Bisno Schall Clock Gallery at the Santa Barbara Courthouse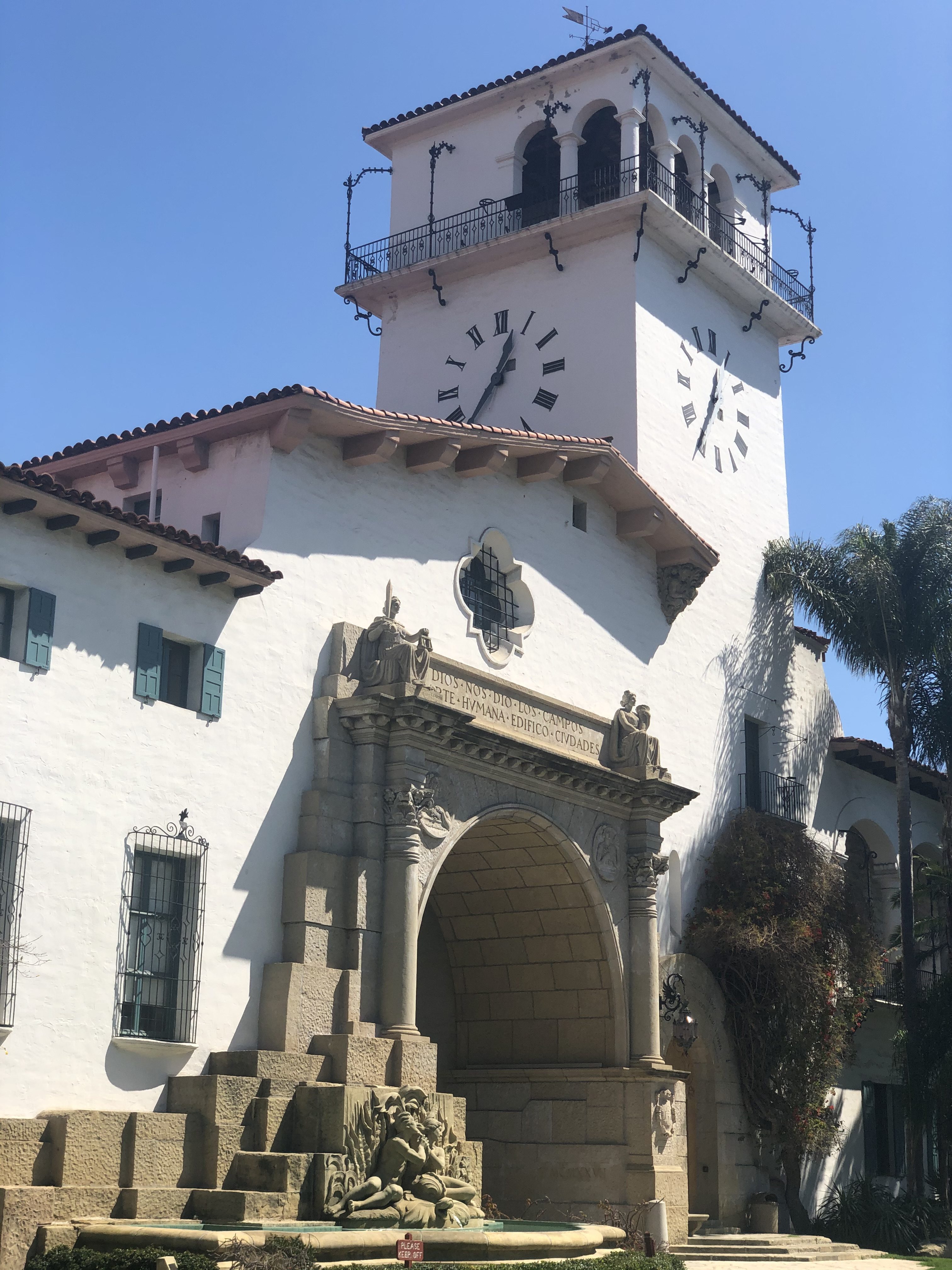 Santa Barbara Tourism
S.B. County Courthouse
**Events may have been canceled or postponed. Please contact the venue to confirm the event.
Date & Time
Wed, May 10 10:45 AM - 12:05 PM
Sat, May 13 10:45 AM - 12:05 PM
Wed, May 17 10:45 AM - 12:05 PM
Sat, May 20 10:45 AM - 12:05 PM
Wed, May 24 10:45 AM - 12:05 PM
Sat, May 27 10:45 AM - 12:05 PM
Wed, May 31 10:45 AM - 12:05 PM
Address (map)
1100 Anacapa Street Santa Barbara, CA 93121
The Bisno Schall Clock Gallery at the Santa Barbara County Courthouse is home to the workings of a Seth Thomas Tower Clock built in 1929, one of the last of its kind.
The beautiful Gallery is located on the floor below the tower observation deck and includes murals that depict the history of horology.
The Clock Gallery is open to the public with a trained docent to explain the features of the clock and murals on Wednesdays and Saturdays from 10:45 until 12:05. Visit the Docent Council website to confirm hours.
Because of space, entry into the Clock Gallery is limited to a maximum of 15 people at a time with masks recommended.
Please note that the observation deck of the Clock Tower is open every day until 1/2 hour before Courthouse closing time, and does not require a reservation.
The Clock Gallery is located one flight of stairs below the observation deck. Visitors can view the clock and movement of hammers hitting the bells through the glass window in the tower stairwell whenever the observation deck is open to visitors.