Book Signing & Talk with John Todd on new book: Healing Earth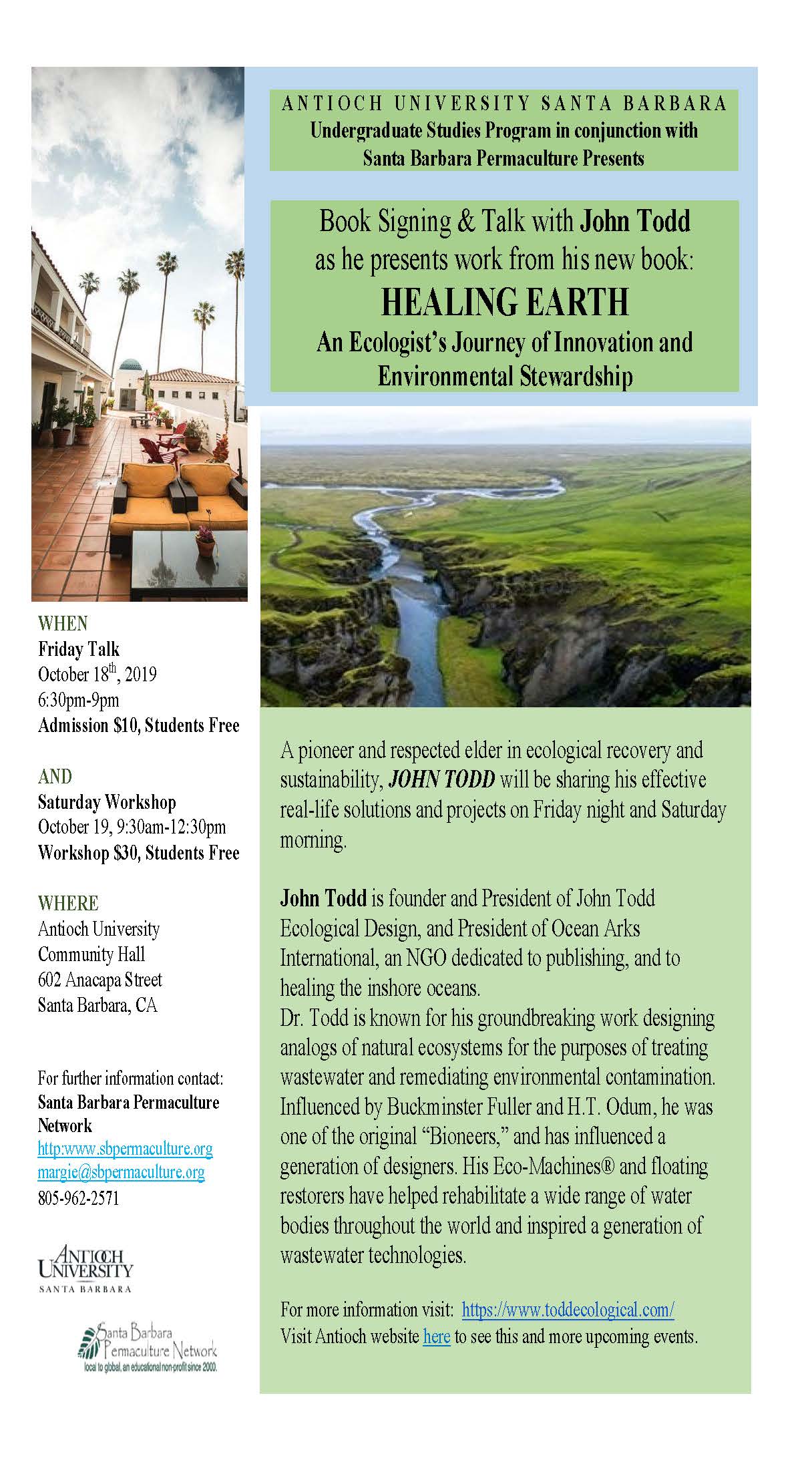 Class/Workshop
Antioch University S.B.
**Events may have been canceled or postponed. Please contact the venue to confirm the event.
Date & Time
Sat, Oct 19 6:30 PM - 9:00 PM
Sun, Oct 20 9:30 AM - 12:00 PM
A pioneer and respected elder in ecological recovery and sustainability, John Todd will be sharing his effective real-life solutions in a talk on Friday night and a workshop on Saturday morning.
Dr. Todd is known for his groundbreaking work designing analogs of natural ecosystems for the purposes of treating wastewater and remediating environmental contamination.
10$ for Friday talk, $30 for Saturday workshop. Free to students