Brazilian Jazz with Téka & Friends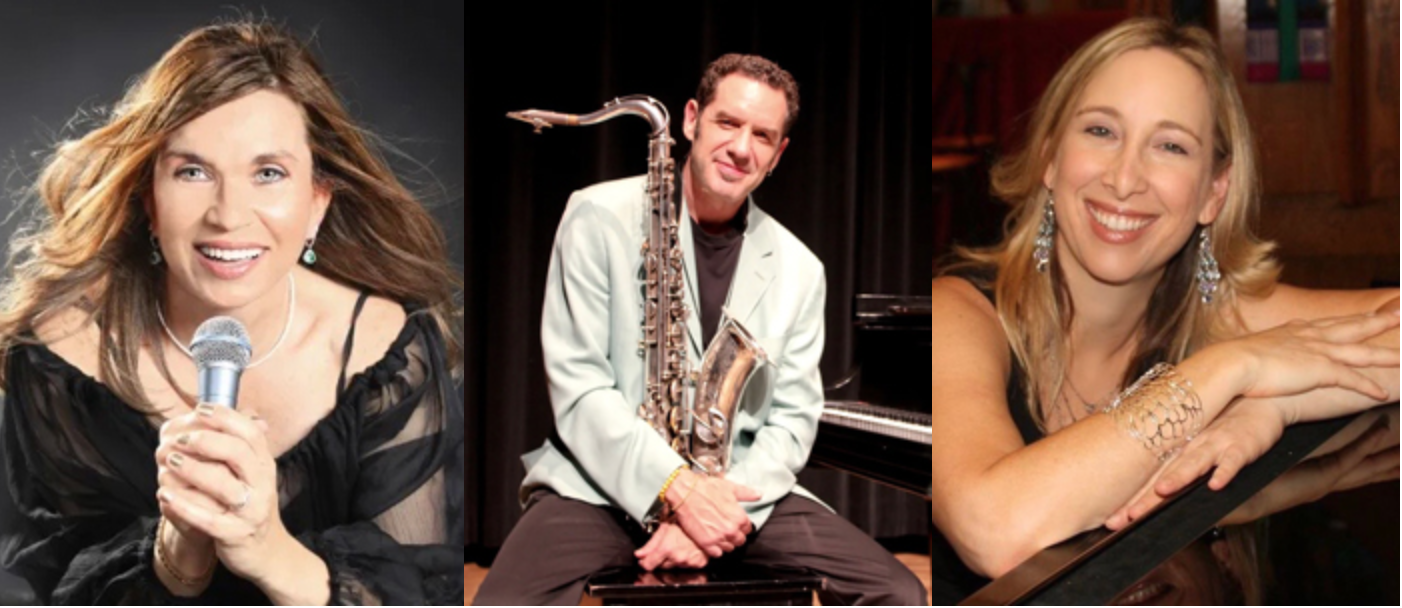 Beatrice Wood Center for the Arts
**Events may have been canceled or postponed. Please contact the venue to confirm the event.
Date & Time
Sun, Dec 04 5:00 PM - 7:00 PM
Address (map)
8585 Ojai-Santa Paula Road, Ojai, California 93024
Venue (website)
Beatrice Wood Center for the Arts
"Téka & Friends" is a trio featuring Téka on guitar and vocals, singing in both Portuguese and English, Alyse Korn on keyboards and Robert Kyle on sax, flute and percussion. The trio perform many of the classics from the Brazilian Bossa Nova, Samba & Brazilian Jazz repertoire, as well as Brazilian flavored arrangements of Jazz standards from the great American songbook.
Téka mastered the traditions of Brazilian music at an early age. Along the way, she became equally entranced by American jazz. As her artistry grew, her talented singing and guitar playing fused the sensual rhythms and harmonies of Brazil with the sophistication and improvisation of jazz.
Téka has performed and recorded with Brazilian legends Hermeto Pascoal, Gilberto Gil, Flora Purim and Airto Moreira, as well as Grammy award winner and Academy Award nominated pianist/composer Roger Kellaway. She has been featured as soloist with The Long Beach Symphony Orchestra, The San Luis Obispo Symphony Orchestra, and The Glendale Pops Orchestra.
She performs regularly at International Jazz Festivals and at some of Los Angeles', Boston's, New York's and Europe's best-known jazz venues.
Alyse Korn, a native of Miami Florida, grew up hearing and playing the rhythms of her neighbor Cuba. After completing a BA in Studio Music & Jazz Piano Performance from the University of Miami Frost School of Music, she received her MFA in Jazz Piano Performance from California Institute of the Arts (CalArts.) She has performed with many of top Jazz, Brazilian, and Salsa bands growing up in Miami, and her later home Los Angeles. Her musical career has taken her ALL over the world.
Robert Kyle has become known for his unique warm sound, melodic style, and his ability to harmoniously cross musical borders. His lyricism and passion are evident in whatever situation he finds himself. His performance and recording credits include work with Gino Vannelli, Cee Lo Green, Natalie Cole, Michael McDonald, Johnny Mathis, Jason Mraz, Chaka Khan, Michael Bolton, Linda Ronstadt, Carole King, Kenny Loggins, Brenda Russell, Lou Rawls, Guinga, Chico Pinheiro, Seu Jorge, Googoosh, Babyface, Della Reese, Francisco Aguabella, Al McKibbon, and many others. He's made over 50 tours to Europe and has performed at many of the biggest Jazz festivals, theaters and clubs in the world. Robert has ten CD's out under his own name and has a long list of arranging and production credits.