Cal. History Talk-Rancho Guadalasca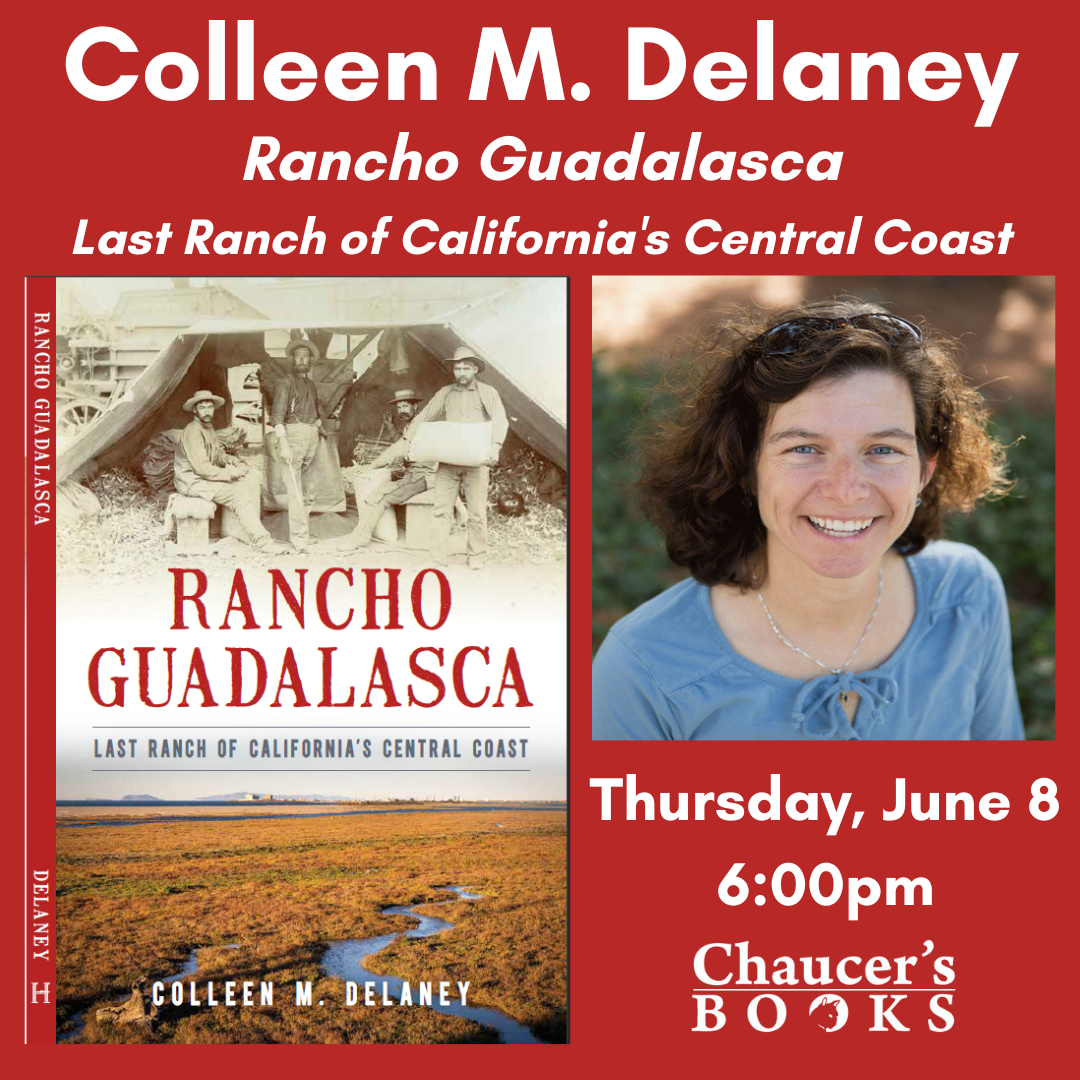 Best Bet
Chaucer's Books
**Events may have been canceled or postponed. Please contact the venue to confirm the event.
Date & Time
Thu, Jun 08 6:00 PM - 7:00 PM
Address (map)
3321 Santa Barbara, California 93105
Chaucer's Books (3321 State Street) will host Cal State University at Channel Islands professor Colleen M. Delaney to talk about her book "Rancho Guadalasca: Last Ranch of California's Central Coast" on Thursday, June 8 at 6 p.m.
Description
---
Journey through five thousand years of community and lifeways that shaped Santa Barbara and Ventura Counties.
Today, the name Guadalasca is most commonly associated with a mountain biking trail in Point Mugu State Park, but its history goes much deeper. A Mexican land grant awarded in 1836, Rancho Guadalasca lay at the western end of the Santa Monica Mountains along the eastern Oxnard Plain. Santa Barbara resident and grantee Ysabel Yorba, an illiterate widow, successfully managed the ranch for more than 35 years. She is just one of many fascinating people who once lived along this stretch of the Central Coast. Indigenous Chumash, Californio ranchers, Anglo American farmers, Japanese fishermen, and Basque sheepherders all left their marks on the land, along with local institutions like Camarillo State Hospital and CSU Channel Islands.
 About the Author
---
Colleen M. Delaney spent her childhood interested in history, stories, and special places as she frequently moved throughout the United States. A professor at CSU Channel Islands, she uses history, oral history, archaeology, and anthropology to tell the stories of the past and present along California's central coast.