Free Rumi Webinar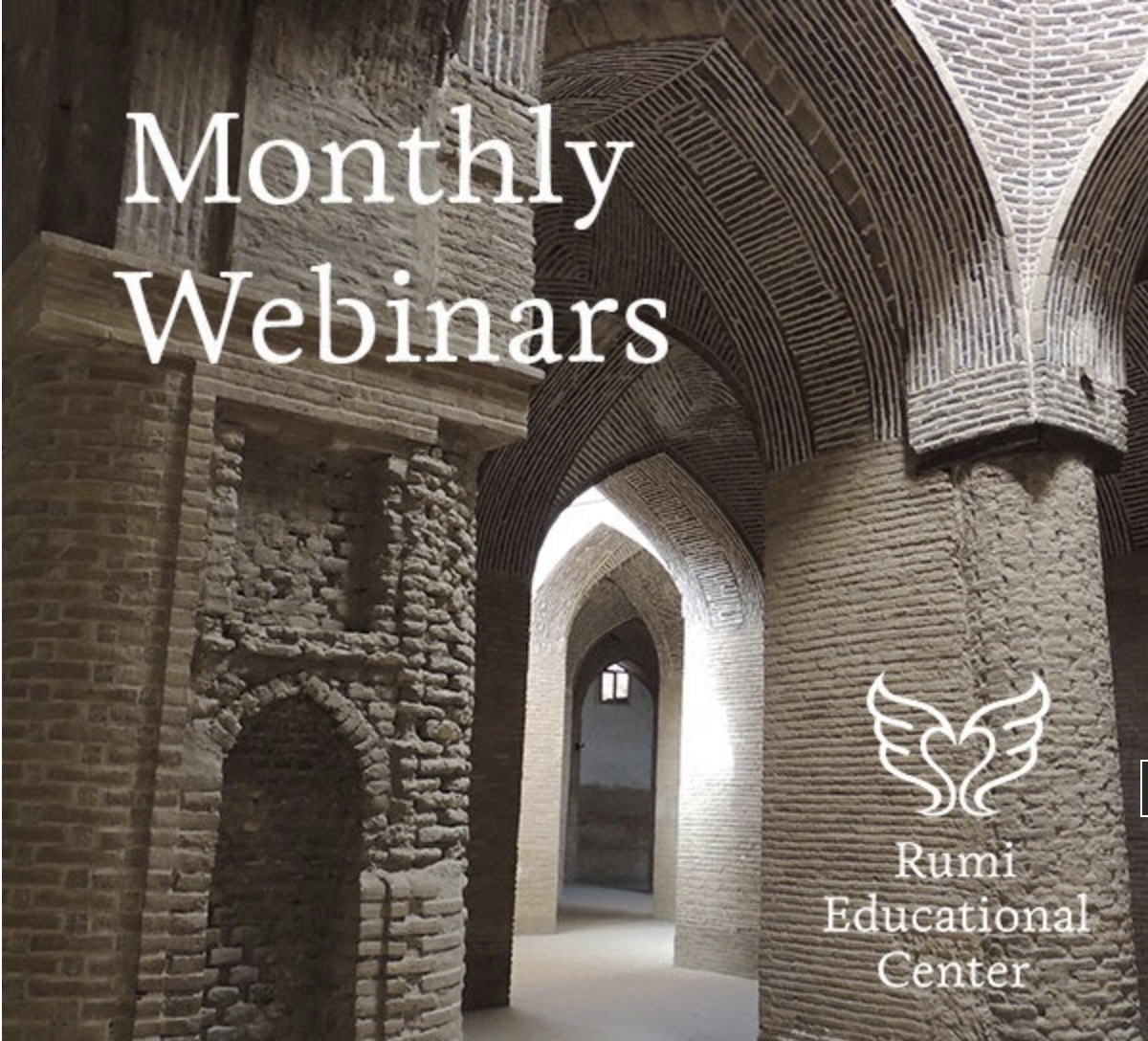 Best Bet
Class/Workshop
Poetry
Zoom Webinar
**Events may have been canceled or postponed. Please contact the venue to confirm the event.
Date & Time
Mon, Aug 10 6:00 PM - 6:45 PM
Mon, Sep 14 6:00 PM - 6:45 PM
Mon, Oct 12 6:00 PM - 6:45 PM
Mon, Nov 09 6:00 PM - 6:45 PM
Mon, Dec 14 6:00 PM - 6:45 PM
Join us on the second Monday of each month to learn about the mystical poetry of Jalal al Din Rumi. Whatever our tradition of origin or current practice, Rumi's poetry and teaching takes us step by step within, allowing us to explore the hidden dimensions of our inward journey, offering a universal path to self-discovery and healing. His search for wisdom and transformation into Love will enliven our soul's connection to the Holy and our ability to seek divine in everyday life.
Led by Dr. Fariba Enteshari, this webinar is for people who want to understand the language behind Rumi's poetry. Capturing the meaning of Rumi's poetry can be difficult at times. Rumi used a condensed imagery language embedded in Sufism. This webinar is an introduction to the stages of enlightenment Rumi used in his poetry.
Each month will focus on a new theme explored through Rumi's wisdom, usually related to the current world around us.