IVCSD Final Transportation Workshop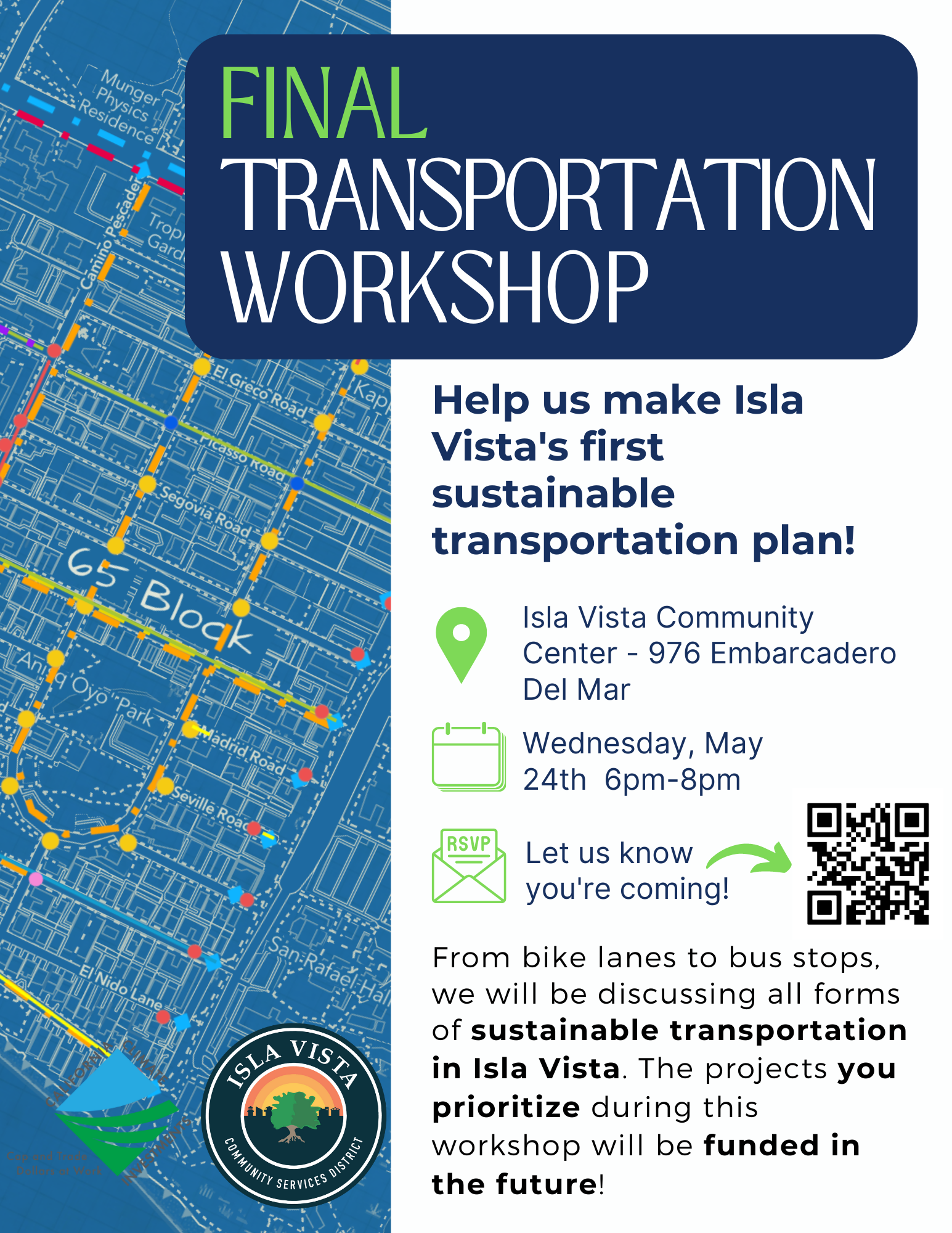 Best Bet
Isla Vista Community Center
**Events may have been canceled or postponed. Please contact the venue to confirm the event.
Date & Time
Wed, May 24 6:00 PM - 8:00 PM
Venue (website)
Isla Vista Community Center
📣 You're invited to help us finalize Isla Vista's very first equity-based Community Mobility Plan on Wednesday, May 24th from 6 pm-8 pm at the Isla Vista Community Center. This is the last chance for public input!!
❇️ The goal is to finalize a comprehensive list of transportation projects to be included in the mobility plan (ex: sidewalk infill on Del Playa, a protected bike lane on El Colegio, etc.) 🚌 🚲 🚚 🛴 🚦 🚗 We need your feedback!
📌Spanish, ASL, and Mandarin interpretation will be available. & Dinner and childcare will be provided. The Community Center is wheelchair accessible and handicap parking is available in the parking lot.
🥳 Last but not least we will have raffle prizes! 🚲🛹💧🎒 Including a new bike, skateboard, hydro flask, and NorthFace Backpack!
📲 Don't forget to RSVP here!