M.O.B. Jazz Quintet at SOHO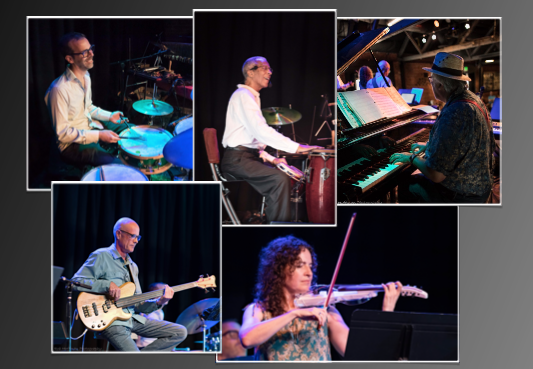 Best Bet
Music
SOhO Restaurant & Music Club
**Events may have been canceled or postponed. Please contact the venue to confirm the event.
Date & Time
Tue, May 30 7:30 PM - 10:00 PM
Venue (website)
SOhO Restaurant & Music Club
M.O.B. Jazz Quintet performs at Soho Restaurant Tuesday, May 30 7:30. M.O.B. performs an eclectic mix of Euro-Brazilian progressive jazz and well as music of the 70's Fusion/"ECM" era. Members are Bruce Bigenho-kbd, Eje Lynn-Jacobs-voc, Sam McKinney-bass, Nicole McKenzie-violin, and Shaun Oster-drums.