Medicine Wheel/Mayan Ceremony for Winter Solstice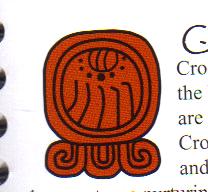 Spirituality
Center of the Heart
**Events may have been canceled or postponed. Please contact the venue to confirm the event.
Date & Time
Sun, Dec 20 12:00 PM - 1:00 PM
Address (map)
487 N. Turnpike Rd., Goleta, Ca
On December 20, 2020 at 12 noon Abby Haydon will lead a sacred ceremony for you to establish your intention for the new year.  It takes place at the Medicine Wheel at the Center of the Heart will host a Mayan Fire ceremony at 12 noon.
The ceremony will be conducted by Abby Isadora Haydon, the author of The Mayan Sacred Count of Days and the Mayan Astrology Handbook. The Solstices and Equinoxes are sacred times to the Maya. They created a special fire ceremony to honor the importance of these days. In the center of the Medicine Wheel will be a special Mayan ceremonial pot that will contain candles that represent the four directions, sage and Copal, Mayan incense. Once the fire has been lit, each participant will be able to put a piece of Copal into the fire along with their prayers for the new year.
Outdoors event with mandatory Masks and social distancing
For further information contact Abby at 928-451-0890 or blissbabe2@gmail.com