MLF Music + Awareness Series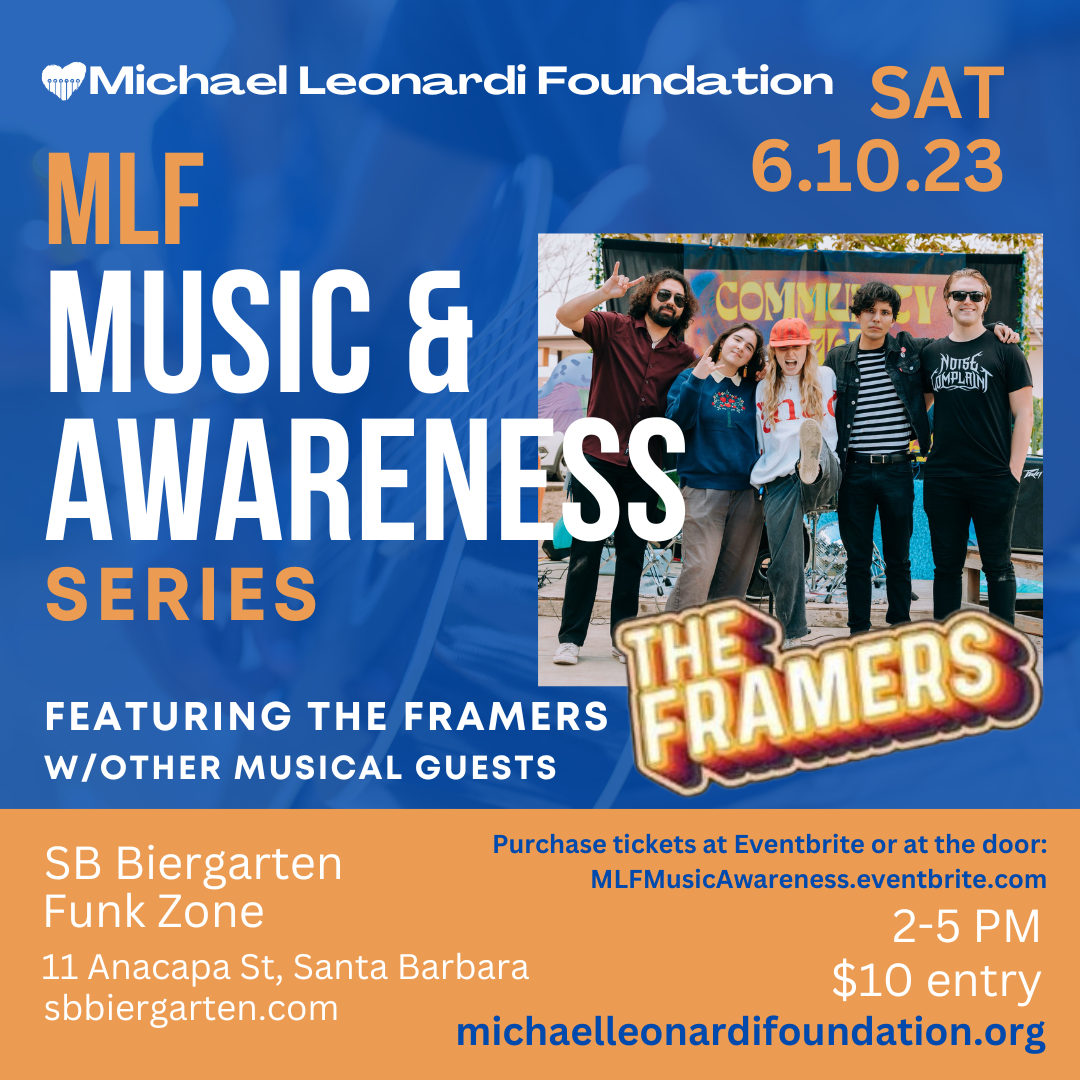 Best Bet
**Events may have been canceled or postponed. Please contact the venue to confirm the event.
Date & Time
Sat, Jun 10 2:00 PM - 5:00 PM
Join us Saturday, June 10, 2023, for the next MLF Music + Awareness event at SB Biergarten in Santa Barbara from 2-5 pm, featuring The Framers and other SB musicians.
The Framers are an alternative indie rock band from Isla Vista that performs both originals and covers, from bands like the Strokes and Arctic Monkeys. You won't want to miss their first performance at SB Biergarten!
Thank you to SB Biergarten for your support and venue by the beach. To view their fabulous food menu, visit www.sbbiergarten.com, 11 Anacapa St, Santa Barbara.
Saturday, June 10, 2023
2-5 pm
$10 entry
Please learn more about illicit fentanyl and have conversations with your family and friends. Visit www.michaelleonardifoundation.org for more information.