Online Event: Spring Weeds for Spring Health, Seasonal Herbalism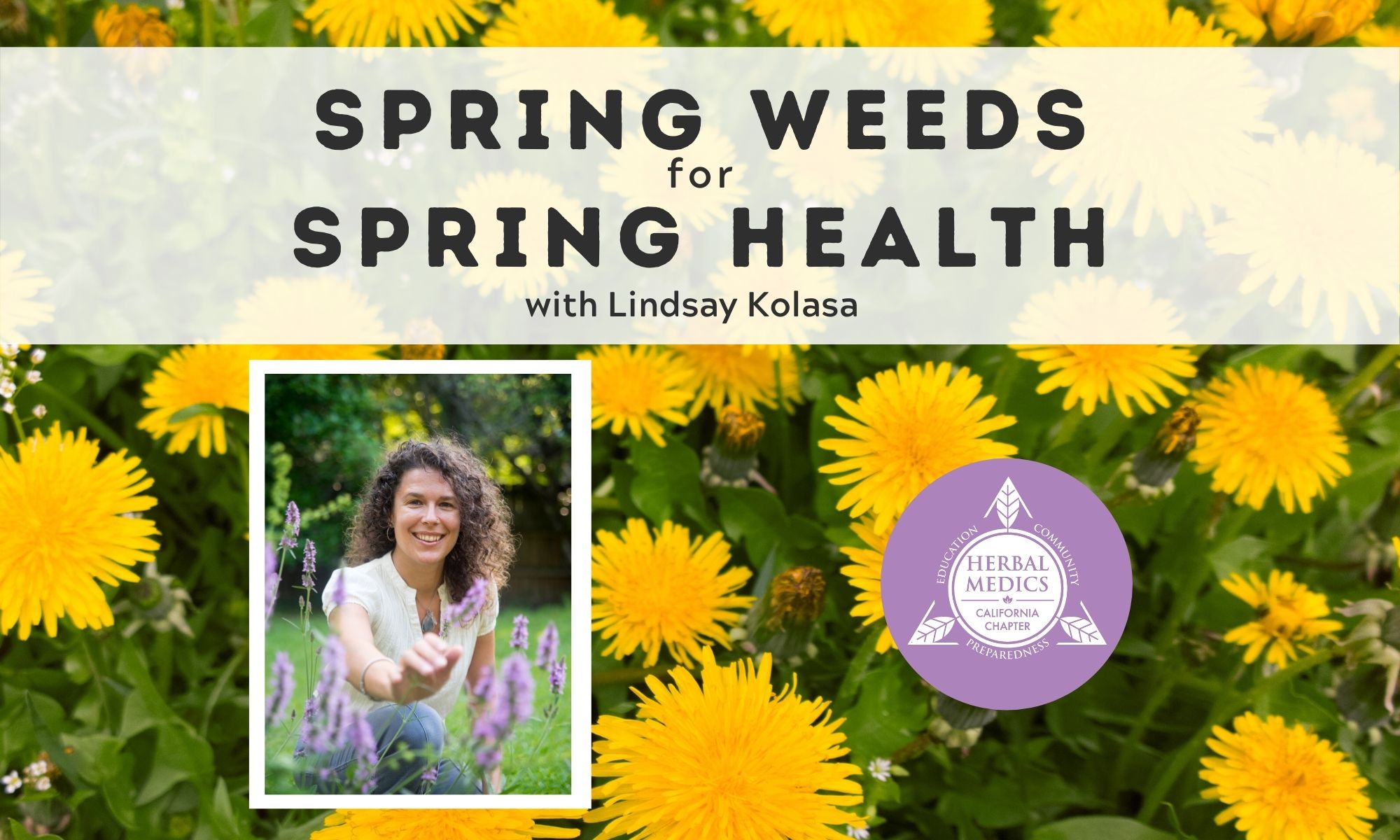 Class/Workshop
Health & Wellness
Online
Online
**Events may have been canceled or postponed. Please contact the venue to confirm the event.
Date & Time
Thu, Apr 01 5:00 PM - 6:00 PM
Learn what common and often overlooked spring weeds and herbs provide for wellness and health.
Join herbalist Lindsay Kolasa for a walk on the not-so-wild side. Common garden 'pests' are often undeterred by sidewalks and only seen in spring (and sometimes fall) months when is cool and moist. Learn what they have in store for our bodies as we enter spring and emerge from the cold, winter months.
For ticketing info, visit
This is a FREE ONLINE EVENT put on by the California Chapter of Herbal Medics, an organization that provides free holistic education and community wellness services, especially in times of disaster. Donations to the CA Herbal Medics goes towards buying herbs & supplies to make formulas for the public that they provide through the Digital Community Clinic.
CA Herbal Medics is partnered together with the Artemisia Academy of Herbal Arts & Healing. Artemisia Academy offers community and land based herbal education and training for herbal enthusiasts in Santa Barbara and the Southern California region.