SB County Supervisor Discussions: 1st District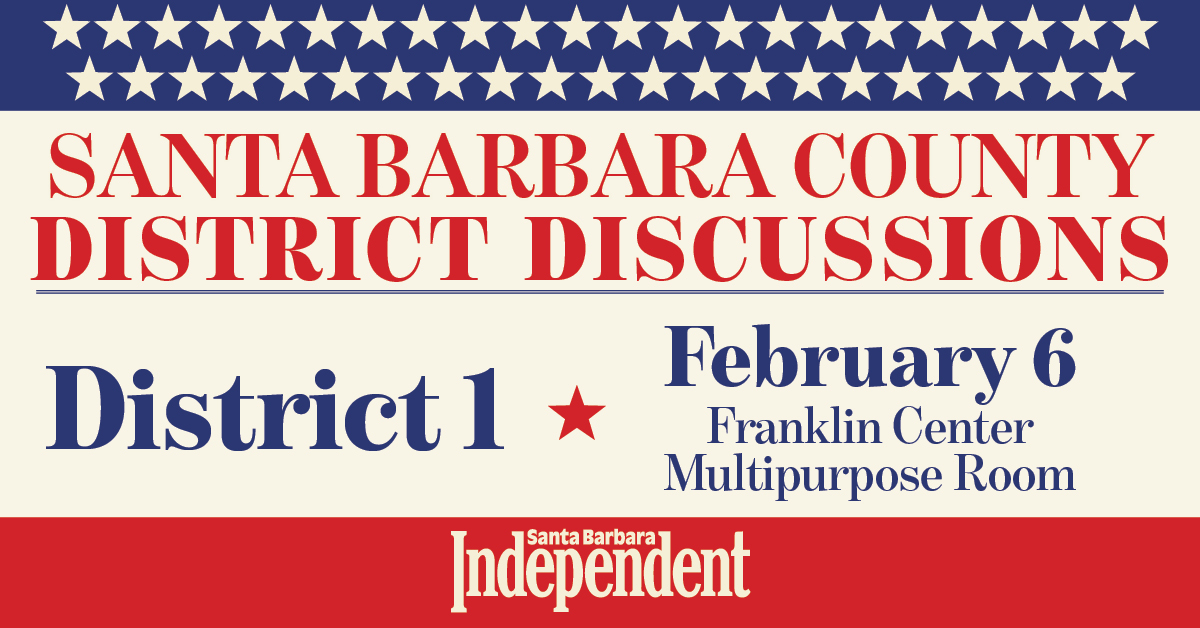 Best Bet
Discussion
**Events may have been canceled or postponed. Please contact the venue to confirm the event.
Date & Time
Thu, Feb 06 6:30 PM - 7:30 PM
Address (map)
1136 E Montecito St, Santa Barbara
Join us at the Franklin Center Multipurpose Room for a discussion with the 1st District Supervisor candidates: Laura Capps and Das Williams.
This event is free and open to the public.