Virtual Author Discussion: Local Children's Author Bruce Hale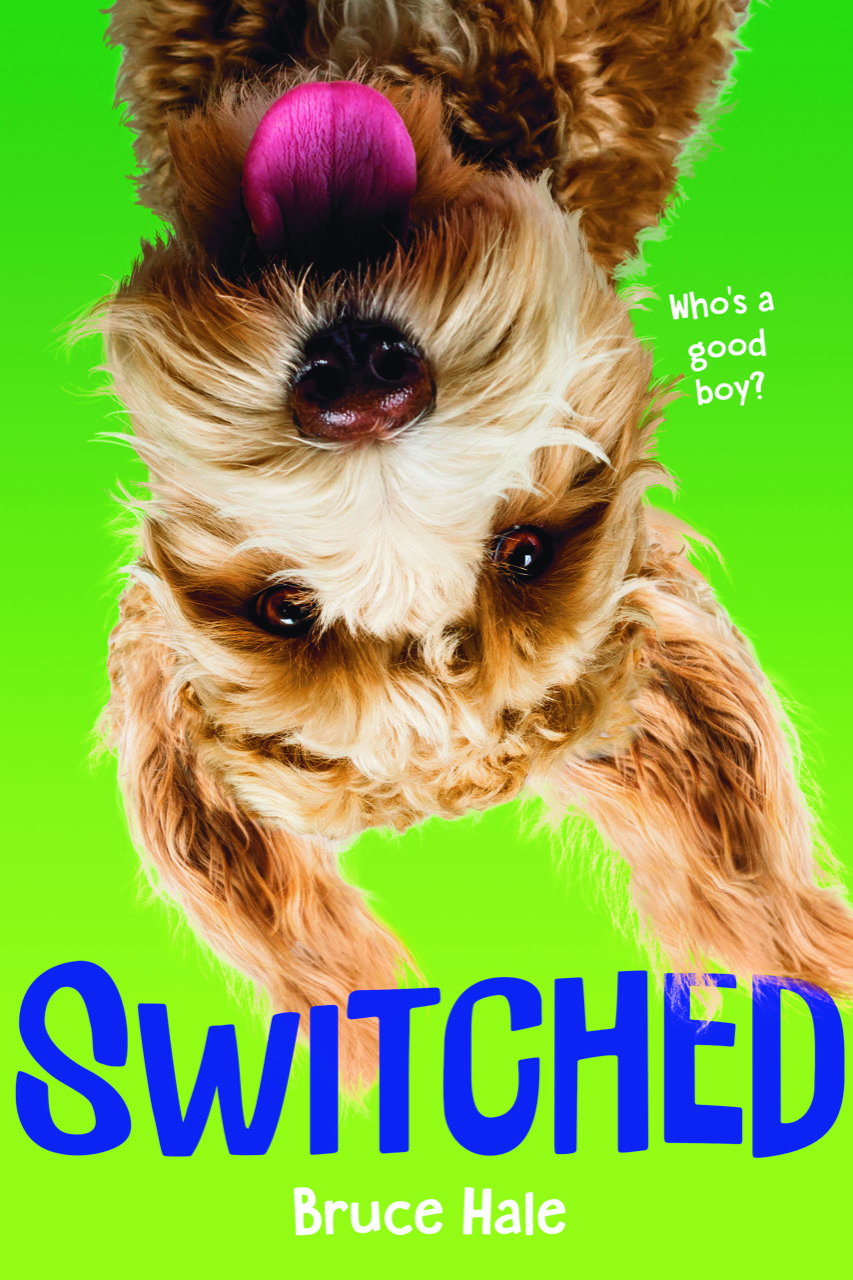 Best Bet
Books
Children
Children & Family
Discussion/Lecture/Panel/Q&A/Talk
Virtual
Virtual
**Events may have been canceled or postponed. Please contact the venue to confirm the event.
Date & Time
Sun, Apr 11 3:30 PM - 4:30 PM
Please join us for a doggone good time with local children's author Bruce Hale as he talks online about his latest book SWITCHED with Chaucer's Books on Sunday, April 11 at 3:30 pm.
For event information, click here: https://www.chaucersbooks.com/event/chaucers-virtual-author-discussion-bruce-hale-switched
To join the discussion, click here. https://zoom.us/j/93950368970
SWITCHED
From the Edgar-nominated author Bruce Hale comes a hilarious story of a boy and a dog…who become a dog and a boy
Who's a good boy?
Twelve-year-old Parker Pitts hates a mess. Ever since his grandmother died, he's much more comfortable when things are organized: He scrubs the kitchen counters at home, avoids the school bully at all costs, and never even speaks to Gabriella Cortez, the most interesting girl in the sixth grade. No muss, no fuss, no complicated feelings to worry about.
But now Parker's older sister is traveling abroad for the semester, leaving behind her obnoxious and extremely disorderly goldendoodle, Boof, for Parker to manage. Man's best friend? More like boy's worst nightmare!
When an intense round of tug-of-war leaves both dog and boy with bumped heads, Parker and Boof wake up to the biggest disaster yet: they've switched bodies! Suddenly Boof has to find his way through a school day and Parker has to…eat dog food?!
It's a mess of truly epic proportions. Can Parker and Boof clean it up — together?
BRUCE HALE
Raised by wolves just outside Los Angeles, Bruce Hale began his writing career while living in Tokyo, and continued it after moving to Hawaii. He's too modest to mention his Nobel Peace Prize and his Olympic Gold Medal (in long-distance procrastination), so we won't mention them. Before entering the world of children's books, Bruce worked as a magazine editor, toymaker, gardener, actor, corporate lackey, and DJ.
From picture books to novels and graphic novels, Bruce has written and/or illustrated over 50 books for kids. His popular series include the award-winning Chet Gecko Mysteries, The Monstertown Mysteries, and Clark the Shark, among others.
When not writing or illustrating, Bruce loves to perform. He has appeared on stage, on television, and in an independent film called The Ride, where he played a surfer's agent. Bruce is a popular speaker and storyteller for audiences of all ages, from the lunchroom to the boardroom. In 1998, he won a Fulbright Grant to teach storytelling and study folklore in Thailand. (No, he doesn't speak much Thai, but he loves the food.)
A member of the National Speakers Association, Bruce has presented at colleges, universities, and conferences, both nationally and internationally. On top of that, he has visited schools and libraries from New York to New Delhi. (And yes, he loves to travel.)
These days, Bruce lives in Santa Barbara with his wife, his sweet mutt, Riley, and his massive collection of hats. When he's not at the computer or drawing board, you can find him hiking, kickboxing, watching movies, or singing with a latin jazz band called Mezcal Martini.
And for all those who have asked…
Favorite food: sushi
Favorite dessert: chocolate chip cookies
Favorite color: aqua blue