Virtual: Delivery Services: Instacart and Online Shopping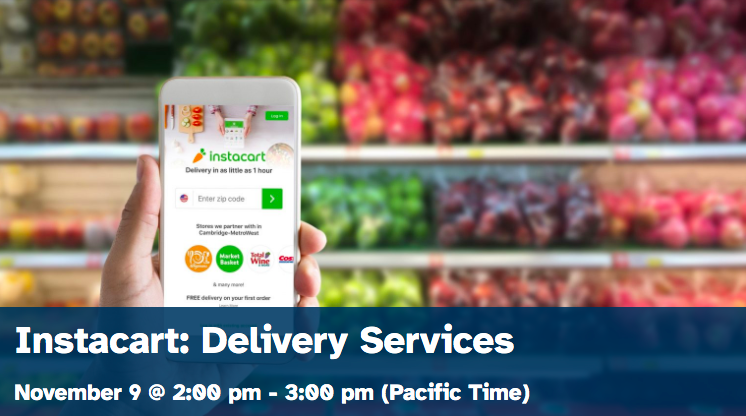 Class/Workshop
**Events may have been canceled or postponed. Please contact the venue to confirm the event.
Date & Time
Tue, Nov 09 2:00 PM - 3:00 PM
Delivery Services: Instacart and Online Shopping
Nov 9 2:00 – 3:00pm
Learn how to use the Apps Grub Hub, Instacart, and more on any device to order food independently.
Hosted by: Anaheim and Riverside Centers