Webinar: iPhone and iPad Accessibility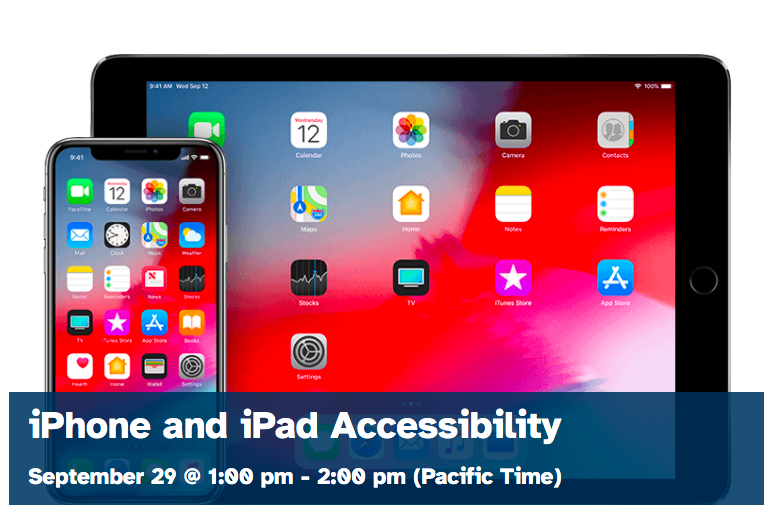 Class/Workshop
**Events may have been canceled or postponed. Please contact the venue to confirm the event.
Date & Time
Wed, Sep 29 1:00 PM - 2:00 PM
Join us for a demonstration of VoiceOver, screen magnification, apps, and voice commands using Siri.
This online workshop is hosted by our Anaheim and Laguna Hills Center.
For any questions call 1-800-BRAILLE (272-4553).