In 1983, Corey Dubin was in the newsroom at KPFK-Los Angeles when a story came over the wire about people with hemophilia who had taken life-saving blood-clotting drugs. It was likely they were contaminated with what was soon to be known as the human immunodeficiency virus (HIV). This was a shattering story for Corey, who had grown up with the painful, life-protracted medical condition. At the time, he was director of News and Public Affairs at KPFK-Pacifica Radio, where he reported extensively on the Pacific Rim, the Caribbean, Indigenous America, and the Nation States of South, Central, and North America. Now, this "mysterious," untreatable disease — warned about in the early 1980s by the courageous Dr. Don Francis of the Centers for Disease Control and which had spawned callous discrimination against gay, Haitian, and drug injecting communities — had infected the vast majority of those with hemophilia, including himself.
Corey had been an advocate for the hemophilia community since his teenage years. Influenced by his father's strong example of medical advocacy, he'd established peer-led support groups and a big brother program with the Hemophilia Foundation of Southern California in Los Angeles, his home since his birth on March 3, 1955. Liberation from trauma, including medical trauma, was a political act, Corey believed, a manifestation of social justice to positively transform society.
This call to service drew Corey to independent broadcasting. He began his career at KCSB-FM, located at the University of California, Santa Barbara, as student radio journalist. His activism coalesced into managing news and analysis, and he became the station's public affairs director and president of the UC Radio Network. During those early years, he met the Chumash elders and community, which nurtured a lifelong involvement with indigenous politics and peoples. He reported extensively from the 1978 Humqaq Occupation, the Chumash nation occupation of the sacred site of Point Conception to protest development plans by a liquefied gas company.
Graduation led to freelance journalism and Pacifica Radio at a time when foreign policy was guided by the "hot wars" of Reagan's Cold War. Corey coproduced Covert Action, which documented the CIA's destabilizing efforts at home and abroad. He coordinated breaking stories on the Iran-Contra scandal, focused on the Reagan administration's sale of arms to Iran — embargoed since President Jimmy Carter's time — to fund Contra forces in Nicaragua trying to topple the elected Sandinista government.
Corey went on to become communications coordinator of the Big Mountain Legal Defense/Offense Committee, which fought the U.S. government's forced relocation of the Dineh people onto uranium contaminated land. He joined The Other Americas Radio as a senior producer, and under the auspices of Coyote Radio Productions, he produced weekly radio programs up until his death, for KCSB-FM and KPFKFM, including Latin American Journal and American Indian Airwaves.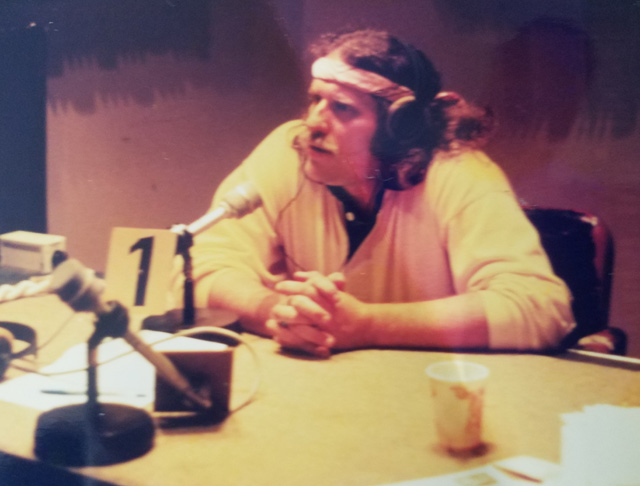 By Courtesy Photo