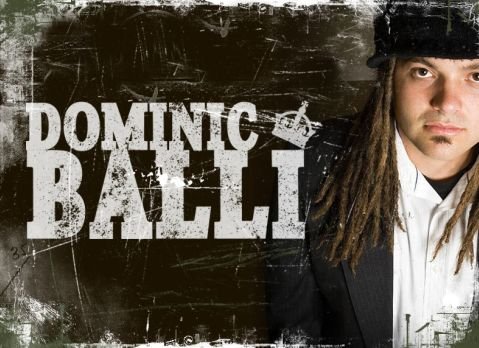 Dominic Balli
Musicians
Genre: Reggae
Sound description: Soulful melodies, pounding bass lines, and hip-hop background vocals create a sound listeners describe as "soul-rock-reggae." The sound of Dominic Balli doesn't simply boast creative and truly genuine music, but hard hitting and transparently honest lyrics of freedom, hope, and love.
RIYL: Sublime, Matisyahu, 311
Web site: http://www.dominicballi.com
Email: dominicballi@gmail.com
History
Bred in Southern California, the Santa Barbara based reggae outfit known as Dominic Balli was formed in 2005.
In 2007, the band was honored to play the main stage at Southern California's largest free festival, to be the only artist asked to open for Ziggy Marley at the Ventura Theater, and to take home the second place prize in the BB Kings Blues Club Annual Battle of the Bands.
Upcoming shows
None scheduled
Formed
2005, Carpinteria, CA
Influences
Bob Marley, Steel Pulse, Sublime, Matisyahu, Wyclef Jean, Lauryn Hill, Stevie Wonder
Current status
In April of 2008 Dominic Balli's debut album, titled Public Announcement, was released and has received exceptional response and reviews. It has been said to be, "the all reggae album that fans of bands like 311 and P.O.D. have been waiting for." (Lion of Zion Entertainment) The album boasts twelve infectious reggae-rock tracks and a guest appearance by Speech of Arrested Development. The band is currently touring the West Coast and Hawaii.