Steve Malone was a modest, unassuming man with a boyish grin and a look of wonder never far from his eyes. He spent the last 43 years doggedly photographing breaking news for the Santa Barbara News-Press and pretty much everything else that happened in our town.
As a boy in Alameda, California, Steve was always pursuing adventures: camping, exploring, and collecting petrified rocks and a myriad of other souvenirs. But when Steve got his first camera, that would change; his photographs became his collection. He studied photography during his five years with the Naval Reserve and later earned a degree from Brooks Institute thanks to help from his grandfather's investments.
While attending the Mt. Hermon Christian Conference Center in the summer of 1968, Steve met the love of his life, Janet Gerdes, then a Westmont student. He followed her back to Santa Barbara, and the day she graduated, they were married at the campus chapel. They settled in Carpinteria, where they raised two daughters, Heather and Melissa.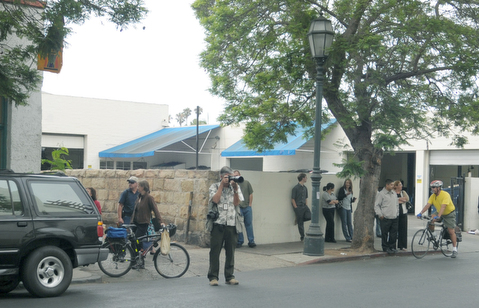 By Paul Wellman