Richard Merrill Evans: 1925-2010
In Memoriam
| Fri Aug 06, 2010 | 6:01am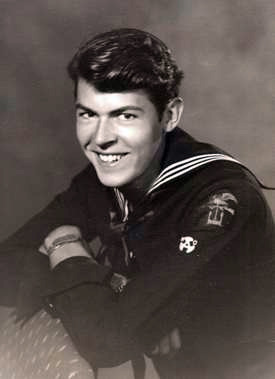 The staff at The Independent lost a friend and colleague in the passing of Richard Merrill Evans on August 2, 2010.
The man we knew best as Dick was supported by his large extended family to the end, and his loving, devoted companion of the past 22 years, Winifred Hayes. A native of Stockton, Dick was a WWII Navy veteran who toured in the Pacific. He first moved to Santa Barbara in 1956, packed the family up and moved to Honolulu in 1969, and 15 years later returned to Santa Barbara for good.
(Further biographical information can be found in this Obituary written by Dick's family).
Family legend has it that Wini met the man she called her "gentle giant" at the Elk's Club decades ago, and sealed the deal later that evening with an impromptu accordion serenade. Evidently the accordion was seldom seen again. Over the years Wini and Dick could be counted on to cut some smart figures on the dance floor during the Independent Holiday party.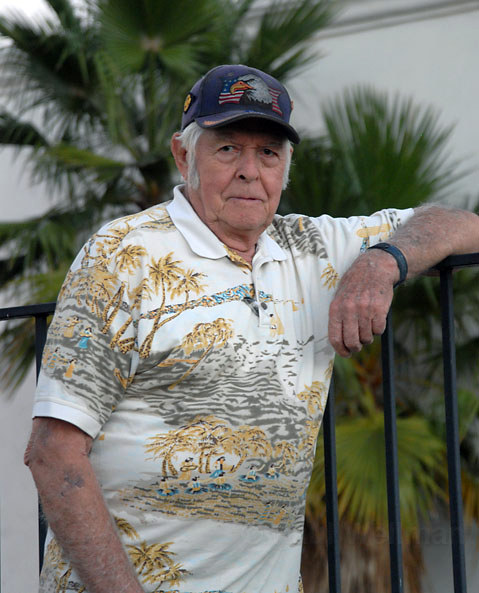 In a fashion common to folks of his generation, Dick was a loyal and fiercely proud member of the Independent staff, and for the past 23 years never accepted anything less than a job well done. He was technically of retirement age when he started working for us in the '80s, but no one would ever know it to look at him. A vital, energetic member of the distribution team, Dick loved to see the looks when people discovered his true chronological age. In the early days Dick scurried around town doing newspaper deliveries, and the past decade he jiggered, refurbished, and installed newspaper boxes and stands throughout town, and also performed handyman's duties in our office.
A man of few words, Dick spoke up in 2006, when he became the only active staffer to receive a Local Hero award, saying it was "second only to the birth of my kids" as his proudest moment. The award was in recognition of his humble, steadfast service to our company, and a nod to important work deserving but often not gaining recognition within the greater community.
Here's the write-up from that 2006 Local Heroes Honor Roll:
Special Delivering
Almost from the day The Independent hit Santa Barbara 20 years ago, Dick Evans has been one of the people most responsible for getting the paper into readers's hands and making sure our space-age newsstands are rarely empty. A crucial component of distribution team, Evans is blessed with a deceptively sly sense of humor and an easygoing manner, but his can-do ingenuity would put even the TV detective MacGyver to shame.
"For many people, he's invisible," said Evans's boss Scott Kaufman. "But for me, he's been indispensable." Evans has perfected the delicate art of bolting news racks to the sidewalks without cracking the concrete, and he can take a beaten-up stand and make it look brand new. He also figured out how to remove graffiti from Indy newsstands without searing their plastic shells. The process involves a one-two punch of hydraulic brake fluid and solvents, but beyond that, Evans isn't divulging any trade secrets.
Born in Stockton, Evans entered the Navy right out of high school, saw action in the Pacific during World War II, and since then has sold stationery, real estate, frozen foods, and chemicals. He's also raised five kids, bought and sold two homes in Santa Barbara, and traveled throughout much of the world. Evans has always preferred working outdoors, and with The Independent he's been able to do just that.
"I get exercise without having to join Vic Tanny, and they pay me for it," Evans said. "Besides, every day is different and everything new that comes along is an adventure."
Dick took ill in May, and a doctor's visit resulted in a grim cancer diagnosis. After a round of treatment and surgery, he was on the mend and sent home in June, but relapsed shortly thereafter and returned to hospital care.
I'll forever remember Dick cruising out of the parking lot in his well-traveled Ford pickup, his squadron ball-cap atop a big smile, the arm of his well-worn Independent varsity jacket waving, and Rush Limbaugh blasting out the windows.
—
A memorial will be held at 11:00 am this Saturday, August 7 at the west end of the Goleta Beach Park. He will be laid to rest with his wife at the National Memorial Cemetery of the Pacific (Punchbowl) in Honolulu, Hawaii.