Beth Oakes Wood: 1942-2011
In Memoriam
| Sun Oct 02, 2011 | 6:00am
Longtime civic activist Beth Oakes Wood died at Santa Barbara Cottage Hospital September 4 after a five-year battle with kidney and respiratory diseases. She was 69.
Mrs. Wood, who moved to Santa Barbara in 1987 to study for a Ph.D. in history at UCSB, later relaunched her career as a city planner and played a key role in the early movement to create the City of Goleta.
Mrs. Wood also sparked the creation of the Patterson Avenue Neighborhood Association to address planning issues in the so-called "Noleta" corridor, and she was a founding boardmember for Friends of the Ellwood Coast, the nonprofit organization that successfully preserved the Ellwood Mesa and monarch butterfly habitat.
Born in Princeton, Illinois, on April 26, 1942, Mrs. Wood was a 1964 cum laude graduate of Pembroke College at Brown University. She taught German at McLean High School in Virginia before moving overseas to serve as a group leader for the Experiment in International Living and to continue her German studies at the University of Tübingen. After returning to the U.S.A., Mrs. Wood taught German for the Berlitz language school and worked in the office of admissions for the Harvard Graduate School of Education.
She married Robert Wood in 1968, and the couple moved to Santa Monica so Mr. Wood could take work as a reporter and, later, financial editor for the Los Angeles Times. During the following 10 years, Mrs. Wood taught English at the Westlake School for Girls in Los Angeles, earned a master's degree in American studies from UCLA, became a mother, and taught at Santa Monica College. It was during this time that Mrs. Wood first began visiting Santa Barbara, on family trips to the Miramar Resort in Montecito. She quickly fell in love with the scale of the community and the area's incredible natural beauty.
From 1978 to 1983, the Wood family lived in Minneapolis, where Mrs. Wood worked as a consultant to nonprofit foundations and a counselor to at-risk teenagers in public schools. Returning to Santa Monica in 1983, Mrs. Wood nurtured her interest in civic and environmental affairs, helping to organize local political campaigns and joining several environmental groups.
Divorced in 1987, Mrs. Wood moved with her children to Goleta to pursue her academic career. In the following 24 years, Mrs. Wood worked variously as a librarian, archivist, and planner for the Santa Barbara News-Press, the Braille Institute, and the cities of Santa Barbara and Goleta. She also consulted and volunteered for numerous planning and preservation projects.
Mrs. Wood survived breast cancer in 2000. In January 2007, however, her kidneys failed in the aftermath of an aortic dissection, a severe type of heart attack that Mrs. Wood was extremely fortunate to have survived. The subsequent dialysis treatments needed to replace Mrs. Wood's kidney function exacted a heavy toll on her frail body. Still, Mrs. Wood remained mentally sharp and lucid to the end of her life.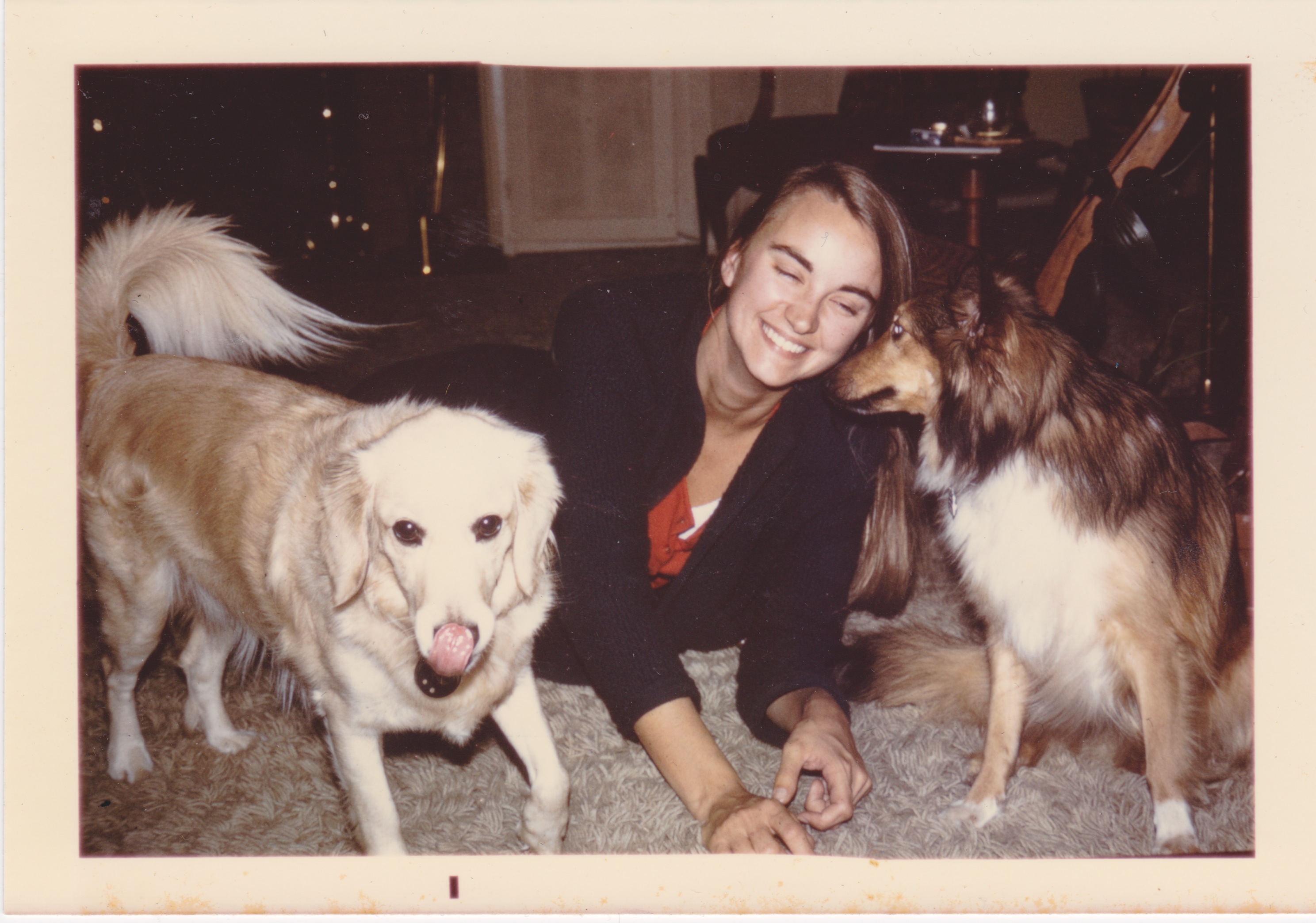 Mrs. Wood's death Sunday, September 4, coincided with the 103rd birthday of her late mother, Henryta Oakes Glasgow. Those closest to Mrs. Wood noted her resolve to remain alive to this meaningful date, and looked upon her successfully doing so as yet another example of the exceptionally willful Mrs. Wood living — and leaving — on her own terms, in her own way. Mrs. Wood was hand in hand with her children at the time of her passing, at peace.
"Hold tight with an open hand," Mrs. Wood said to her children and her beloved caregiver, Doretta Benavidez, in the final days of her life. This was a principle Mrs. Wood strove to live by and to pass along — that, ideally, one should be fully present for loved ones, but not restricting or overbearing.
Colleagues, friends, and family members recall Mrs. Wood as a tenacious civic activist and a caring educator who fought hard for responsible planning throughout Santa Barbara County. Though she tended to focus her considerable talents on preservation efforts, Mrs. Wood was an outspoken advocate for political involvement by all, and a behind-the-scenes consultant to people across the political spectrum. Her driving motive, always, was to promote a sense of community.
Mrs. Wood is remembered for her immense knowledge of and love for literature, history, music, and the outdoors. She was a voracious reader, writer, singer, and pianist, and she spoke passionately of the outdoor adventures of her healthier years — including working on Grand Canyon river runs in dory boats, hunting for wildflowers in the Santa Barbara mountains, and taking excursions to the Channel Islands with her family.
Mrs. Wood is survived by two sons, David, 36, and John, 34; a daughter-in-law, Louisa, 31; and two grandsons, Owen, 3, and Alexander, 2. An informal memorial service is planned for 10 a.m. on Saturday, October 22, at the Ellwood Mesa, in the bluff-top eucalyptus cluster beyond the end of Santa Barbara Shores Drive. In lieu of flowers, Mrs. Wood's family has asked that donations be sent to Visiting Nurse and Hospice Care, and Food from the Heart of Santa Barbara.