Outdoors
I Madonnari Street Painting Festival
Celebrate Its 27th Anniversary This Memorial Day Weekend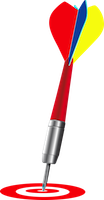 Santa Barbara — While most people are thinking vacation time or heading out for a three-day holiday, Memorial Day weekend has always meant something much different for me. Once a year is my time to visit with a good friend from San Francisco, John Danner, and to anchor myself near the steps of the old Mission. A week from now a host of artists will descend on the Mission in a tradition that dates back to the 16th Century — the art of street painting — which has its origins in Italy and was first introduced to American here in Santa Barbara in the 1980s.
JD, as he is known by his many friends, is a San Francisco fire fighter with the Engine 26 crew. When he's not on the fire line he's out shooting chalk art, most anywhere in California that has such a festival. For me, the love is our own local I Madonnari festival, set for the three days of the Memorial holiday every year. The festival has been benefitting the Children's Creative Project for 27 years and I've been photographing the art for 15 of them.
John not only spends the weekend here photographing the art but at other festivals throughout the state so he not only knows the artists but has a much better sense of Santa Barbara's niche in the world of street painting. Together, we have a great time, get to watch some of the best artists from around California create their magic and visit with old friends that we often only see during the festival.
The festival is special for a number of reasons: mostly it is the artists themselves, who come from hundreds of miles away to participate. The work is grueling and the canvass, a rough, cracked and aging asphalt, is a difficult medium at best to work with. The sun is bright, unyielding and the work is done at ground level and hunched over, the artists contort themselves at times to reach across what they've just created to complete another part of the painting.
Yet as JD and I walk around and watch the paintings emerge over the three days from what were at first rough outlines of the finished work to become amazingly deep, rich and complex works of art, what shines through most is the sheer joy with which the artists work, a clear love of what they do, despite its ephemeral nature.
Throughout the weekend we talk in short bursts. There are too many people to stop at any one painting to have long conversations about either the art or past times. It's also hard to get an overall perspective of the art when each piece is surrounded by the slowly moving crowds meandering along through the narrow spaces between each block of paintings. I Madonnari, by its nature something like the butterfly emerging from its cocoon to become something vibrant and alive. What is dull, black asphalt on Saturday morning will become fine works of art by Monday night.
I Madonnari street painting was unknown outside the United States until the early 1980s when well-known "I Madonnari" local Santa Barbaran Kurt Wenner and European street painting artist Manfred Stader brought the concept to our area. Historically the I Madonnari were wandering artists who went from town to town earning their livelihood at various festivals and on the numerous holy days celebrated in Italy. Most often these artists depicted images of the Madonna in their paintings, becoming known as the "Madonna painters" or I Madonnari as a result.
World Wars I and II had an immense impact on the street art and for more than a half century little street art was created as a result. However, in 1972, when the city of Grazie di Curtatone in Italy offered its first International Street Painting Competition festivals celebrating the I Madonnari tradition was rekindled.
That same year a group of artists banded together to serve as volunteer artists at Franklin Elementary School and in 1974, the Santa Barbara County Office of Education incorporated the effort as the Children's Creative Project. Today the CCP reaches more than 50,000 young school children annually in more than 100 schools in San Luis Obispo and Santa Barbara counties.
In 1987, inspired by the potential to share the concept of I Madonnari and help sustain the Children's Creative Project, after a trip to Italy where she saw the street art in person, Executive Director for the CCP Kathy Koury met with Father Virgil Cordano and the Mission's bicentennial committee to encourage them to include a street painting festival in the Mission's two hundred year celebration. It is a tradition that continues today, benefits an incredibly worthy program and suites Santa Barbara perfectly.
Join JD and me next weekend for I Madonnari 2013. There's not only the art but plenty of good food, excellent music, great company, the chance to met an old friend or two that you may not have seen for a while and the Rose Garden next store where you can pitch an umbrella, have a picnic or toss the frisbee with your kids.
Tomorrow: Santa Barbara artists Jay Schwartz and Ann Hefferman, artists who first brought their art to I Madonnari in the early 1990s and have been fixtures ever since.