Ellen Louise Marcus: 1925-2013
In Memoriam
| Wed Jul 03, 2013 | 12:00am
My mother's love of Santa Barbara began as a child when her family would come down from their home in Hillsborough to stay at the Biltmore. She told a story of riding horses, with Bill Clark, up to the San Ysidro Pharmacy where Ronald Coleman helped her dismount. After a year and a half of being proposed to by my father, she finally accepted because he was in Paris with Averell Harriman and she wanted to work on the Marshall Plan.
They honeymooned in Santa Barbara, not to return until 1971 when my father retired to an oceanfront home at Sea Ledge. When he died, in 1975, Ellen Oshins took back her maiden name and returned to Washington. D.C., to resume her great love of politics and government affairs.
Scottie Lanahan (née Fitzgerald) once wrote in the Washington Post:
If you had to pick just one woman to illustrate the particular flavor of Washington life … I would pick Ellen Oshins, politician, suburbanite, bon vivante, behind-the-scenes worker at all Democratic events, enthusiastic maker of friends and of course, in the process, a few enemies.
This memoriam might read like an exercise in name-dropping, and I would have to say that my mother delighted in people she found interesting and intelligent. That they were famous or successful didn't mean much to her if they were stupid or lacked class and sophistication. (She loved Lady Bird Johnson but could not stand Lyndon who "thought he was God's gift to women.")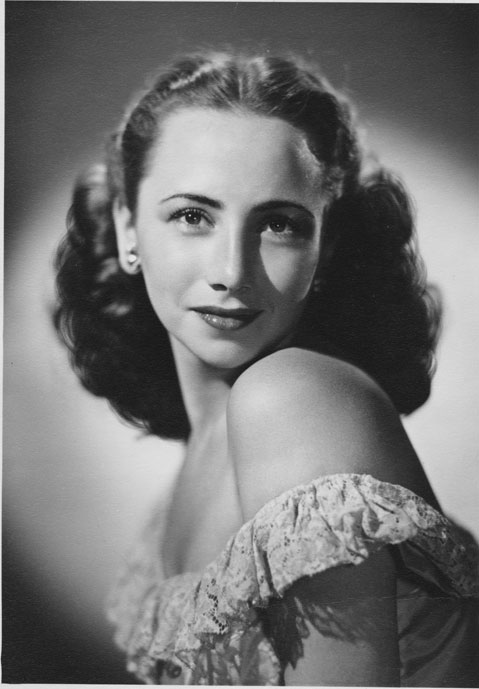 Ellen had three qualities in particular that allowed her to move in the highest circles of power in Washington: discretion, a photographic memory for names and details, and a tolerance for alcohol that allowed her to remain sober long after others who attempted to drink with the potentates were slurring their words and revealing the boring details of their lives. Ellen knew where the bodies were buried, who was sleeping with whom, and who owed what to whom — secrets she took to her grave. For these reasons, she was the confidante and advisor to those who trusted few people.
After graduating from Stanford in 1946 with a BA and master's degree in political science and economics, Ellen and four of her university friends moved to Washington, part of the post-war emergence of educated and confident women credited with breaking through so many barriers. She quickly landed a job in the Senate working for Robert Taft (R-Ohio), a prominent opponent of the New Deal. Before Taft hired Ellen to work on housing issues, there were no professional women on his staff (and reportedly only one other woman in a professional position in the whole U.S. Senate). Always demanding that she be taken seriously, she used her beauty and intelligence to quickly become a favorite of the old bulls of the Senate.
The Stanford grads put most of their money into renting an elegant suite at the Fairfax Hotel, so they had a policy of dating as much as possible to keep the food bill down. One of her dates was with Robert Oshins, a special assistant to President Truman. With an invitation to the White House for a state dinner where she and a classmate from Stanford, Eunice Kennedy, were the "only young girls there," Bob wooed the staffer over to one of her boss's most ardent political opponents.
By the time Jack Kennedy, and other members of their generation, arrived in Washington, Ellen was already connected with the political and social elite. Jack Kennedy often turned to her for advice, and relied on her to deliver the Virginia delegation at the Democratic National Convention in 1960.
As the years went by, young men and women, particularly Stanford grads, who would go on to be the next political leaders, Supreme Court justices, and press stars, were mentored by Ellen in the ways of Washington. I often saw a practiced professional demeanor fall away at the sight of my mother.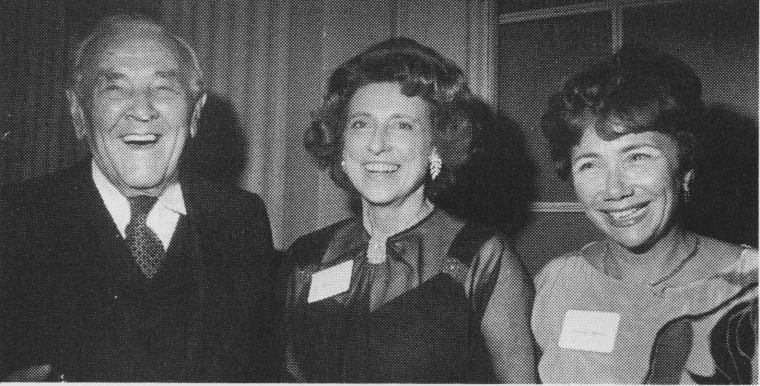 Ellen did not trade on her access to those in power for personal gain. That she never attempted to profit from her unparalleled connections and knowledge in many ways gave her an almost ecclesiastical reputation among her contemporaries, who went on to found some of the most profitable law and lobbying firms in Washington. She was an indefatigable contributor and raiser of money for Democratic candidates, particularly women. Her Rolodex was a legendary resource among the political class. After Walter Capps lost his first bid for Congress, Ellen went to his house to urge him to run again, promising to raise money for his campaign.
When a cause interested her, Ellen would go over to the floor of the House or Senate to see the legislator who could get the job done. When a staffer answering the phone would ask what her call was about, she would say, "Just tell him to call me." And they would call. In this way, she was instrumental in passing the Japanese reparations bill (because people she knew had been interned in the camps during World War II) and the Americans with Disabilities Act (because Bob Dole, a neighbor at Watergate, asked her to help him).
Another of her passions was Stanford University, which raised much money by auctioning an insider's tour of Washington conducted by Ellen Marcus. She and her classmates in Washington helped found and develop the Stanford in Washington program and campus.
Long before it became apparent that the Washington she had known and loved was going to turn into the partisan hazardous waste site it has become, Ellen decided to return to Stanford. When she told her dear friend Lindy Boggs that she was leaving Washington, Lindy said, "Why Ellen, you can't leave. You are Washington."
No more.
Click here for an interview and oral history of Ellen Marcus.