Brock Brower: 1931-2014
In Memoriam
| Fri Apr 25, 2014 | 11:00pm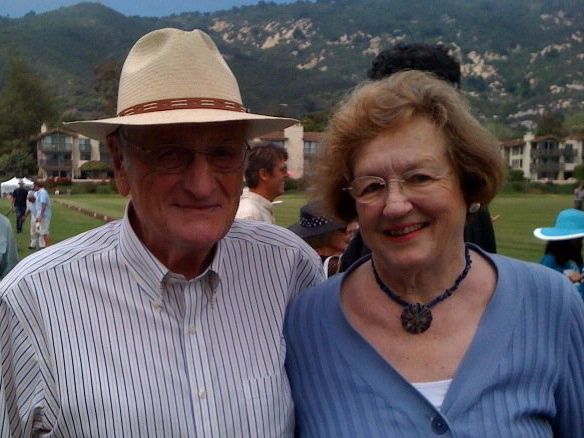 By writing brilliantly in several genres, and by producing influential work in multiple media, Brock Brower proved that not only was the Virgilian ideal of authorial versatility alive and well in the 20th century, it was living in Princeton. Once the East Coast winters became uncongenial for the acclaimed author and journalist, he graced our community for almost a decade until his death from cancer at age 82 on Wednesday, April 16, 2014.
In his long and varied career, Brower moved easily from journalism to the novel, and from writing for television to writing political speeches, all the while displaying a strong sense of purpose and an uncanny knack for grasping the big picture. While it's likely that literary history will focus on his three published novels, especially The Late Great Creature, a finalist for the National Book Award in 1973 that was reissued in 2011, the impact of Brower's writing and the influence of his personal wisdom extended through many spheres, from inside the Beltway of Washington, D.C., to the academic circles of Princeton and Dartmouth and the executive suites of the country's major television networks and publishing houses. In tandem with his many impressive professional accomplishments, Brower was a devoted husband to his wife, Ann, a loving father to his five children, and an exemplary friend to an incredible array of 20th-century figures, from Joan Didion to George H.W. Bush.
Like his father, Charles H. Brower, who was the chair and CEO of ad agency BBDO at the height of the Mad Men era, Brock Brower was a consummate craftsman with words, a natural phrasemaker who wore his immense erudition as lightly as a well-tailored navy blue blazer. When I met Brower for the first time in the fall of 2011, it was after discovering The Late Great Creature as a paperback reissue from Overlook Press and then tracking its intriguing author to his home overlooking the Santa Barbara Polo Club. Through a series of leisurely lunchtime conversations, I discovered that this handsome, affable octogenarian had been present at a remarkably large number of crucial moments in American history.
Brower started his habit of being in the right place at the right time as a young man, using the alibi of journalism to gain access to the Democratic National Convention of 1952, and he stayed close to the centers of power of both political parties for many decades thereafter. Yet somehow, despite his comprehensive and intimate firsthand knowledge of such endlessly fascinating subjects as the Bush, Romney, and Kennedy dynasties, Brower's acute mind never suffered from mere nostalgia. In his eighties, he was as interested in assessing the social dynamics of the current Santa Barbara polo season as he was in recounting a lost weekend he once spent profiling Ted Kennedy just days before the latter's catastrophic car crash at Chappaquiddick.
A loyal Dartmouth alum (class of 1953) who attended Harvard University Law School for one year before decamping to Oxford on a Rhodes scholarship and earning a master's degree there in English literature, Brower never lost his enthusiasm for writing or for the arts more generally. He taught journalism in Dartmouth's Master of Arts in Liberal Studies program from 1996 to 2006, and his advice to this writer remained perceptive and invaluable well into the present decade.
Whatever I was working on, Brock always seemed to know more than enough about it to help me sort it out, and whenever I flagged in my ambition, he urged me gently to take on a bigger project, something he flatteringly framed as an option more worthy of my talent. Needless to say, this kind of informed mentorship is priceless, and Brower was a master of it.
For me, the warm-hearted spirit of his intellectual generosity shines through most powerfully in his last novel, Blue Dog, Green River (David R. Godine, 2005), which takes as its point of departure the preciousness of our great Western rivers and the deep connections they foster between man and nature and between the present and the past. Whether he was carving out another of his rigorously organized profile pieces, or planning the structure of such important innovations in broadcast television as the long-running newsmagazine program 20/20, Brock Brower took the long view and the high road, and we are all, whether we know it yet or not, much better off for that.
A memorial service is planned for Brock Brower at All Saints-by-the-Sea in Santa Barbara on Saturday, April 26, at 11 a.m. Brower is survived by his wife, Ann, and his five children, Monty, Emily, Elizabeth, Margaret, and Alison. In lieu of flowers, please send donations to Serenity House, the hospice where Brower received compassionate care in the final weeks of his life: Serenity House, VNHC Foundation, 509 E. Montecito St., Suite 200, Santa Barbara, CA 93103, Attn: Rebecca Bernard.