Arts & Entertainment
Ryn Weaver's The Fool Is Resoundingly Good
The Singer/Songwriter's Debut is Both Dynamic and Dynamite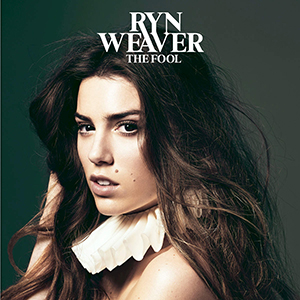 Aryn Wüthrich, the San Diego native better known as Ryn Weaver is no fool when it comes to making her mark on the pop music scene — her album is both dynamic and dynamite. Although The Fool, which was released June 16, is Weaver's proper introduction into the music world, her hit single "OctaHate" was released a year ago, peaking at number 27 on the Billboard Pop Songs chart. Weaver's warning on "OctaHate" for a scorned lover to "watch it" perhaps also served as a teaser for listeners to stay tuned for what to expect on this debut album.
The instrumentation on The Fool unmistakably draws inspiration from the electronica-ambience of Imogen Heap and Róisín Murphy, which is especially apparent in "Runaway" and "New Constellations." Her pop vocals, however, are more comparable to Florence Welch throughout and occasionally Lana Del Rey — close your eyes and see how "Free" shares similar sound to Florence and the Machine's recent single, "St. Jude."
While Weaver stays faithful to her alternative, electro-pop sound, she takes a more folksy turn with "Traveling Song," which evokes an acoustic, open-mike-coffee-house feel. "Hear my heart beat major keys," is her request, and if Weaver continues on the path that The Fool has put her on, expect the timbre of those keys to resound for a good while.