Opinion
Antonio Martinez Guevara
1924-2015
Antonio Martinez Guevara was a father, a grandfather, and a great-grandfather. Well-known and well-liked, he could most often be seen at the restaurant that he shared with his wife, Agnes: the Rose Café.
Born on August 18, 1924, in Guanajuato, Mexico, he and his five siblings were raised by their parents. In 1945, he came to Santa Barbara to work with the bracero program. While working, he met the love of his life, Agnes Mata. They married two years later in Ventura and had three children together: Teresa, Anna, and George. He also helped raise his four stepchildren from Agnes's previous marriage: Manuel, Joe, Esperanza, and Raquel.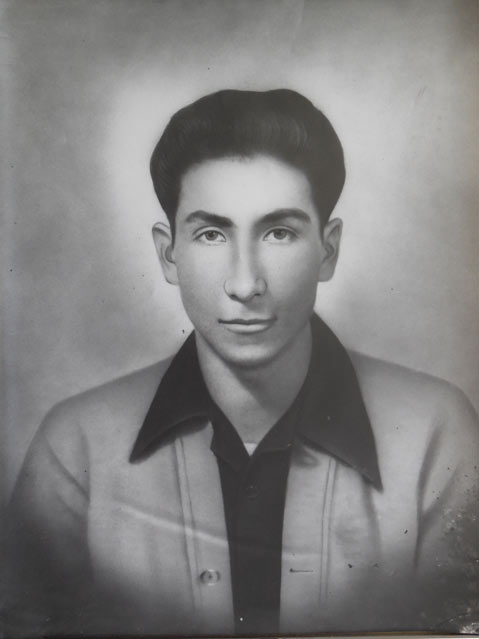 In 1953, Tony, along with his stepchildren, helped Agnes to succeed when she took over the Rose Café, where she had worked for many years. Although he had been in construction for many years, he continued to work alongside his wife to help make sure that the restaurant would thrive. Tony worked more behind the scenes at the Rose. He was there seven days a week, starting his day at 4 a.m. to begin the prep work that needed to be done prior to opening, which was at 7:30 a.m. daily. He would then change over to helping his daughter Anna with waiting on tables in the front of the restaurant, while Agnes and their son George would be cooking in the kitchen. Tony would return later in the evening and help close the restaurant for the night.
Over the years and even since Tony has passed, customers have shared with his son-in-law Ernie how, after the restaurant had closed at 2 or 3 a.m., Tony would still be selling beer out of the back door of the restaurant. Since this was the 1950s and 1960s, his motto was, "If they're old enough to walk and had a little money in their pocket, then they were old enough to drink." Over the years, he became a regular fixture in the restaurant, serving customers chips and salsa and trying to sell every customer "a cerveza." He was lovingly considered a grandfather to many customers who walked in, often coming around to customers to make sure they ate before their food got cold. In his older age, he moved slower and slower, yet he never missed a day coming into the restaurant.
Tony's favorite sport had always been boxing. He introduced the sport of boxing to his daughter Anna, and they watched many fights together, both on television and at live matches in Los Angeles. According to Anna, those were the good ole days, with many fond memories. He was also known as a very avid pool player and was considered by some as a pool shark at the local billiard rooms. He was like "the Minnesota Fats" of Santa Barbara and would always hustle unsuspecting billiard players who thought they had half of a chance of beating him.
Tony was also known for his unorthodox craftsmanship. Even though he wasn't the greatest fix-it man in town, he always attempted to go at it alone; he would have to completely fail before he asked for help. It was for this reason that he earned the nickname "Ultimate MacGyver" with his family and close friends. If you frequent the Rose Café on Haley Street and look closely, you will be reminded of Tony and his handiwork.
In December 2014, Tony lost the love of his life, his wife of 68 years, Agnes Guevara. They had lived in a quaint little house across the street from the restaurant. As hard as her passing was on him, he continued to live his life, following his usual routine. Yet we always knew that it wouldn't be long before he joined his wife; living without her was not easy for him.
On May 4, 2015, Tony passed away, surrounded by his family. He had lost his wife only five months prior, and his family believes that she wanted her husband back with her. We know it was difficult for him to be without her, and we are now comforted in knowing that they are finally reunited.
He joins in heaven his wife, Agnes, his daughter Teresa, and stepdaughter Rachel. He is survived by his children Anna (Ernie) Olvera and George (Elsa) Guevara and his stepchildren Manuel Barajas, Joe Barajas, and Esperanza Ariaga, as well as a large family of grandchildren and great-grandchildren. He also leaves behind a long list of customers and friends, many of whom looked up to him as a father and grandfather, and he is deeply missed. Haley Street is a lot quieter without him, and a legend has passed on.
Dad, Grandpa Tony, we miss you every day and love you even more. Rest peacefully.