James Louis Pattillo: 1920-2015
In Memoriam
| Thu Feb 25, 2016 | 12:00am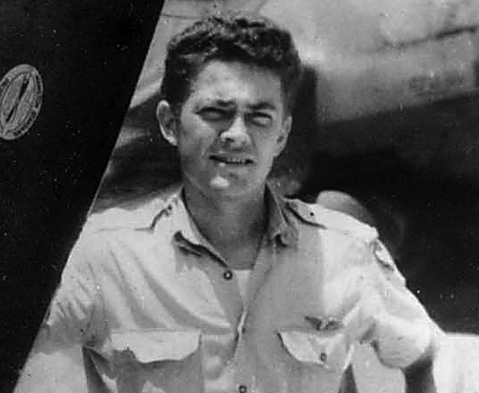 James Louis Pattillo may be remembered by many as a judge in Santa Barbara courts, but as one of his friends said, "Jim is one of those American veterans who put the 'great' in 'The Greatest Generation.'"
"Pat" or "Jim," depending on whether you knew him during his military service or his civilian life, was born in Denison, Texas, on July 20, 1920. His father was an employee of the Missouri-Kansas-Texas Railroad, which provided a regular income even during the Depression, but with Jim coming along as the youngest of seven children, the family lived on the edge of poverty.
Jim was an Eagle Scout, graduated from Denison High School, and enrolled at the University of Texas in 1937. A music major, he earned pocket money playing saxophone and clarinet in dance bands. Shortly after beginning his senior year, he dropped out of college in the fall of 1940 to enlist in the Army Air Corps as a Flying Cadet, graduating from Randolph Field the next summer. At that time, officers were required to be 21, so Jim was given a short leave until his birthday, then commissioned a 2nd lieutenant. He became an advanced flying instructor for the Air Corps, assigned to airfields across the country, training pilots on the B-17 and B-24. It was while he was stationed at Hendricks Field in Florida that Jim married his wife, Helen, in November 1942.
The Cadillac of four-engine heavy bombers at the time was the B-29, and a new squadron, the 58th Bombardment Wing, was being formed. Restless to join the war effort, Jim volunteered for the program, training at Smoky Hill Army Airfield, near Salina, Kansas. The B-29s were too big to reach the war theater by ship, so their combat crews hopscotched to Kharagpur, India, via Presque Isle, Maine; Gander, Newfoundland; Marrakech, Morocco; and Cairo, Egypt.
Few airfields were within range of Japan, and those had limited fuel supplies. The 58th Wing would fly four missions ferrying fuel and bombs across the Himalayas from India to Sichuan Province, China, for every combat mission its combat crews flew against Japan.
Disaster struck on a June 7 flight over the Himalayas. A propeller governor on Jim's plane failed, causing drag that made it impossible to hold altitude. Jim ordered his crew to bail out. With assistance from local villagers and Nationalist Chinese troops, Jim and his crew walked to the airfield near Chengdu, China, arriving in late June 1944.
Jim flew a total of 28 combat missions as pilot, winning the Distinguished Flying Cross, the Bronze Star, and the Air Medal. He ended the war as a major and operations officer of the 468th Bombardment Group. He remained in the newly named U.S. Air Force and finished his education: a BS in Economics at North Texas State Teachers' College and a JD at George Washington University Law School in D.C. in 1964.
He moved to Santa Barbara after retiring from the USAF as a colonel and became a deputy district attorney after passing the California Bar. In 1970, Jim left the DA's Office and opened a law office in Carpinteria. His first judge appointment came in 1971 to the Carpinteria Justice Court (a part-time position); he then served as a Municipal Court judge until retirement in 1986.
As a judge, he handled many traffic cases, where the defendant usually appeared without an attorney but with the typical talk-fast-and-wave-your-arms defense. Jim had a unique ability to cut through the nonsense. Even when he ruled against a defendant, he nevertheless could make the individual feel that he or she had been heard and valued as a person. Many people have said such things as "Judge Pattillo listened to my BS excuse, and then put me in jail for speeding 20 mph over the limit on Carpinteria Avenue. Best thing that ever happened to me."
A longtime member of the Carpinteria Lions Club, the Masons, and other civic clubs, boards, and organizations, Jim also took an interest in veteran issues. In 1994, he was one of many veterans who organized objections to a planned exhibit at the National Air and Space Museum, commemorating the 50th anniversary of the atomic bombing of Hiroshima. The veterans felt the proposed exhibit focused on Japanese casualties and overlooked the lives saved by shortening the war and avoiding an invasion of Japan. Ultimately, several members of Congress became involved, the exhibit was cancelled, and the director of the museum resigned.
In 2001, Jim became instrumental in raising funds for the construction of an 18,000-square-foot hangar at the New England Air Museum in Windsor Locks, Connecticut. It was to display a restored B-29 painted with the WWII markings of a 58th Bombardment Wing airplane. In his honor, the hangar was named the James L. and Helen G. Pattillo Hangar.
Jim took up the study of the Spanish language in 2010 "in order to keep his brain from getting rusty" and actively pursued his studies to the end. He died of natural causes on December 19, 2015, in Santa Barbara. He was 95. He is survived by his wife, Helen, two sons, seven grandchildren, and eight great-grandchildren.