Arts & Entertainment
Brian Setzer Orchestra at the Granada
Stray Cat Setzer Rocks Granada for Christmas
In the spirit of the Christmas season, the Granada took in a Stray Cat on Monday night, December 19. Singer and guitarist Brian Setzer led a 19-piece orchestra in a program that embraced everything from familiar Christmas carols to Stray Cats hits, and from stripped-down rockabilly to a jazzed-up Nutcracker. Setzer certainly proved that he's still got it all – the material, the musicality, and the acrobatic showmanship that made him a big star on MTV.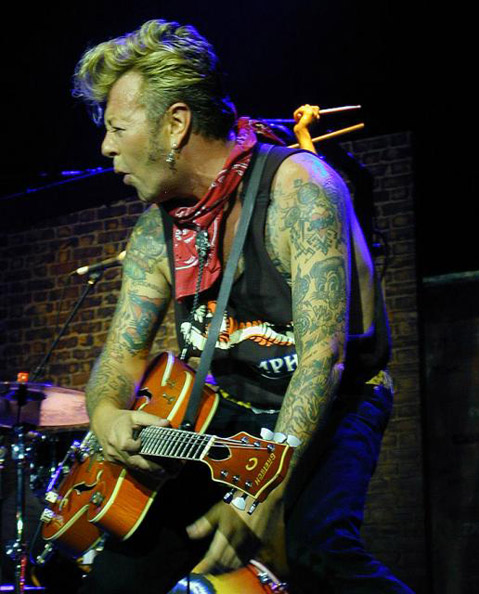 With thirteen horns on stage –four trumpets, five reeds, and four trombones – the first thing you notice is the sheer sound of it, a physical presence that feels capable of blowing the crowd on the dance floor (specially installed in the front orchestra of the Granada for this performance) right out onto State Street. But gradually, as the logic of the arrangements sank in, it became clear that beneath this immense blanket of brass and sax, the bones were what they were in the days of the Stray Cats – a feisty guitar trio playing at full tilt.
Although there was plenty of holiday hokum – at one point, a breakdancing Santa tossed candy to the crowd – the night's most memorable thrills came when Setzer was at his most direct and earnest. He touched the heart and showed off his still considerable pipes on a wistful, jazzy version of Nat King Cole's "A Christmas Song," then shifted into overdrive for a rockabilly interlude featuring "Mystery Train." It may be too late to spend Christmas with Elvis, but this former Stray Cat can conjure the spirit of the king, and that's still a rockin' good gift to get over the holidays.