In Memoriam: Archie McLaren, 1942-2018
In Memoriam
| Thu Mar 08, 2018 | 6:00am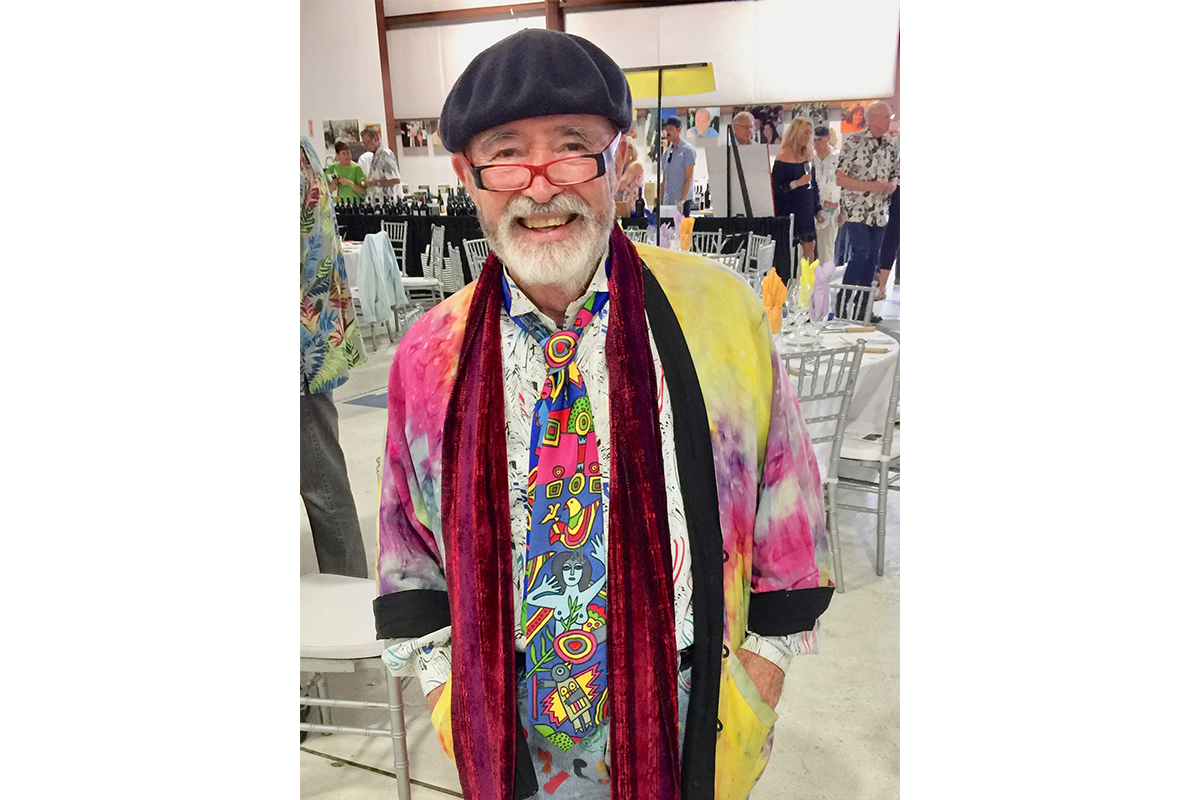 I first met Archie in 1986 at the third year of what was then known as the KCBX Wine Classic Auction and Tasting. Held at the San Luis Bay Inn over three days, it was the epitome of all such regional occasions for wine and food aficionados from around the world. It was a get-together to celebrate a shared passion and to raise some money for local charities. It was the most significant promotion of Central Coast winemakers and wineries at an embryonic time.
Archie and I immediately connected as if we were brothers. Over the years, not only did we create many wine events and dinners, but we cared about each other, confided in each other, and provided council for each other in times of need. We saw eye to eye on the need for the lifestyle auction lots we put together to always be classy and educational and have value for others, as well as being a benefit for local charities.
My dear friend died on February 20 at age 75 of advanced stages of bone cancer. His life took him from his birth in Atlanta, Georgia, through college at Vanderbilt and Memphis State, and then to California as a sales rep with West legal publications. Archie's interest in wine grew in the '70s and '80s, and his gentle Southern accent drew many into wine appreciation, as did his sense of humor.
The Order of the Righteous Juice was an invention of Archie's that awarded worthy individuals who supported Wine Classic events in a major way. As the name indicates, the honor was a bit tongue-in-cheek; newly chosen members took a humorous oath while wearing a special KCBX purple beret, which emulated Archie's signature hats, before they were recognized in a special ceremony prior to the beginning of the Wine Classic's live auction.
The Wine Classic grew into a foundation — which has granted more than $2.5 million to 125 nonprofits — and Archie helped launch charity auctions from Washington, D.C., to Honolulu. But that was hardly the end of Archie's fine-food and rare-wine endeavors. He was the founding Bailli of the Central Coast Chapter of the Confrèrie de la Chaîne des Rôtisseurs and a member of the Vintners' Club, Wine & Food Society, Confrèrie des Chevaliers du Tastevin, all of San Francisco, to name just a few.
Archie was one of only two Americans inducted into the Austrian Wine Brotherhood (his friend Brooks Firestone is the other), and one of the few Americans inducted into the Commanderie du Bontemps de Médoc, des Graves, de Sauternes et de Barsac of Bordeaux in France. With Brian Talley in 2001, he cofounded the extremely popular World of Pinot Noir, now held in Santa Barbara.
Archie was well-known for his command of the English language, effectively using words that were not often heard. He also created them spontaneously, sometimes words you would never find in a dictionary. The greatest tribute I could pay to him might be in the words he might have chosen himself, so here goes:
Archie was an erudite wine aficionado who was a bodacious, ebullient, vociferous proselytizer of and for the indulgence in the Righteous Juice. Frère Archie was articulate and prone to sesquipedalian verbiage but never circumlocution. He personified an exuberance for all things he was passionate about, including wine and food, sports, rare collector's cars, and outlandishly bright, colorful shoes, berets, and scarves. He was not a flibbertigibbet nor a gasconader, but he was magnanimous, perspicacious, and convivial.
In short, Archie was adorable and one of a kind, and I loved him dearly.