Local Heroes 2019
The Santa Barbara Independent's Annual Celebration of Our Fantastic Neighbors
Published November 26, 2019
by Indy Staff | Photos by Paul Wellman
A great guitarist who jams in public parking lots. A chef who cooks for those in need. Two doctors, father and son, who add kindness to the art of healing. These are some of this year's Local Heroes 2019. Their stories are tales of volunteerism, neighborliness, philanthropy, and countless selfless acts.
The Santa Barbara Independent launched its first issue ever, three decades ago, by celebrating the Local Heroes of 1986. We've repeated the recognition every Thanksgiving week since. And every year since, our readers have nominated outstanding people in our community, many of whom have never received recognition.
The staff of the Santa Barbara Independent sends our gratitude to all the heroes, past and present, who have made Santa Barbara County such an amazing place to live. They inspire us all.
Rachael Ross Steidl
Youth Mental Health Advocate
Rachael Ross Steidl
Youth Mental Health Advocate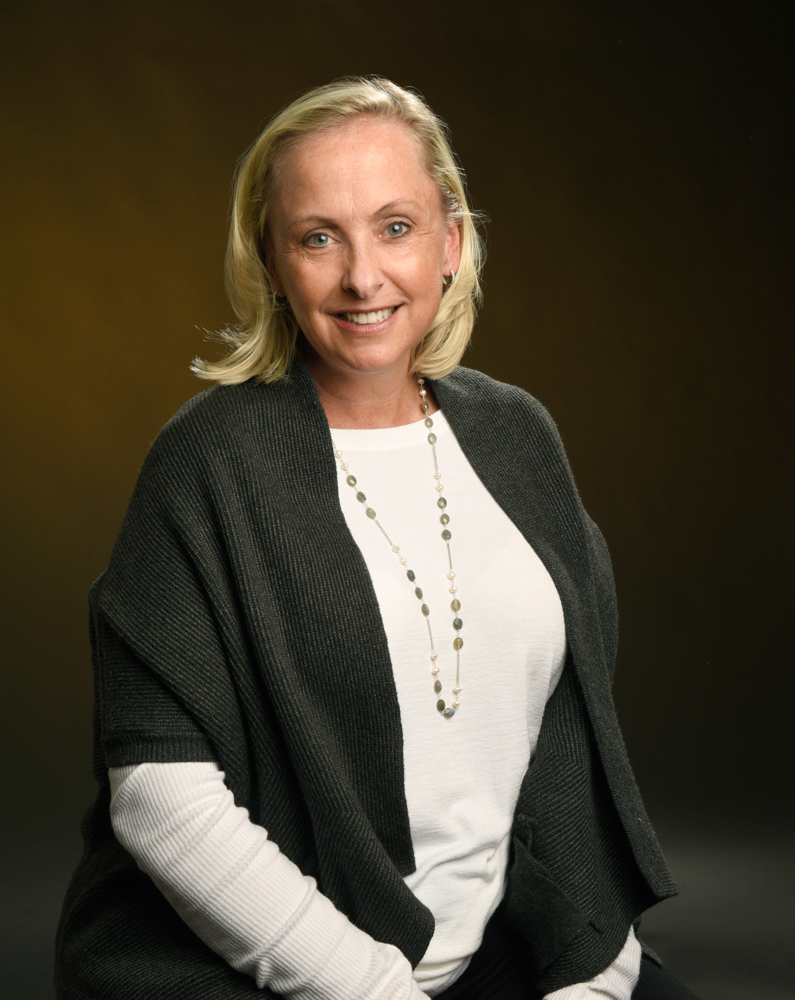 When Rachael Ross Steidl sees a problem, she jumps in and figures out how to improve the situation.
When one of her teenaged daughters struggled with depression, however, Steidl discovered that she couldn't just jump in and rescue her. She and her family realized there was a severe lack of local resources to help their daughter. And they also encountered the terrible stigma that surrounds mental illness.
"Many people in our lives at that time simply did not feel comfortable reaching out to offer our daughter or our family support," Steidl explained. "It was a difficult journey and one I would never wish on anyone."
That's when Steidl did jump in and began focusing her efforts on youth mental health.
"I had no idea at the time what that meant. I started by having conversations with school counselors, providers, parents, and students, trying to figure out why so often youth had to be in crisis before they could get services," she said.
Four years ago, Steidl and her youngest daughter, working with the Mental Wellness Center, started a Youth Wellness Connection (YWC) Club at San Marcos High School where students are encouraged to talk about mental health and taught to recognize signs of distress.
There are now YWC Clubs at five high schools, plus the YWC Council, a monthly leadership meeting of students from each high school who come together for in-depth training and advocacy opportunities.
Steidl also created SPOT (Supporting Parents of Teens) a group for parents who share resources, as well as the YouthWell Coalition, a group of stakeholders who seek to raise public awareness and identify barriers to service.
Steidl's efforts have helped educate, illuminate, and remove the shame associated with mental illness. Yet she pointed out, "I believe that when we start dropping off a lasagna for a family struggling with a mental-health illness the same way we do when someone is battling a physical illness, we will have turned a corner."
Tom G. Anderson and Tom R. Anderson
Father-Son Physicians
Tom G. Anderson and Tom R. Anderson
Father-Son Physicians
Dr. Tom G. Anderson just celebrated 36 years with Sansum Clinic. He's a rarity in this day of high-speed transactions in that he takes his time with his patients at Urgent Care. Dr. Anderson's been known to give a patient a ride to the ER, even though his clinic "discourages me from doing this, but sometimes it just feels like the right thing to do." Caring, compassionate, kind, and committed to helping others is a description that fits Dr. Anderson like a tailored coat. For the past 13 years, he has set up temporary shop in Haiti, sometimes attending to 200 patients in a single day. Dr. Anderson believes God has blessed him with his family and career, and he "strives to use whatever skills I have to make every day the best day ever and to respect and love everyone … always."
When he first joined the staff of what was known then as the Santa Barbara Medical Foundation Clinic, Dr. Thomas G. Anderson would take his 5-year-old son, Tom R., with him on weekend nights to the Emergency Department. Tom R. remembers roaming the halls as a boy and "watching my father take care of patients. … It was thrilling." Now he is also a doctor working in the same Urgent Care clinic as his father.
Shortly after medical school, the young Dr. Anderson did a stint at Arlington Hospital near the Pentagon, where he was on 9/11. His experience that day, helping in a chaotic emergency room, made him focus on emergency medicine. Like his father, he is fascinated by the nature of the work, the variety of symptoms, the complexity of issues, the ability to work with incredible nurses and colleagues, and to "appreciate patients on a human level … believing that everyone is loved equally by God."
Dr. Anderson says of his son, "It is a real thrill for me to work alongside him several days each week. I am very proud of him." Dr. Anderson says of his father, "To be mentioned in the same breath as my father is a great compliment and honor."
Kim Schiffer
Cooking from the Heart
Kim Schiffer
Cooking from the Heart
"Everybody needs to eat, right?" asked chef Kim Schiffer in a slight Southern accent through chuckles when asked why she's shared so much of her cooking and time with various causes and deserving people over the past three decades. "It's so easy to just make it happen for people in need. There's not enough love in the world, so it's the way I can channel love."
A Louisiana native who came to Santa Barbara by way of Boulder, Colorado, nearly 30 years ago, Schiffer ran Fresh Eats Catering for 25 years while raising her three children. Each year, she would select six to 10 events for which to donate her services. She also ran the Empty Bowls kitchen for seven years and taught cooking via SBCC's popular Adult Ed series for a decade.
Her selflessness started early. "When I was 10, my neighbor needed her dresses ironed," she recalled. "I've always done service." Today, her private chef job doesn't allow as much time for big events, but she still prepares meals for sick family or friends celebrating important life milestones, ever excited to spread the gospel of healthy food. "People are afraid of food," she said. "I'm always wanting to fix that dish that will bring people over to the other side of fresh vegetables."
That glee for good food comes down to making marmalade for the postal worker and passing out small bottles of prickly pear juice, whose anti-inflammatory, antioxidant qualities comes in a vibrant shade of hot pink. "It makes people happy because the color is so pretty," said Schiffer.
She's always championed farmers who grow sustainably. "I vote with my dollars ​— ​I spent a lot of money at the farmers' market," she said. "I support farmers who are passionate about their particular field, whether it's the ocean or the ranch of the farm. They make me look real good."
Bruce Goldish
Free Music for the Masses
Bruce Goldish
Free Music for the Masses
In 2005, magical guitar music began emanating from public parking lots in downtown Santa Barbara during the evening, and it's been a regular if mysterious feature of State Street almost ever since. The man to thank for these sonic blessings is Bruce Goldish, whose string serenades still waft from the impromptu amphitheater most weekend nights. The only hiatus came in 2016 when a disgruntled parking lot worker forced a temporary shutdown, which raised such an ovation of support that the city actually made a special law to keep Goldish jamming.
Originally from "[Bob] Dylan country" in Duluth, Minnesota ​— ​"He's my great aunt's nephew," confirmed Goldish ​— ​the self-taught guitarist started picking at age 17 and traveled the country as a nurse until he found Santa Barbara Cottage Hospital, which felt like home. He's been an ICU nurse there ever since, working alongside his wife, Shannon Goldish, whom he married six years ago. He's always recorded his own albums and played live gigs around town, but then Parking Lot 9 came calling.
"One time, when I parked on the second floor, I thought I'd check out how my guitar sounded off all that concrete and out over State Street, and it just swept me away," recalled Goldish, whose fans have included couples slow dancing, children fast dancing, and hugs from the homeless and cops alike. "While I'm sure there are folks who aren't into it, every time I play that spot, the intensity of gratitude from those who do has kept me coming back for 15 years."
One recent night, not many people came by, but a transient stopped to write in his notebook, "I've been having a really hard time. Seeing and hearing you made my day better. Thank you."
"That stuff really hits home," said Goldish.
Cheri Clampett
Yoga Healer
Cheri Clampett
Yoga Healer
Cheri Clampett is a healer. Even her voice is soothing. But it is the therapeutic yoga practice that she shares with patients at the Ridley-Tree Cancer Center that allows Clampett to spread her gifts most widely in our community.
In 1999, Clampett and two other yoga teachers ​— ​Scott Blossom and Janet Stein ​— ​approached the clinic that was then known as the Cancer Center of Santa Barbara about starting a yoga program for patients. Twenty years later, the Therapeutic Yoga Program is a mainstay of the center's offerings, with six classes a week for patients, and one for medical practitioners and staff.
Classes combine restorative yoga postures with gentle yoga, guided meditation, breath work, and therapeutic touch to reduce stress, support healing, and help manage side effects. Before moving to Santa Barbara, Clampett worked in Los Angeles during the AIDS crisis, bringing yoga to the HIV+ population and to hospice.
One patient, Judy Light, said, "Cheri has helped thousands of survivors navigate the shock of a cancer diagnosis. She offers to wrap us in blankets if we are cold, gently helps modify postures, and overall acts as a doting mother in our hour of need. … Cheri is the closest thing to an angel on earth that I've met in my 63 years on this planet."
Clampett believes she also benefits from her work with patients. "It's an honor to create a sanctuary where people can come to feel, breathe, and focus on their healing. I continue to be inspired and to learn so much from this beautiful community of people."
Sam Soga
Meritorious Scoutmaster
Sam Soga
Meritorious Scoutmaster
Sam Soga had his first real brush with the outdoors growing up in Japan during World War II. "We had to evacuate the city and go to the backcountry," Soga recalled. "We didn't have running water … [or] any electricity." After the war, that experience led him to join the Boy Scouts of Japan, where he rose to the highest rank of Fuji Scout. At a World Scout Jamboree, Soga met a Japanese-American scout who later invited him to this country.
Soga moved to Santa Barbara in 1963, married his sweetheart, Donna, and worked as a mechanical engineer. In 1976, he read that a local troop was looking for a scoutmaster. Boy Scout Troop 26 turned out to be a small group of boys without much discipline. "I hate to say it, but it didn't really look like a Boy Scout troop. … It was a bunch of hoodlums running around," said Soga. During his tenure as scoutmaster, Soga transformed the troop and, in the process, hundreds of young lives.
Troop 26 became and remains one of the region's top units. Its outdoor activities have included weeklong treks in the Sierras, multi-day bike rides, and white-water rafting on Kern River. And Soga, now 82, is still going strong as an assistant scoutmaster. This January, he joined a backpacking trip to Mammoth, where scouts made their own snowshoes to trek through six-foot-deep snow. Soga has also always instilled in his scouts the importance of serving their community. By his calculations, his unit has performed 805 hours of community service so far this year. But that doesn't include the scouts at this year's Rescue Mission's Thanksgiving Feast, serving pumpkin pies they baked themselves. "It's not always pretty," Soga admitted, since some of the pies are often a little bit burned, "but they don't care," he said. "We've been doing it for I don't know how many years. … You add it up together, and it's worth a lot to the community."
Holly McCord Duncan
First-Generation College Advisor
Holly McCord Duncan
First-Generation College Advisor
For a first-generation college student, walking across the graduation stage is life-changing not just for them, but for their entire family and future generations after them. Getting there isn't easy, though, especially when you're the first in the family to do so. Cue Holly McCord Duncan.
Duncan has worked in higher education for over 20 years, but six years ago, when she realized most parents and kids didn't ask the right questions about choosing colleges, she began her own business, Smart College Admission. "Being a part of someone's success is so rewarding," Duncan said. "It is its own form of payment."
When it comes to actual payment, Duncan offers her services free of charge to first-generation students. She defines first-generation as anyone entering a four-year university whose parents don't have a bachelor's degree.
"As awesome as community colleges are, it's proven that first-generation students who go straight into a four-year college are much more likely to finish than those who have to transfer later on," Duncan said. "If I won the lottery, my dream would be to offer my services for free to everyone, even those who aren't first-generation."
Duncan spends an average of 40-60 hours with each high school student, helping them assess which colleges will be the best fit, not just academically but also socially. She helps them apply to the colleges, brainstorm essay ideas together, search for scholarships, and apply to other programs, such as work-study positions.
"A degree from a brand-name college won't necessarily make you successful," she said. "I'm all about helping them find the perfect fit that will allow them to thrive."
Judith Lugo
A Mentoring Pal
Judith Lugo
A Mentoring Pal
Eleven years ago, Judie Lugo was the last person you'd expect to find hanging out with a cop. In her senior year at La Cuesta High School, she was helping run a gang risk intervention program. However, when Officer Adrian Gutierrez asked her to work for the Santa Barbara Police Activities League (PAL), she accepted. "I was told to never trust a cop, but for some reason, I trusted Officer Gutierrez," she said.
Right after graduation, 18-year-old Lugo began as an administrative assistant at PAL, a program that aims to build mentor relationships between police and teens, particularly those who have a history of disciplinary issues.
She also continued at the gang risk program, until her whole world turned upside down. One of the gang members she was working with stabbed someone to death on the Westside.
"I felt like I had failed," Lugo said. "I was hated on both ends. The cops didn't trust me because I was working with that gang member, and nobody in the gang program trusted me because I worked with cops." But when another gang member said her work was just a "speed bump," that she could only slow down gang members who were committed to the life, not stop them, she realized, "I was going about helping gang members the wrong way," she said.
The kids at PAL were there by choice, however. Those are the kids who are looking for ways to change.
Now, 11 years later, Lugo is PAL's program director. Every day, she mentors teens who want to change their lives. The new drop-in center offers tutoring, extracurricular classes, and sports, but it also offers a space for kids to just hang out after school. The kids often come from families whose parents work multiple jobs and aren't home much.
"Many people in my life have mentored me without knowing," Lugo said. "Now, I get to pay it back."
Jane Cairns
A Swimmer's Delight
Jane Cairns
A Swimmer's Delight
Jane Cairns has Santa Barbara singing: "Summertime, and the swimmin' is easy." There is physical exertion, but the Reef and Run program that she has helmed since 2009 provides refreshment and stress relief to hundreds of swimmers plunging into the ocean at East Beach every Thursday throughout the summer months.
"I believe in providing a safe atmosphere for people who want to get into the water and feel good about themselves," Cairns said. "You're putting yourself in absolute, true wild nature, using your body to move yourself. It's invigorating. You can have a bad day and come out of the water feeling fantastic."
Safety is assured by lifeguards on paddleboards as the swimmers stroke offshore at distances of 500 and 1,000 meters and one mile. The Reef and Run experience includes post-swim servings of food, beer and hot cocoa, while a band provides live music ​— ​all for a walk-up price of $15, which has not changed in 11 years.
"Santa Barbara is so expensive to live in, I don't want a family to come and break the bank," Cairns said. "I've found some amazing sponsors."
She has taken proceeds from the weekly events and donated them to the Santa Barbara Junior Lifeguards, as well as holding a special fundraiser for the Nick Johnson Scholarship Fund. "We've raised over $26,000," she said.
For the past 21 years, Cairns has also been director of the annual Semana Nautica 6-Mile Ocean Swim. A former UCSB swimmer in the individual medley and backstroke, she won that long-distance race numerous times after graduating in 1992. But her organizing responsibilities have curtailed her own time in the water. "I'm bummed I'm too busy to swim my events," she said, "but I'm happy to see people enjoy themselves and have an 'Aloha' family feeling at the beach."
Liliana Encinas
Grand Mistress of Emergency Response
Liliana Encinas
Grand Mistress of Emergency Response
Liliana Encinas is recognized state- and nationwide for her innovative work translating community emergency-response programs ​— ​known as CERT ​— ​into not only languages other than English, but in ways that the program fits into different cultures.
One class in her Listos program, for example, is called Fire Safety and Cooking. "Listos" is Spanish for "ready," and it's part of her master plan to engage all of Santa Barbara's community ​— ​no matter what language they speak ​— ​in preparing for disaster. The program engages the entire family. "We talk about kids in the kitchen, wearing chanclas [flip-flops], and having dangerous extension cords with too many plugs in them," she explained.
"We teach the Listos participants to be ambassadors ​— ​on the bus, in the grocery store ​— ​so that more people learn about the power shutoffs or know about the Listos program," she said. Her ambassadors have included surgeons, nurses, engineers, architects ​— ​people with advanced degrees from Mexican universities whose credentials were not accepted in the United States ​— ​and also construction workers, retired folks, and mothers and fathers. She laughed as she described how eagerly teens and kids would jump in to help their parents work out maps of possible evacuation routes.
Encinas credits the support she gets from City Fire as an important part of her classes. "They see the chiefs in their uniforms at our classes," she said, "and they feel this must be important." And it's an important way to lower the barriers that exist between the Spanish-speaking community and officials in uniform. "It's beautiful to see how receptive they are to what's not a very interesting subject in very busy lives. Why be prepared? But they gain a plan to use in any emergency, in any disaster."
Many ambassadors with a variety of abilities have taken advanced CERT courses to become trainers themselves. "One of my best teachers is blind," Encinas said. "He's even better than me."
Lorenzo Martinez Jr.
Percussionist and Feeder of the Hungry
Lorenzo Martinez Jr.
Percussionist and Feeder of the Hungry
Growing up in the world-renowned musical Martinez family gave Lorenzo Martinez Jr. an insider's perspective on Santa Barbara's most legendary celebrations. Whether it was at the El Paseo Restaurant during Fiesta or the Biltmore on Butterfly Beach, from a young age, he was on the bandstand, making great music with his brothers and his dad. "There were lots of instruments around the house, and there were always rehearsals going on. I play percussion, timbales, vibes, and sax," he said. "I kind of grew into it."
But music was not all the young man grew into. Soon after he married his wife, Maria, 45 years ago, Martinez began working to help our most vulnerable neighbors and to make sure everyone in our community healthy food to eat. First, he became the food program coordinator for Santa Barbara Catholic Charities on Haley Street, where he served for 21 years, and today he is working at PATH, the shelter on Cacique Street formerly known as Casa Esperanza. It was there that Martinez negotiated a relationship with Vons and Trader Joe's that cleared the donated food market of some bad actors and ensured that the homeless people in our community would have reliable sources of meals for years to come.
All this time, Martinez continued playing music with his family band, often performing with an all-star cast of our city's most famous and most generous musicians, such as Kenny Loggins, Michael McDonald, and Joe Cocker. During those 47 years as a musician, Martinez has provided the ultimate Santa Barbara experience for hundreds of weddings and parties. He has helped keep Santa Barbara's traditions alive. In his combined roles as musician and as community leader, Lorenzo Martinez Jr. has earned his place among these great names as one of Santa Barbara's true heroes.
Virgil Elings
Philanthropist
Virgil Elings
Philanthropist
For Virgil Elings, the philanthropic lightning bolt struck while eating at Carrows. His waitress was a single mom who had maxed out her credit and was in danger of losing her home. Elings offered to loan her $10,000. She asked, "Ten thousand dollars doesn't mean that much to you, does it?" He thought, "You can use it better than me." But still, her remark struck.
Gruff, impish, and outspoken, Elings ​— ​a machinist, engineer, physicist, and UCSB professor ​— ​amassed a fortune making hyper-powerful microscopes. His first serious gift was to what was then Las Positas Park, the only privately owned but publicly accessible park in the nation. When an employee once demanded of Elings, "Why don't you use some of your money for something useful?" Elings shot back, "Like what?" At the time, the park was hoping to acquire an adjoining parcel popular with hang gliders. Fast-forward several million bucks, the land was bought, and Los Positas Park was renamed Elings Park. The story illustrates two key aspects of Elings's approach. He likes to make things happen that otherwise would not. And he's not bashful about getting his name on buildings. After he's gone, Elings wants people to wonder, "Who the hell was that guy?"
Based on the many millions Elings has given away ​— ​to UCSB's Engineering Department; to Dos Pueblos High School's engineering program, its theater, and its pool; to Transition House; to Girsh Park's baseball field; and to Direct Relief, a lot of people will be asking that very question. But it's not all about the name.
When Elings was diagnosed with colon cancer several years ago, he volunteered to cover the cost of 1,000 colonoscopies, a procedure he credits for his early detection. Recently, he donated $4 million to Sansum's new cancer center. "You can't possibly know how you change the future," Elings mused. "But I think we put a dent in it."
Dan Garske
Music Man
Dan Garske
Music Man
"I really love being able to work with high school kids because they can really achieve at a pretty high level when they put their mind to it," said Dos Pueblos music director Dan Garske, who has been teasing melodic excellence out of area high school students for nearly three decades. Born in Wisconsin, Garske moved to Santa Barbara with his family when he was 12 years old. "I went to school at La Cumbre, and then San Marcos," he said, "and then USC," where he got a degree in music education.
After college, Garske took a job as music director at Santa Barbara High. After seven years there, he took over the music department at his high school alma mater, San Marcos, which he helmed for 26 years. There he crafted award-winning troupes that participated in national performances and competitions, including the marching band's appearance at the Orange Bowl's halftime one year. "Besides the great musical experience that they have at these kinds of events, it's a learning experience for many kids who have never been on a plane or never actually been in snow before," he explained.
Having created top-notch musical programs at Santa Barbara High, San Marcos High, and now Dos Pueblos, where he's been for four years, one wonders: What's his secret? "It's a combination of a good teacher who has good assistants," he explained. Finances are also a factor, Garske said, and he feels lucky to "always had a lot of parent booster support" and funds from the Santa Barbara Bowl Foundation.
Currently, Garske is prepping the Chargers' concert band for a performance at New York City's Carnegie Hall in March. "It's a pretty rigorous application," he said, "but based on our ratings at festivals the last two years, we got offered a spot. I hope it's something they remember for the rest of their lives."
Margie Bushman and Wes Roe
Permaculture Network Founders
Margie Bushman and Wes Roe
Permaculture Network Founders
Everywhere you look, there's evidence that the way humans have been using the earth can't continue without dire consequences. Through the Santa Barbara Permaculture Network, people are focusing on natural solutions rather than man-made problems. This positive orientation informs the ethical lens through which permaculture advocates Margie Bushman and Wes Roe view the planet. As subscribers to the permaculture motto of "Earth care. People care. Fair share," Bushman and Roe have tended the garden of their nonprofit educational organization, the Santa Barbara Permaculture Network, since 2000. Together, they have brought hundreds of experts to Santa Barbara over the years to teach about this comprehensive approach to design that strives to reconcile human communities with the ecological imperatives of a living planet.
Whether the topic is rainwater harvesting, food forests, or the rehydration of the landscape through the reintroduction of diminished species such as beavers, these permaculture mavens either know everything about it, or they know someone who does. Through their permaculture design courses at Santa Barbara City College, they are training an intergenerational coalition to speak to the world, an ambition that they say Southern Californians are uniquely positioned to fulfill. They point out that one of every four residents in our region was born in another country, meaning that what happens here resonates globally. As frequent participants in the far-flung permaculture convergences, these two know what's happening in other parts of the world from direct experience. If there's one message that comes through louder than all the others from this dynamic duo, it's this observation about what they've seen in their travels. There are people living elsewhere whose relation to climate change is such that they can't put things off.
Eduardo Gonzales
The Wiz of La Casa de la Raza
Eduardo Gonzalez
The Wiz of La Casa de la Raza
In any long-standing organization, there is a person who holds the keys to all the doors, who knows what's behind those myriad doors, and who is the first person on anyone's contact list to text if they need something. For La Casa de la Raza, that person is Eduardo Gonzales. Known to most as "Eddie," Gonzales has done everything from running the Youth Center, to working security at events, to helping put up the antenna on the roof for KZAA, La Casa's low-wattage radio station. The antenna-raising illustrates Gonzales's varied skill sets. The technical issues, the funding, the construction ​— ​it took a lot organizing and no small amount of talking on Gonzales's part with the people he recalled could help get it done, maybe for free? Maybe for a little bit of cost? Oh, no? Well, do you know someone who might be able to help us?
He took the same tack when the Thomas Fire blanketed Santa Barbara with smoke. Many parents still had to go to work when schools closed, so Gonzales and La Casa's staff reached out to the community for support ​— ​opened the building and provided meals with Foodbank; brought in tutors for math, English, and art; and allowed the kids to play ball in the concert hall ​— ​despite the debris flow and La Casa's serious financial woes.
But if you ask him about his job at La Casa ​— ​he's also a para-educator in the special ed program at Montecito Union ​— ​Gonzales answers: "I'm part of a huge team of people." That's certainly true, as the institution still rents its halls for weddings, parties, concerts, and other special events ​— ​with Eddie Gonzales often being the one locking up when the night is done.
Karen Atlas
Animal Healer
Karen Atlas
Animal Healer
For the past 12 years, Karen Atlas has been helping injured dogs get back on their feet — literally. For example, she recently worked with a 180-pound Saint Bernard who was paralyzed. The dog's owners ignored their veterinarian's recommendation to put her down and instead went to see Atlas. "I referred them to a neurologist down south," she said. "They did decompression surgery, and then we rehabbed her. She is walking and enjoying life."
Atlas earned a master's degree in physical therapy from UC San Francisco and spent more than a decade working with people. But she switched to pooches after adopting an injured dog whose recovery was aided by physical therapy. In 2009, Atlas established HydroPaws with Dr. Dave Dawson in San Roque Pet Hospital. Two and a half years ago, she opened her own rehabilitation center, Atlas Rehabilitation for Canines. Atlas and her team offered their services to search and rescue dogs working in the wake of 2018's mudslide so they could perform better under the grueling conditions.
Although there is a waiting list for appointments, current state laws make it difficult for standalone canine rehab centers to exist. Atlas is working to pass a legislative bill that would "regulate physical therapists and ensure consumer protection so properly trained PT's can work collaboratively with veterinarians without unnecessary barriers," she said. She frequently testifies before the Veterinary Medical Board (VMB) and state legislature. Although the bill was rejected by the VMB, Atlas isn't abandoning the fight.
"Animals deserve our best and we need to advocate for their well-being," said Atlas. My hope is to increase access to animal PT's so more dogs (and horses) can get the care they need." she said. "It's a gift to use my skills to make a profound difference in animals' lives and I want that option to be available to everyone so more pets can live a better quality of life."
Bradley Crable and James McKarrell
The Dynamo Duo for Mental Health
Bradley Crable and James McKarrell
The Dynamo Duo for Mental Health
At first blush, Bradley Crable and James McKarrell seem an odd couple. Crable is outrageous and wildly profane; McKarrell is soft-spoken and prays over his food. But in the past year, the two ​— ​Crable a county mental-health crisis worker and McKarrell a sheriff's deputy ​— ​have teamed up as part of a pilot project to help keep mentally ill people out of county jail and get them the help they need.
As members of the county's first ever co-response unit, Crable and McKarrell have now dealt with 700 people in psychological crisis who might otherwise have wound up behind bars. What makes Crable so effective is his own personal history. At age 15, he began experiencing psychological problems and became become addicted to heroin long enough to have been in rehab 44 times. McKarrell, a sheriff's deputy since 2006, was struck early on by how many calls for service involved the mentally ill. At 63 and 260 pounds, McKarrell could easily rely on physical intimidation, but instead he's focused on the quiet arts of de-escalation. It's all about turning the volume down so that people in crisis can comply without resorting to force. Even more, he said, it's about showing the respect necessary to create trust. Crable and McKarrell agreed, "We have a job where you don't get to be wrong." McKarrell has 15 people with whom he maintains regular after-the-fact contact. He and Crable knock on lots of doors. It's all about being there. "They tell us things they won't tell their own families," he said.
Ultimately, it's about getting people to buy into their own treatment. It's about getting results. "I'm an egomaniac," Crable acknowledged. "I've got to perform. But this job also allows me to feel good about myself."