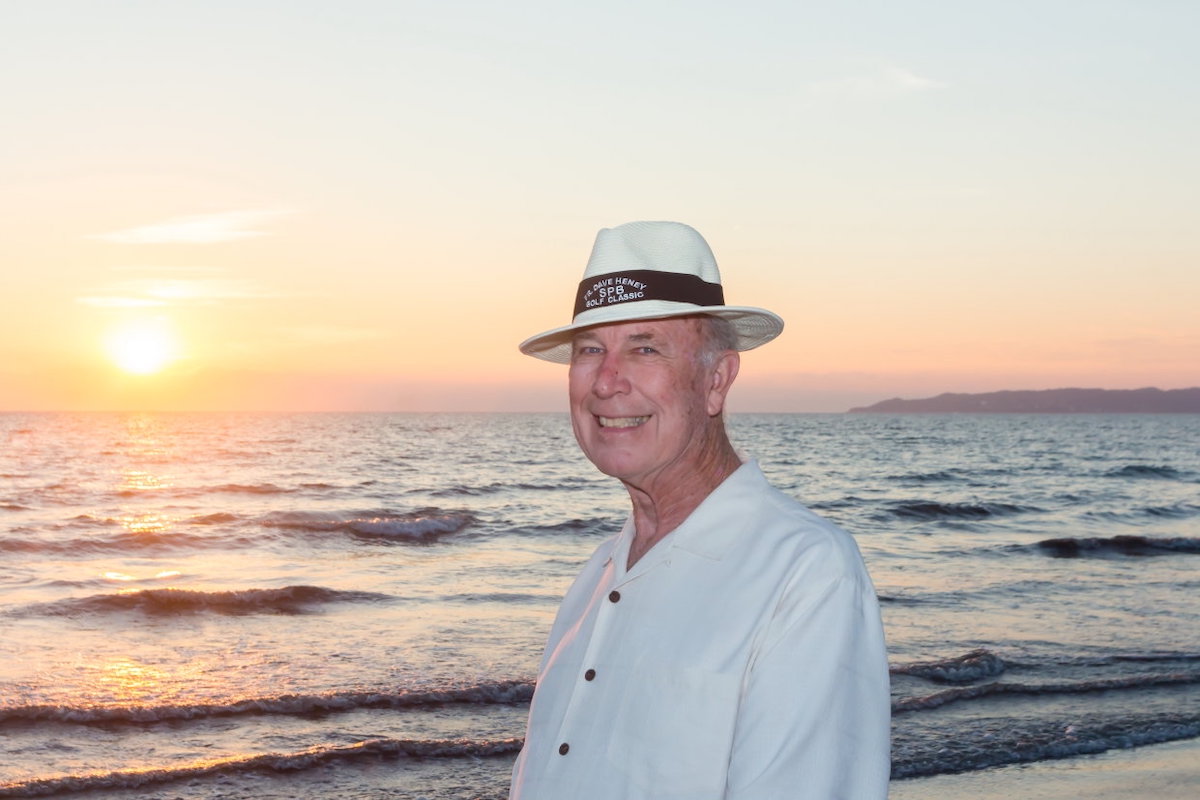 In Memoriam | Bill Dial: 1940-2023
In Memoriam
| Wed Jan 18, 2023 | 10:46am
Bill was my tall friend — at least three inches taller than me when we met 15 years ago. He got shorter and weighed less during the last six months in his battle with leukemia. Up 'til then, he had never been in the hospital nor taken any meds. He stood tall, but never looked down on anyone.
Bill was my retired friend. We did not know each other in our professional lives, nor as wage earners, nor as active parents of young children. Though we talked about kids and grandkids frequently, we shared interests well beyond golf. That meant that walking and driving together was often more fun than trying to get the little white ball in the darned hole. As avid readers of the New York Times, we frequently tried to help each other form educated opinions, criticize political antics, and express chagrin at the state of our nation and the world around us. Bill was a student of history and enjoyed the widest range of subjects from arts to theater to business to travel to sports. We joked about Yale, but he was no snob — especially loving messy hot dogs and loyally following his Cincinnati Reds.
Bill was an attorney, though not my attorney. He practiced in Los Angeles for 37 years before retiring and moving to Santa Barbara in 2008. He volunteered for the Alternatives to Violence Project at Lompoc federal prison, where he introduced the program into the federal prison system in California. He was beloved and valued by the incarcerated individuals he worked with.
Bill was my close friend. He had a wide smile of a grin. For years, it felt like he reserved it for me, but I discovered that he shared his warmth and friendliness with others. Maureen Murdock was the love of his life, so the fact that she and my wife, Lynn, developed their own close friendship enhanced ours, too. The four of us met in person or on Zoom almost every Sunday since the beginning of COVID. Good food, good drink, good times. Shared intimacy of the highest order.
Bill was my classiest friend. His zest for life pushed my wardrobe. I never wore a tux like he did, but I was always a little less sloppily dressed when he showed up with a jaunty cap or a bow tie. He danced and crooned and smiled at every opportunity. I learned to count on him for that, too.
Bill invented the three-inch rule, which I have incorporated into my life to overcome adversity. We occasionally failed to hit a golf ball the way we wanted. When that happened, he would drop his left shoulder an inch, move his hands forward one inch, and move his right foot back one inch. Miraculously, this worked almost every time. As Bill explained it, when things aren't going the way you want, stop repeating what you've been doing. Instead make small adjustments — it's the little things that count.
And so, to honor my friend, Bill, I will always lean a little to the left, extend a helping hand, and do whatever is needed to achieve more balance in my life. I will always look up to Bill. He will be my tall friend, forever.
In memory of Bill Dial, donations can be made to the Santa Barbara Alternatives to Violence Project, P.O. Box 3294, S.B., CA 93130, or www.sbavp.org; and to Cottage Hospital, www.cottagehealth.org, whose nursing staff — all of them, but especially Harmony Dante —  helped Bill and his family so much during the last three weeks of his life.