Housing
Core Spaces Opens Up About CBC & The Sweeps
Chief Operating Officer Chris Richards Discusses Past, Present, and Future in Isla Vista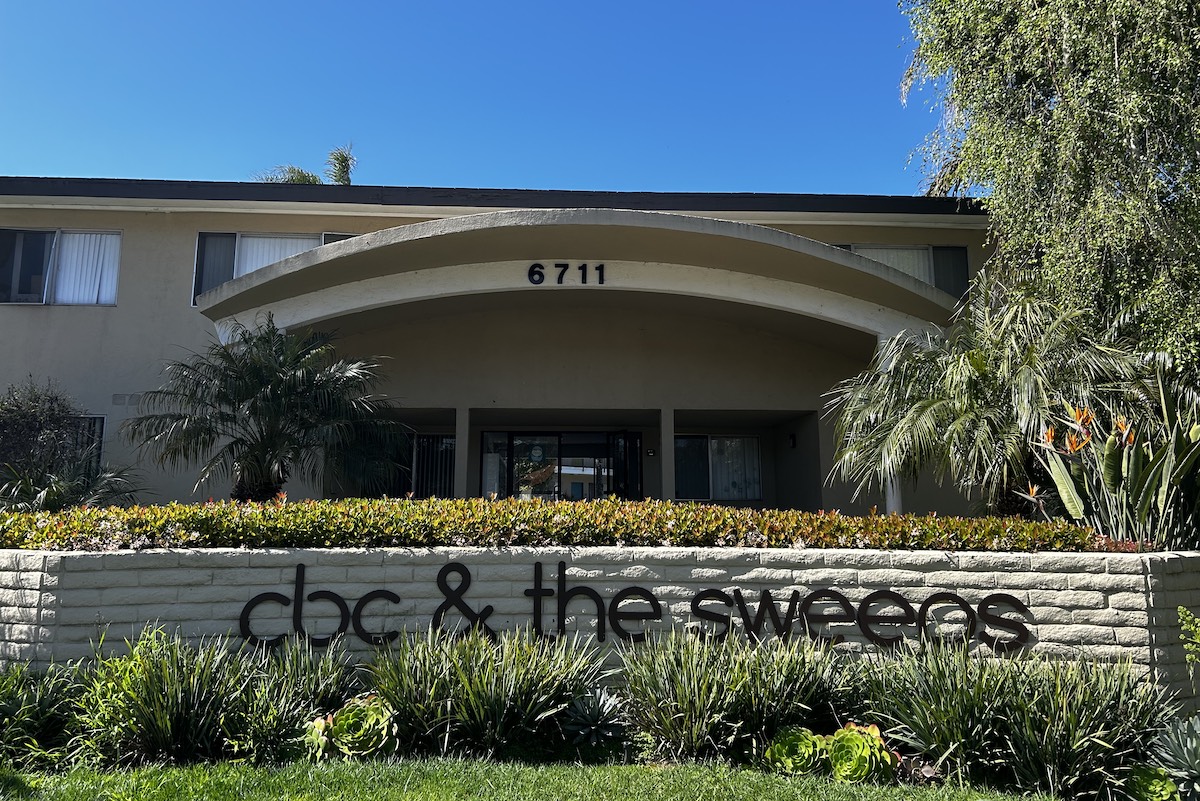 Isla Vista is no foreign territory for Chris Richards. Now the chief of operations for Core Spaces, around 2009, Richards ran the Fontainebleu apartments at the corner of El Colegio closest to UC Santa Barbara. The property underwent cosmetic renovations during her tenure, said Richards. "I will never forget how we would open a door and there'd be an entire room full of linens people had left behind," she said, chuckling at the memory. "One garage in the parking lot was full of old lamps."
At Core Spaces, a developer based in Chicago that is at the epicenter of a struggle against the renoviction of hundreds of tenants in Isla Vista, Richards runs property operations, asset management, and team support across the company's 46 properties in 29 college towns. She said she didn't recall "this level of community involvement," when asked about eviction protests during her two years with the company. Memorably, when Isla Vista's Core Spaces Tenant Association formed last week, they coined a jingle for their new landlord that summed up their unhappiness with Core Spaces: "We hate the poor; we're rotten to the core!"
Formed by three University of Illinois Urbana-Champaign grads — Marc Lifshin, Barry Howard, and Brian Neiswender — after various jobs in construction, student housing, sales, and IT, they launched a company in 2010 to fulfill a dream of "building dope homes," their brief history states. Top-tier schools would be the least impacted if enrollment ever fell, they figured, and they first went into building and selling — up to eight new developments a year, with up to a 50 percent return on properties, the website claims, including its luxury college apartments. According to Richards, the company still owns most of the properties they've built or acquired — with a variety of investment partners — since 2013. "We intend to remain a long-term partner in the Santa Barbara community for years to come," Richards said.
On the Ides of March, Core Spaces paid $91 million for four apartment buildings on six acres in Isla Vista, collectively called CBC & The Sweeps, and the next day served 60-day quit notices on the students, Section 8 residents, families, and children who lived there. Alternatively, tenants had to vacate the premises by the end of their lease period, which the Sweeps has been extending on average by four months.
The mass eviction, however, constituted a "code red" of a housing emergency, said County Supervisor Laura Capps, calling it the largest mass eviction taking place in California. The County of Santa Barbara enacted an emergency ordinance on April 6 in an attempt to buy the tenants time. With a less than 2 percent vacancy rate in South County, the area was in a "humanitarian crisis of homelessness" and a "housing affordability crisis" exacerbated by private equity turning affordable housing into upscale apartments, "pushing low-income tenants out," the ordinance states.
The ordinance would protect tenants to some degree from "evictions, unlawful detainers, or 'renovictions'" by requiring any no-fault eviction to include permits in any notice of termination. Richards said the emergency ordinance didn't change their business model for the Sweeps, stating the ordinance "only affects notices served after the date it was passed."
The 254 apartments are contained in four buildings, each with a separate parking lot. Asked why the work couldn't be staged in one building at a time, Richards said they could get the work done faster — in 12-16 months — the way they had it planned. "Redevelopment from the ground up can take five to seven years on a building of this vintage," she said, adding the Sweeps were built between 1962 and 1967: "Before home computers!"
A general contractor had been selected, she said, and they expected to file for administrative permits to replace major parts of the building, such as the roof, electrical panels, and windows, this week. She observed that the inevitable flat tires from roofing nails were just one example of the incompatibility of residents and construction zones.
The notices tenants have routed to the Independent contain an invitation to return to the apartments once renovations are completed. At other properties Core Spaces has completed, rents at renovated buildings have included added services, such as internet or furniture, Richards said. "Real estate prices are changing on a dime. The rents here will be whatever the market in Isla Vista is at the time when we open the buildings back up," she said.
Richards contended the renoviction process was in keeping with Core Spaces' "Core Values," among which are "Culture before product" and "Residents before everything," according to a poster in the Sweeps' lobby. "We have a responsibility to do more to make sure the success of this project in Isla Vista will last for a long time," said Richards.
They'd done inventory on housing in the market, Richards said, and could help with letters of recommendations if tenants asked, adding that they had bilingual staff members. And as a mom, she said she was empathetic to the families whose children were likely to face a new school because they were being evicted from the Sweeps.
"Please," she said, "we don't hate the poor."