Adaptive Items for Independent Living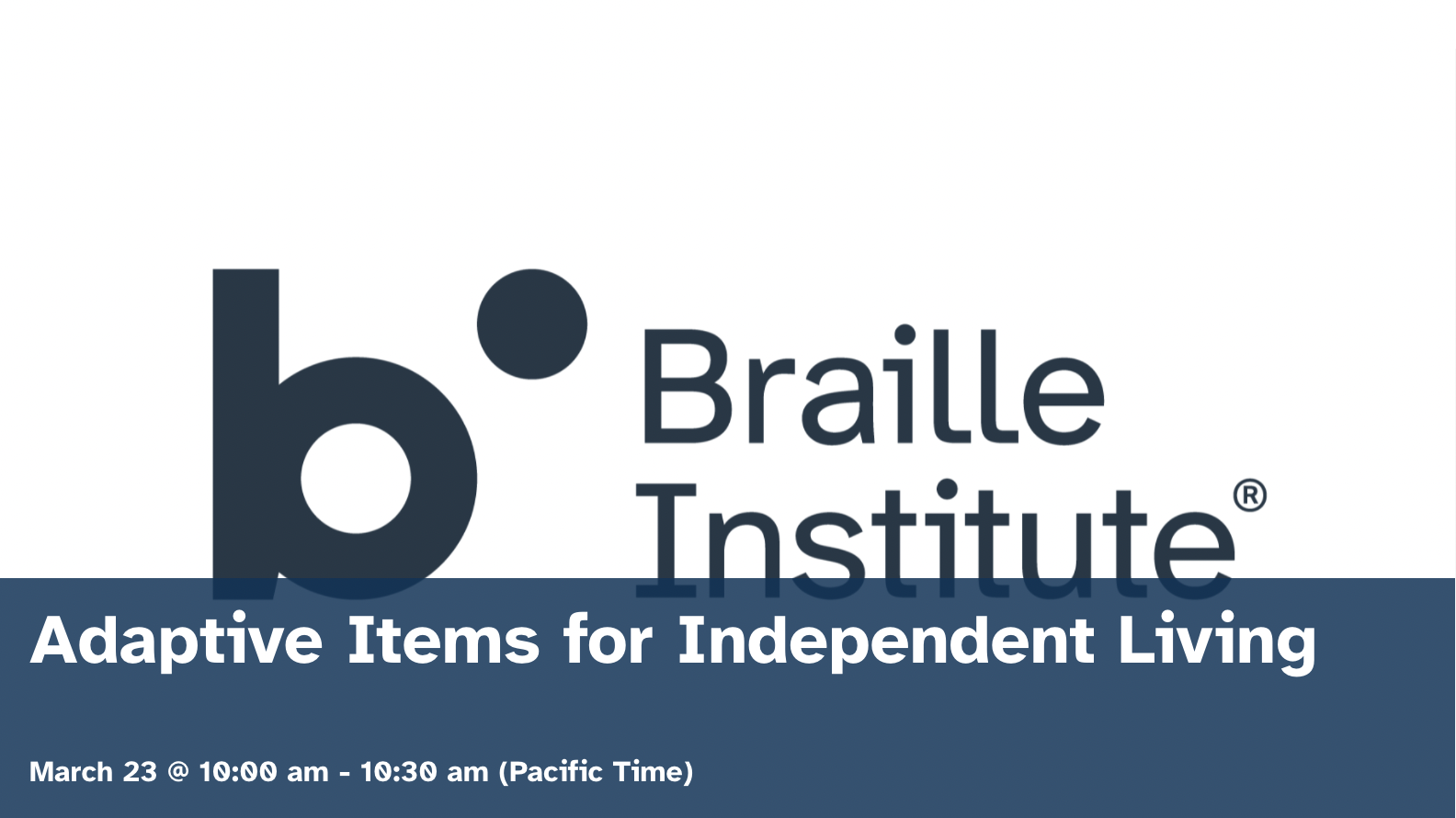 Class/Workshop
Webinar
Webinar
**Events may have been canceled or postponed. Please contact the venue to confirm the event.
Date & Time
Wed, Mar 23 10:00 AM - 11:30 AM
Adaptive Items for Independent Living
Mar 23 10.00 – 11.30am
A lively overview of some helpful adaptive and mainstream items available for use to support Independent Living Skills (ILS). Join our ILS instructors for this workshop as they share not only how to utilize these items but where to find them!
Hosted by: Los Angeles Center