ASAP Cats "Beat the Heat" Spay/Neuter Clinic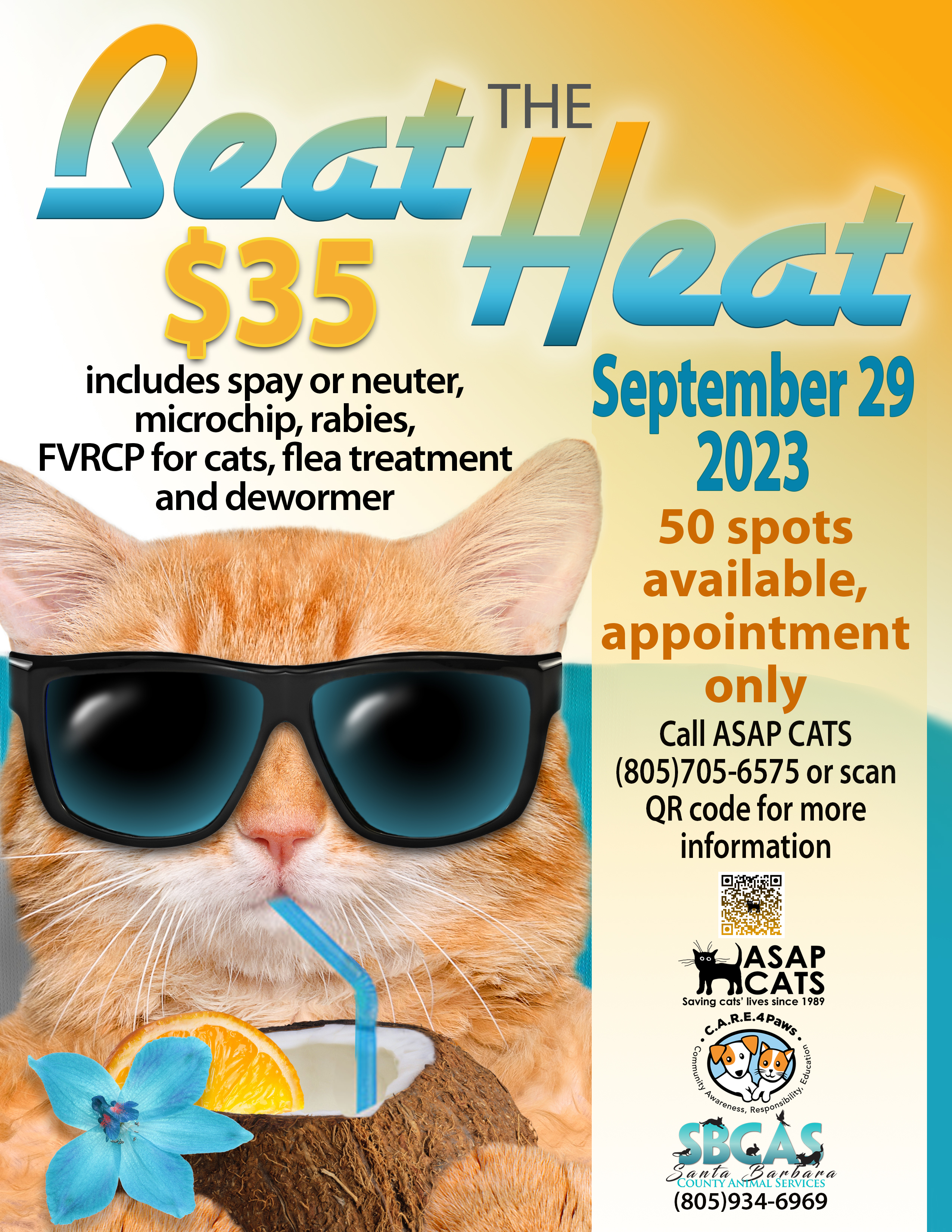 Animals
Best Bet
Community
ASAP Cats-Animal Shelter Assistance Program
**Events may have been canceled or postponed. Please contact the venue to confirm the event.
Date & Time
Venue (website)
ASAP Cats-Animal Shelter Assistance Program
ASAP Cats is proudly partnering with Santa Barbara County Animal Services (SBCAS) and C.A.R.E.4PAWS to host a joint spay/neuter event. Taking place at the ASAP Cats shelter on September 29th , the local shelters are teaming up to provide an affordable, lifesaving opportunity for the feline-loving community and their cats.
With increasing numbers of stray intakes and an overpopulation of cats in Santa Barbara neighborhoods, providing affordable options for cat care is paramount to the local shelters' missions. For a flat rate of $35, this clinic includes: spay/neuter, microchipping, rabies treatment, FVRCP, flea treatment, and deworming. This clinic aims to serve all local cats who need assistance and to prevent more kittens from growing up in shelters, with the goal of helping the Santa Barbara community and all its cats.
The event has limited spaces (only available by appointment), so please contact ASAP Cats at (805) 705-6575 or fill out our form to reserve a space. You can also contact SBCAS at (805) 934-6969 for more information.