Bachata Partner Dance Class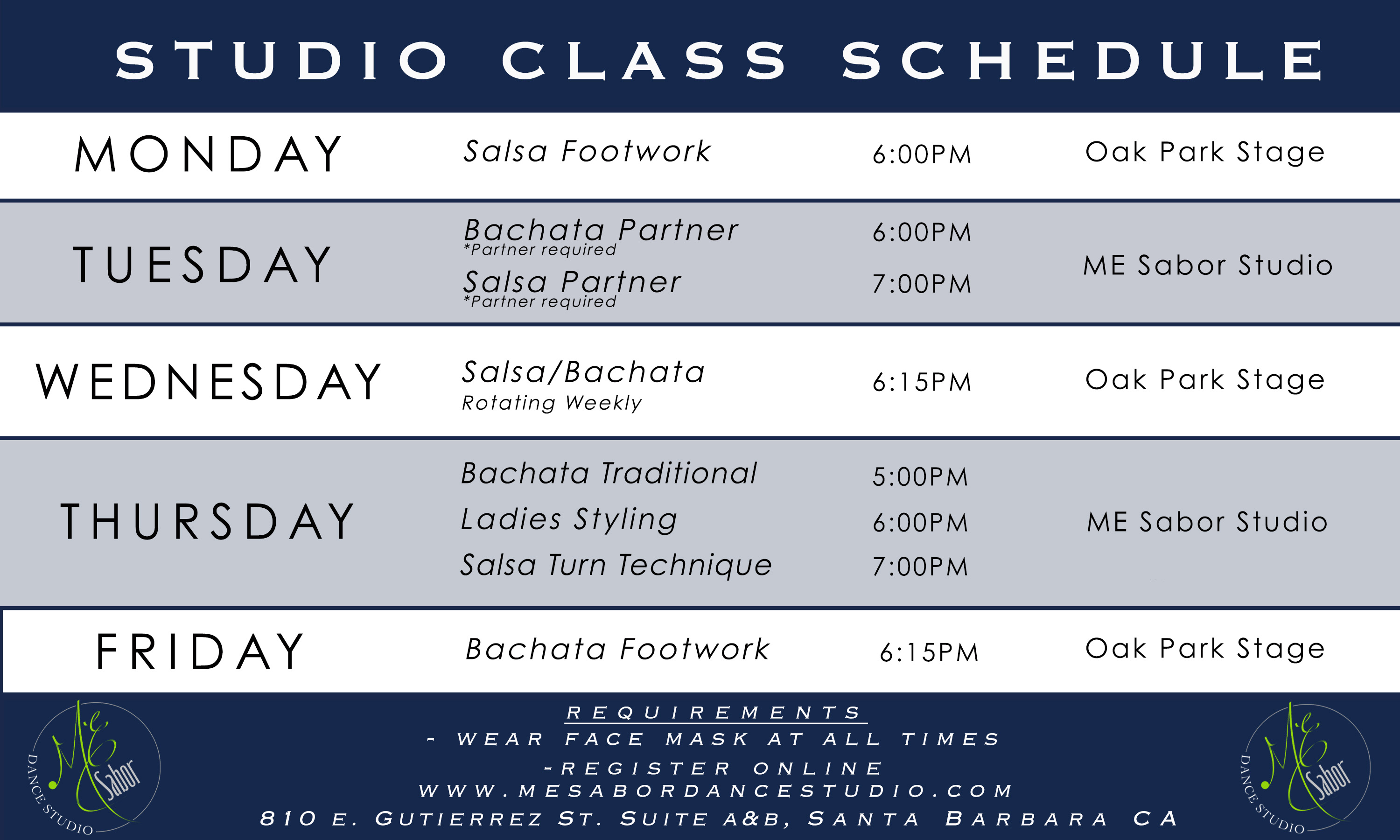 Arts
Class/Workshop
Dance
Fitness
Health & Wellness
Music
ME Sabor Dance Studio
**Events may have been canceled or postponed. Please contact the venue to confirm the event.
Date & Time
Tue, May 11 6:00 PM - 7:00 PM
Tue, May 18 6:00 PM - 7:00 PM
Tue, May 25 6:00 PM - 7:00 PM
Tue, Jun 01 6:00 PM - 7:00 PM
Tue, Jun 08 6:00 PM - 7:00 PM
Address (map)
810 E Gutierrez St Unit A&B
Join us every Tuesday 6:00pm-7:00pm for a fun Bachata Couples dance class. Class will begin with a fun footwork as a warm up and start a fun pattern for you to learn. If you are looking to learn how to dance we have a fun intro/beginner bachata class on one side and if you are looking to challenge your self with a more advance dance moves on another side. All ages and levels are welcome and we look forward to welcoming you to our dance floor. All safety measures will be in place.
Requirements: You must register in advance and reserve your spot by RSVP on our page. Masks must be worn during the entire class.