Carpinteria Schools Job Fair Friday, August 12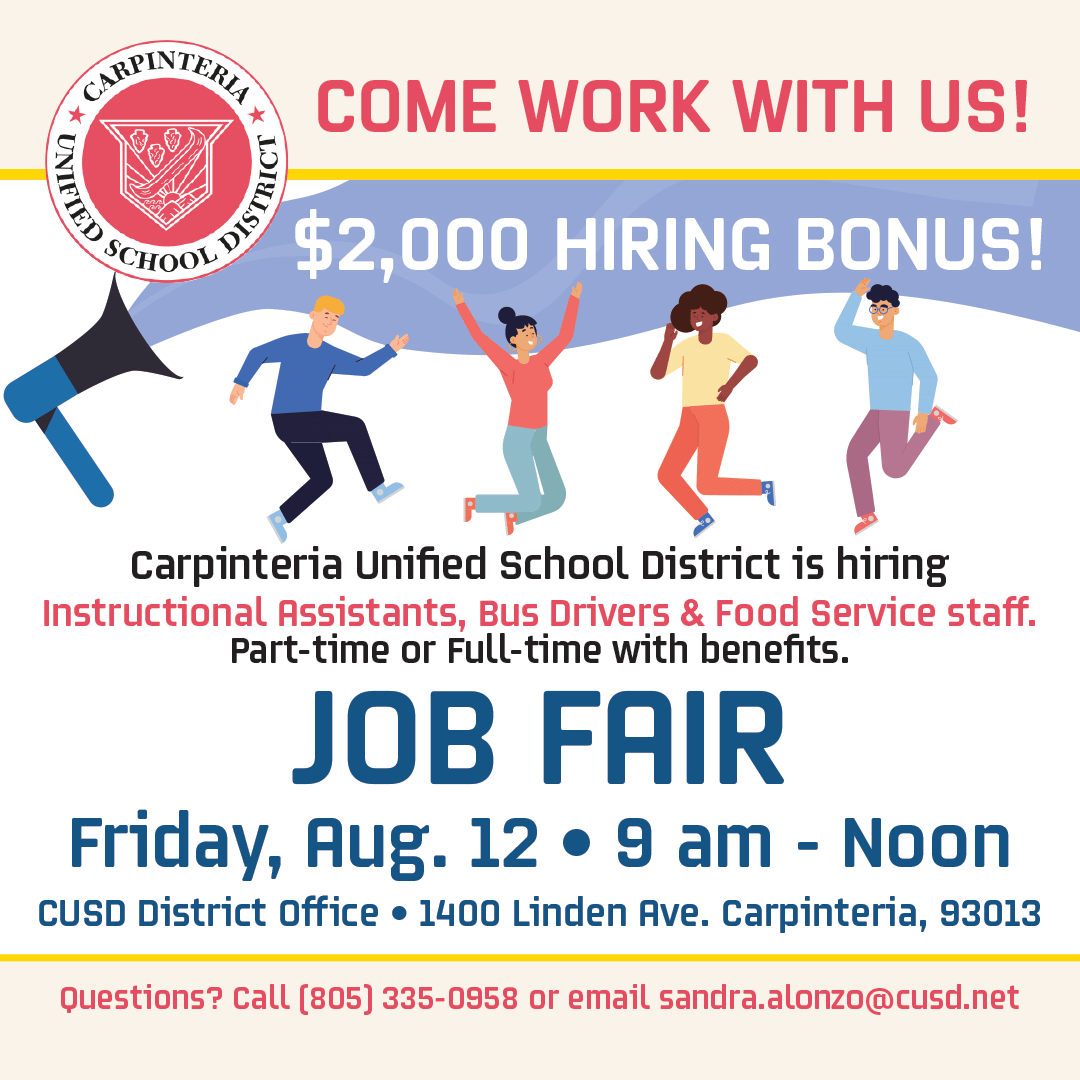 **Events may have been canceled or postponed. Please contact the venue to confirm the event.
Date & Time
Fri, Aug 12 9:00 AM - 12:00 PM
Carpinteria Unified School District will host a Job Fair on Friday, August 12 from 9 a.m. to noon at the District Office, 1400 Linden Avenue.
A variety of position available: Instructional Assistants, Bus Drivers, Food Service Employees, Custodians.
Apply in person at the Job Fair and start the employment process on the same day.
Qualified New Employees will Receive at $2,000 Hiring Bonus.
Rewarding Positions Helping to Educate Children and Operate Our Public Schools in Carpinteria.