CEC Webinar: Beat the Heat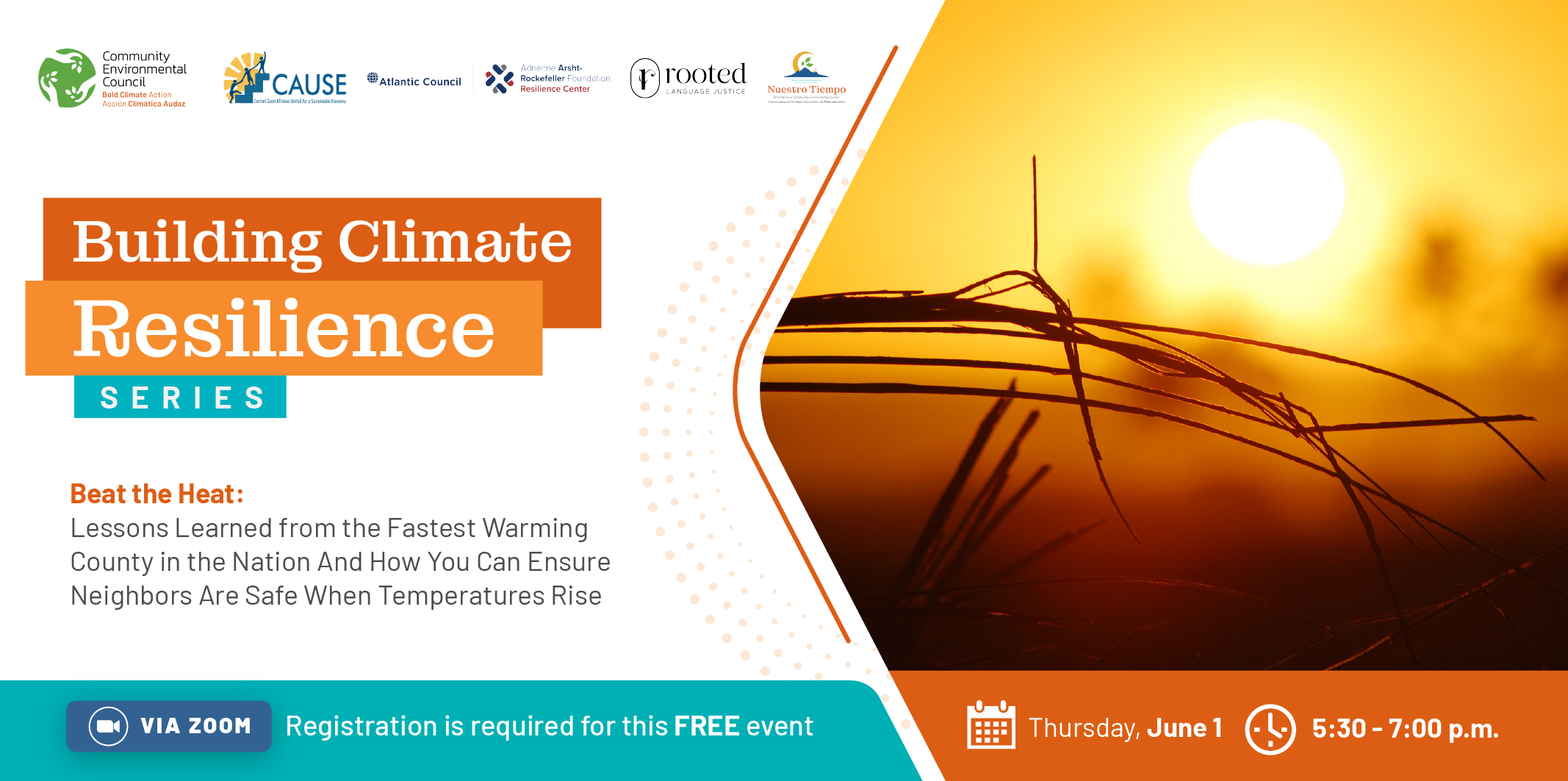 Best Bet
Talk/Discussion/Panel/Q&A
Online/Virtual/Zoom
**Events may have been canceled or postponed. Please contact the venue to confirm the event.
Date & Time
Thu, Jun 01 5:30 PM - 7:00 PM
Did you know Ventura County is warming faster than almost anywhere else in the United States? Hear how this impacts those on the frontlines of heat, and what we're learning from local to national experts about what we can do as cities and individuals to address this urgent issue. You'll learn how all of us can help mobilize resources to protect those most at risk—from farm workers to youth. We will also share broader solutions in the works aimed at knitting together a tighter social fabric, such as neighborhood-based resource centers where community members can get the help they need when extreme heat hits. Presented in English with Spanish interpretation in collaboration with the Atlantic Council and CAUSE. 
By joining this webinar, you agree to receive communications from the host organization and agree to the meeting being recorded and posted online. Register now: https://us02web.zoom.us/webinar/register/6916783096815/WN_N-z7kUkASN-Bd-lcBjifPw