Ceramic Wall Hanging Mother's Day Workshop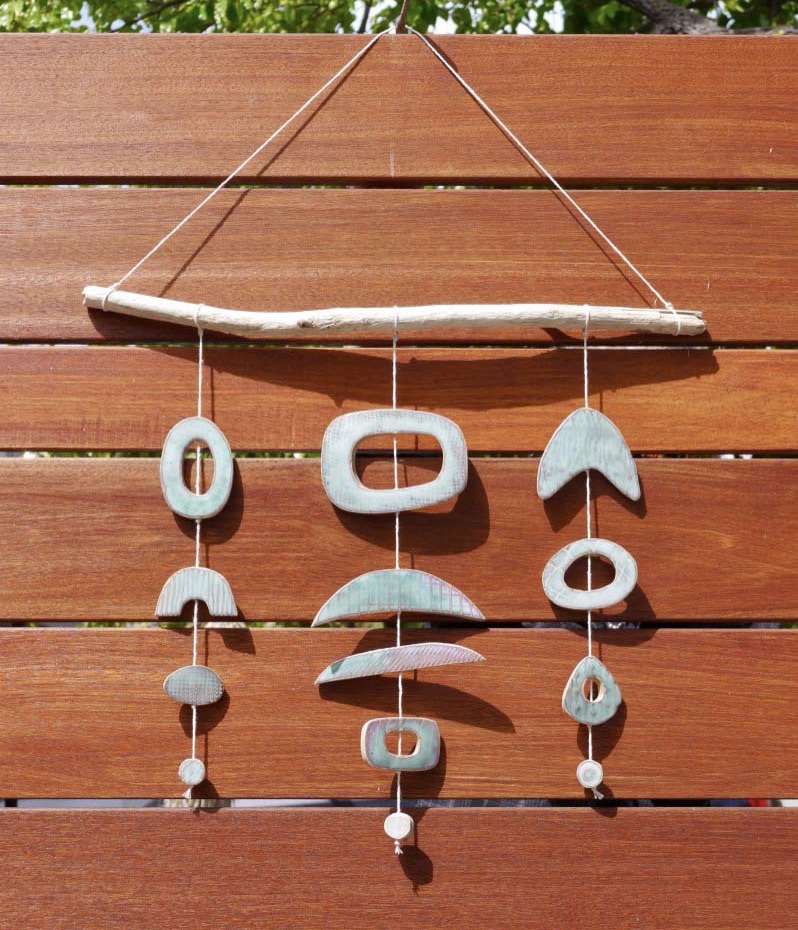 Arts: Performing/Visual
Class/Workshop
Clay Studio
**Events may have been canceled or postponed. Please contact the venue to confirm the event.
Date & Time
Sun, May 09 10:00 AM - 12:30 PM
Date: Sunday, May 9
Time: 10am–12:30pm
Levels: All levels and ages welcome
Price:  $180 per table (6 tables are available – each table seats up to 6). Each table will create one wall hanging together. Price includes instruction, materials, clay, glazing and firing.
Teacher: Juliette Fish
Description: Families will gather together under our mature oak tree and work collaboratively to create a beautiful wall hanging utilizing a variety of organic shapes to which textures will be applied. The glazed, textured shapes will hang from the driftwood with string. After the workshop, the Clay Studio team will glaze and fire your pieces, which will be ready to pick up about two weeks after the workshop. Families will then continue to work together at home to arrange, string and hang your ceramic pieces from your driftwood (instruction on arranging and hanging the pieces will be provided during the workshop).
Either before or after the workshop we encourage families to take a beach walk and gather driftwood stick to incorporate into your wall hanging (approximately 20-22 inches long).  For families who cannot do this, a limited number of driftwood pieces will be available at the studio.
About the Instructor: Juliette is an experienced and enthusiastic ceramic artist who utilizes hand building techniques to create a wide variety of work with a focus on texture and form.  She has worked in clay for over 10 years and has shown and sold her work in a number of venues.  She has also been avidly developing and testing glazes for the last five years. She has worked in a wide variety of other artistic media including painting, textiles, screen printing and soft sculpture.  Juliette was a frequent contributor to a national crafts magazine for which she designed many published projects. Juliette discovered at a young age that designing and making things is what brings her endless satisfaction and joy!