Digital Concert: IN PERFORMANCE by NAMBA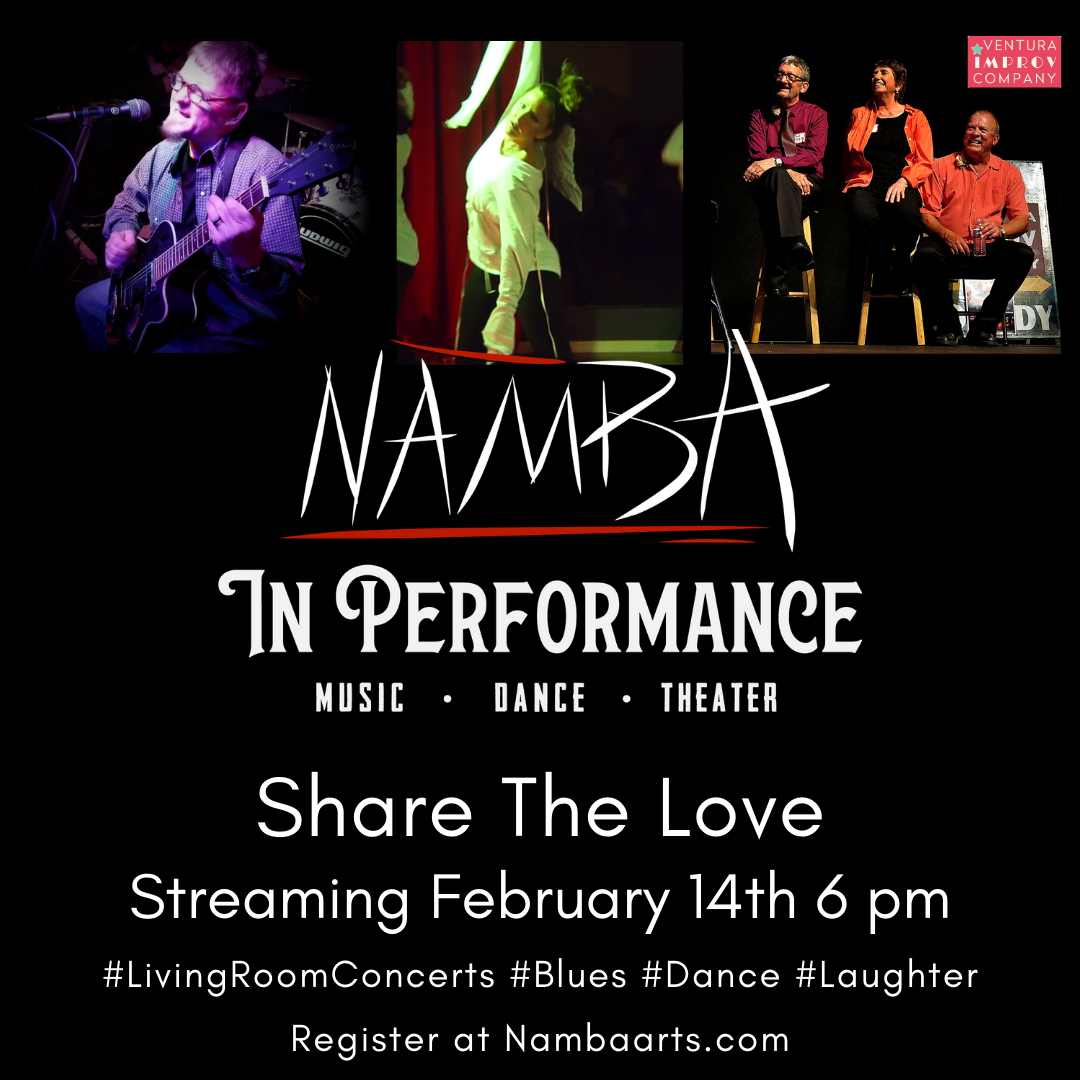 Dance
Live Stream Event
Music
Online
Performance
Performing Arts
Theater
Online
**Events may have been canceled or postponed. Please contact the venue to confirm the event.
Date & Time
Sun, Feb 14 6:00 PM - 7:00 PM
Sun, Feb 28 6:00 AM - 7:00 AM
NAMBA 'IN PERFORMANCE' SERIES PRESENTS SHARE THE LOVE Two Evenings of Music, Dance and Theater February 14 and February 28 at 6:00pm
NAMBA wants to 'Share The Love' this February with a digital concert series of music, dance and theater. The 'IN PERFORMANCE' streaming series kick-starts the return of Namba's thriving arts community. Doc Ventura hosts an evening where 'the music flows smartly, the vibe is unique, and the showmanship superb'.  Doc will be joined by Cathy Butter of Aloft Dance Theatre and Gary Best of Ventura Improv to bring music, dance movement and laughter into your living room.
The February 14th show features music by Olivia Willhite and Mark McKinney, choreographic work by Pamela Pilkenton, Megan and Shane Tice, and improv comedy scenes featuring Tom Mueller, Katherine Kasmir, Monique Rosario,  Amy Nash and more!
Shows are FREE OF CHARGE but registration is required (and donations are appreciated). Registration and more information can be found at our website:
NAMBAARTS.COM