Free Monthly Garden Talk – Supporting Pollinators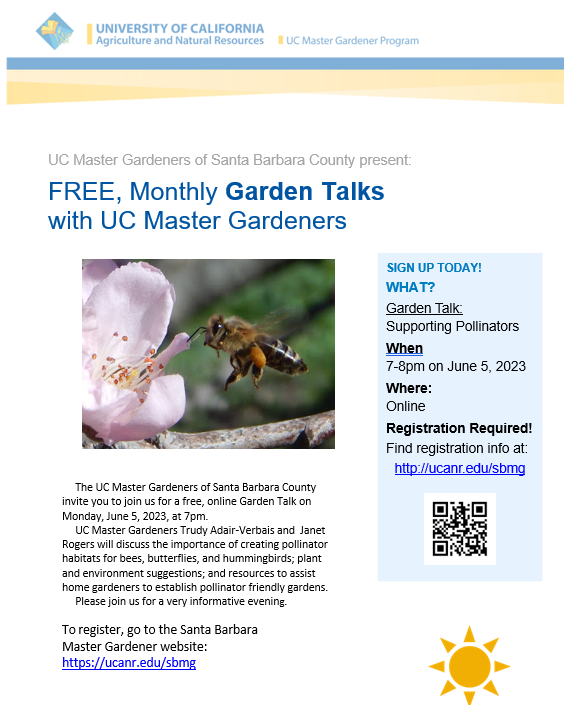 Best Bet
Class/Workshop
Environment/Climate
Talk/Discussion/Panel/Q&A
Online/Virtual/Zoom
**Events may have been canceled or postponed. Please contact the venue to confirm the event.
Date & Time
Mon, Jun 05 7:00 PM - 8:00 PM
Address (map)
5142 Hollister Ave, #213, Santa Barbara, CA 93111
The UC Master Gardeners of Santa Barbara County invite you to join us for a free, online Garden Talk on Monday, June 5, 2023, at 7pm.  UC Master Gardeners Trudy Adair-Verbais and  Janet Rogers will discuss the importance of creating pollinator habitats for bees, butterflies, and hummingbirds; plant and environment suggestions; and resources to assist home gardeners to establish pollinator friendly gardens.
Please join us for a very informative evening.
To register, go to the Santa Barbara Master Gardener website:  https://ucanr.edu/sbmg