Ground Breaking Event for Carpinteria Skatepark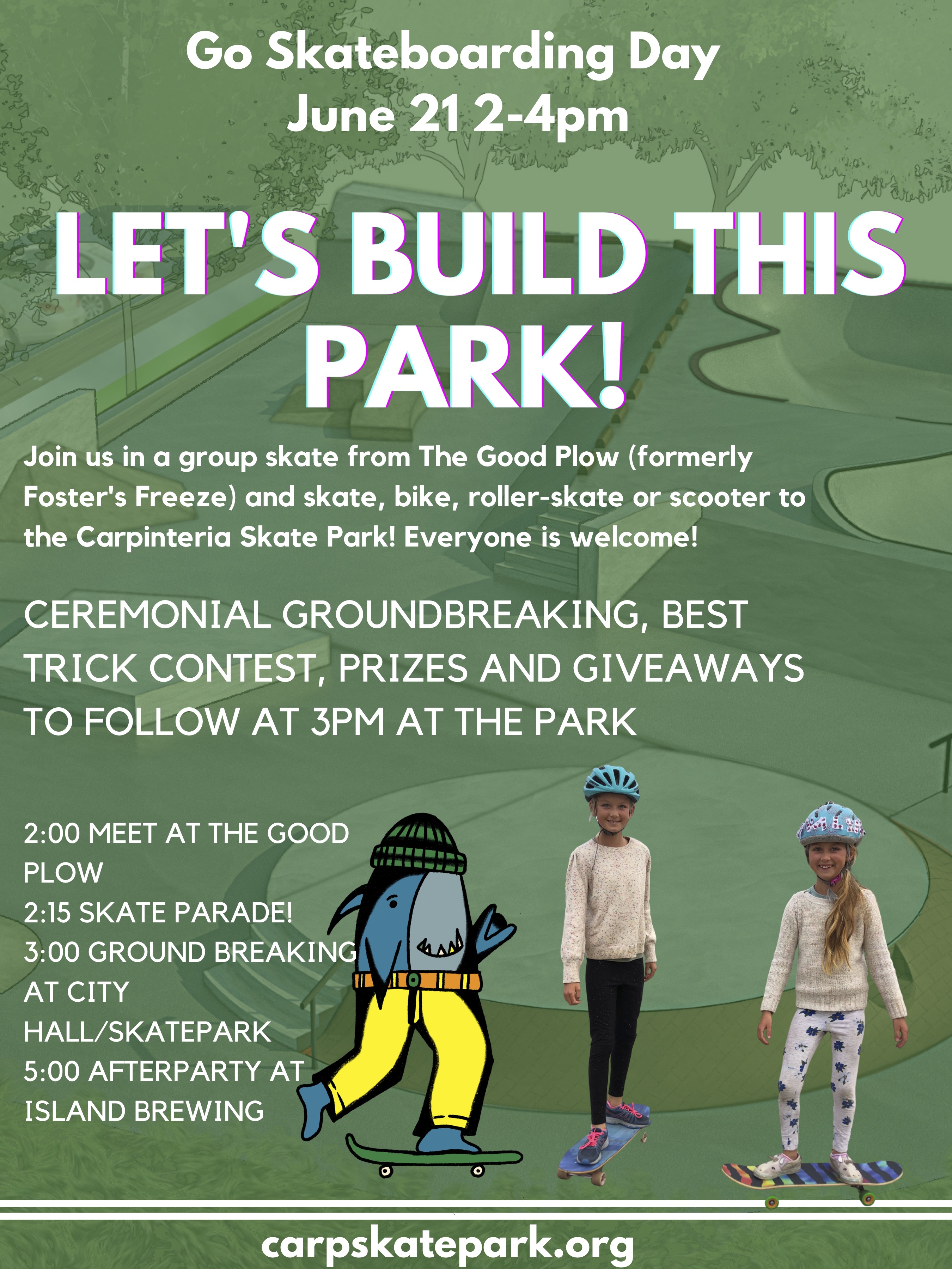 Best Bet
Community
Food & Drink
Good Plow Restaurant
**Events may have been canceled or postponed. Please contact the venue to confirm the event.
Date & Time
Mon, Jun 21 2:00 PM - 4:00 PM
Address (map)
5205 Carpinteria Avenue, Carpinteria, CA, 93013
The Carpinteria Skate Foundation is ready to ride and says the time is now to "Build that Park!" To get there, the foundation has turned to the community to raise the final funding to transform a long-simmering vision into one of the finest skateparks on the West Coast.
On Monday, June 21, "National Skate Day," join Carpinteria Skate Foundation on a ride down Carpinteria Avenue to the future site of Carpinteria Skatepark for a kickoff celebration meant to galvanize supporters who will focus on making 2021 the year the skatepark gets built. In appropriate fashion, the group will meet at The Good Plow restaurant, 5205 Carpinteria Avenue at 2:00pm, and skate to Carpinteria City Hall, 5775 Carpinteria Avenue, adjacent to the site of the future skatepark.
Designed by Dreamland Skateparks, the Carpinteria Skatepark will include elements for all ages and abilities. Beginners can pop their first ollie, and Olympic level athletes can shred the legit bowls and rails. The unique park will be built to inspire creativity and provide a healthy outlet for all ages in an inclusive sport. A skate-able stage, picnic tables and public amenities also make the future skatepark an ideal meeting place for community events, competitions and concerts.
For more information please visit www.carpskatepark.org.