IHC Event: Personal Papers of Luis J. Rodríguez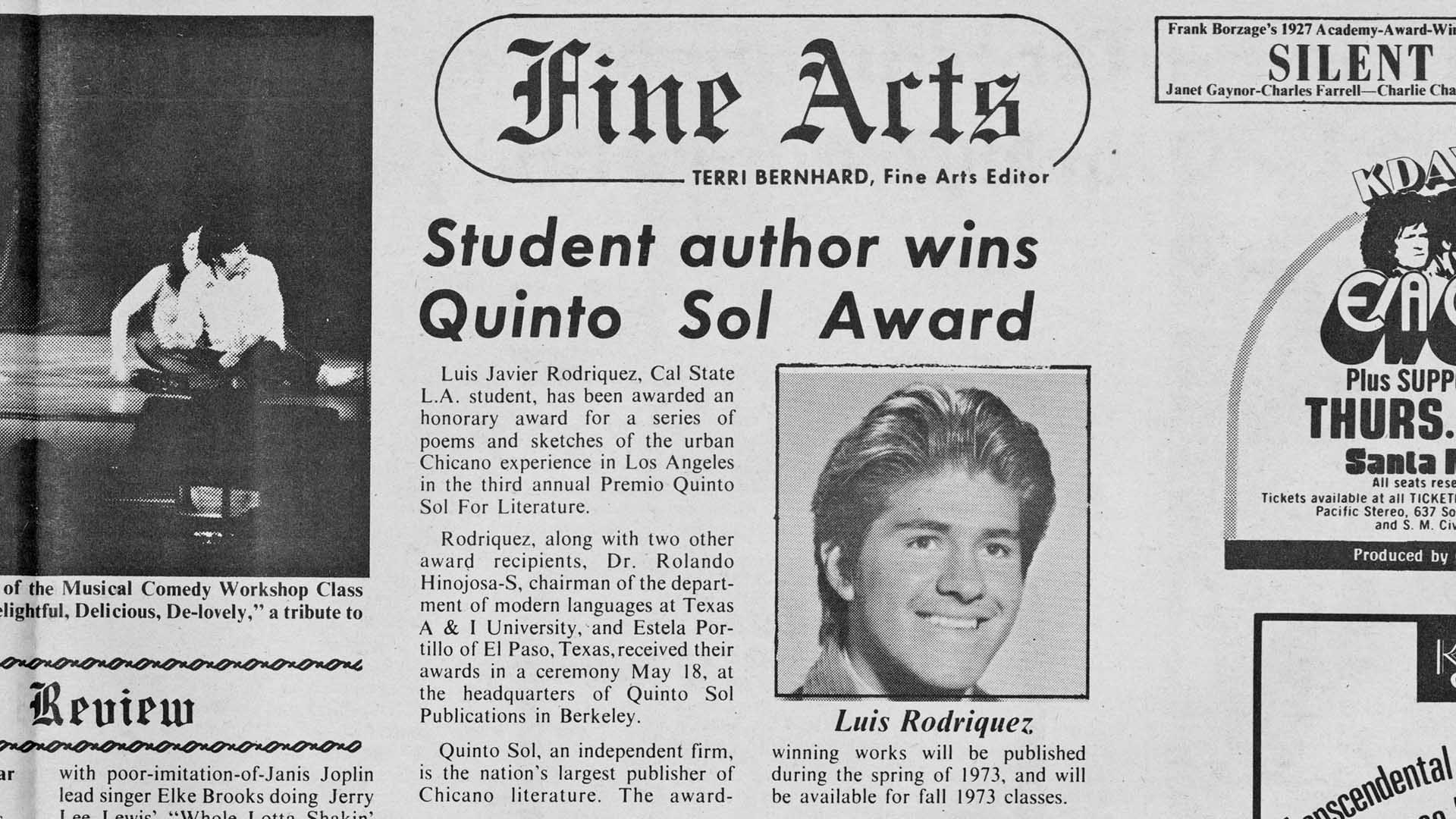 Best Bet
McCune Conference Room
**Events may have been canceled or postponed. Please contact the venue to confirm the event.
Date & Time
Tue, May 30 4:00 PM - 6:00 PM
Luis J. Rodríguez is an award-winning author and activist whose memoir about life in a gang, Always Running, is as popular as ever in 2023, its 30th anniversary. The UCSB Library Special Research Collections recently acquired Rodríguez's personal papers, giving scholars and students an opportunity to see the personal and social context behind Always Running and Rodríguez's other prose, poetry, and non-fiction, as well as his involvement in gubernatorial races, revolutionary organizations, and the prisoners' rights movement. In this talk, Jo Metcalf will discuss her use of the archive as she and co-editor Ben Olguín (UCSB) create an anthology of the life and works of Rodríguez. Engaging with this collection of letters, manuscripts, contracts, newspapers, and photos exposes both the excitement and frustration that archives often hold. Ben Olguín will introduce the talk, which will be followed by a reception.
Josephine Metcalf is a Senior Lecturer in American Studies at the University of Hull, UK and an IHC Visiting Scholar. She is the co-founder and co-director of the Cultures of Incarceration Centre and Programme Director for the MA in Incarceration Cultures. Her research focuses on the representation of prisons and street gangs in literature and other pop-culture forms, and the ways these have been received by audiences.
Cosponsored by the Interdisciplinary Humanities Center and the UCSB Library Special Research Collections
Image: Luis J. Rodríguez papers (CEMA 204), Special Research Collections, UCSB Library
Free to attend; visit the IHC event page for more information.