In-Person: M.O.B. Jazz Quintet at SOHO Restaurant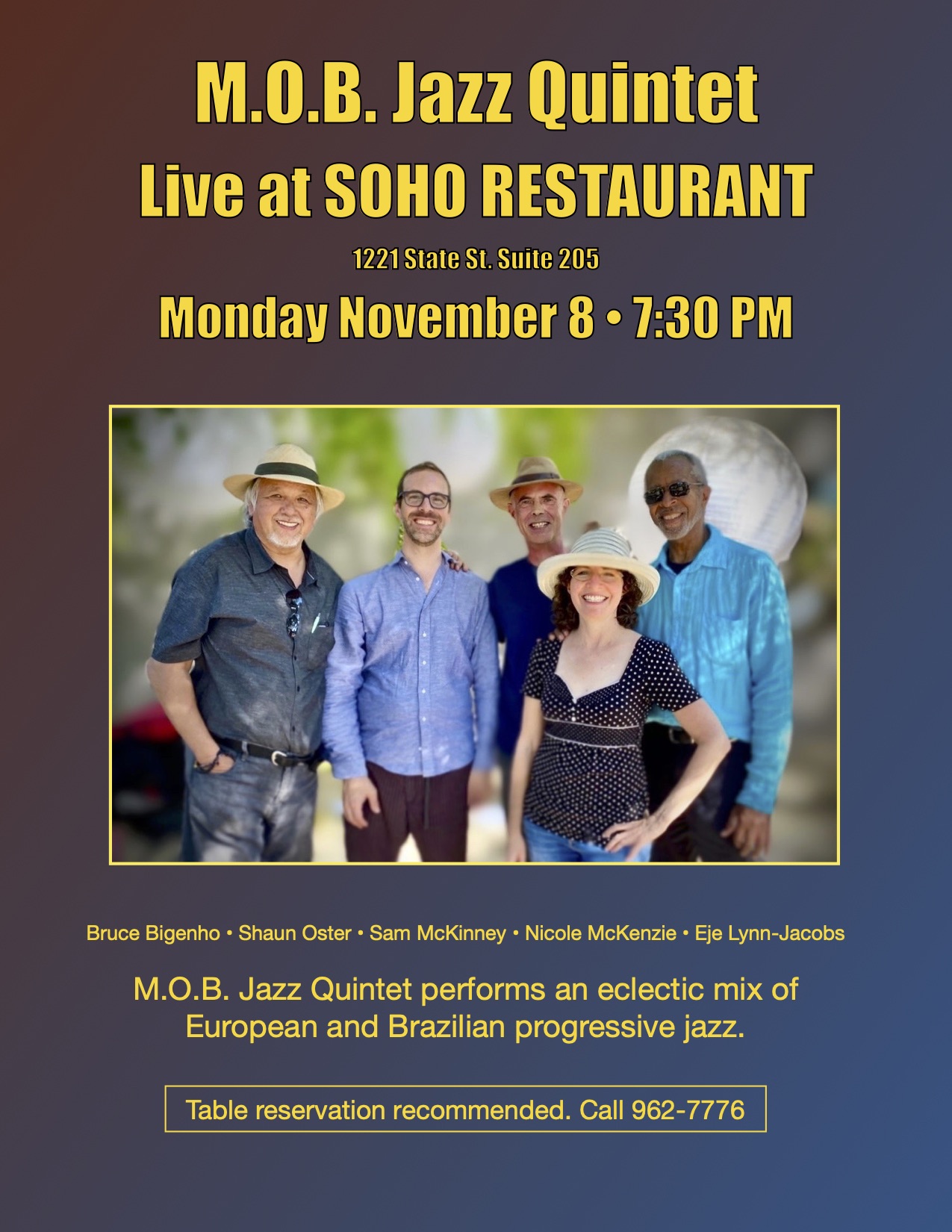 Best Bet
Music - Jazz
Performance
SOhO Restaurant & Music Club
**Events may have been canceled or postponed. Please contact the venue to confirm the event.
Date & Time
Mon, Nov 08 7:30 PM - 12:00 AM
Venue (website)
SOhO Restaurant & Music Club
M.O.B. Jazz Quintet's debut performance at the SOHO Restaurant.
M.O.B. performs an eclectic mix of European/Brazilian & "ECM" progressive jazz.
Members include Bruce Bigenho (kbd), Sam McKinney (bs), Eje Lynn-Jacobs (voc/perc), Nicole McKenzie (violin), Shaun Oster (drums).
Table reservations recommended.,