Isla Vista Summer Concert Concert Series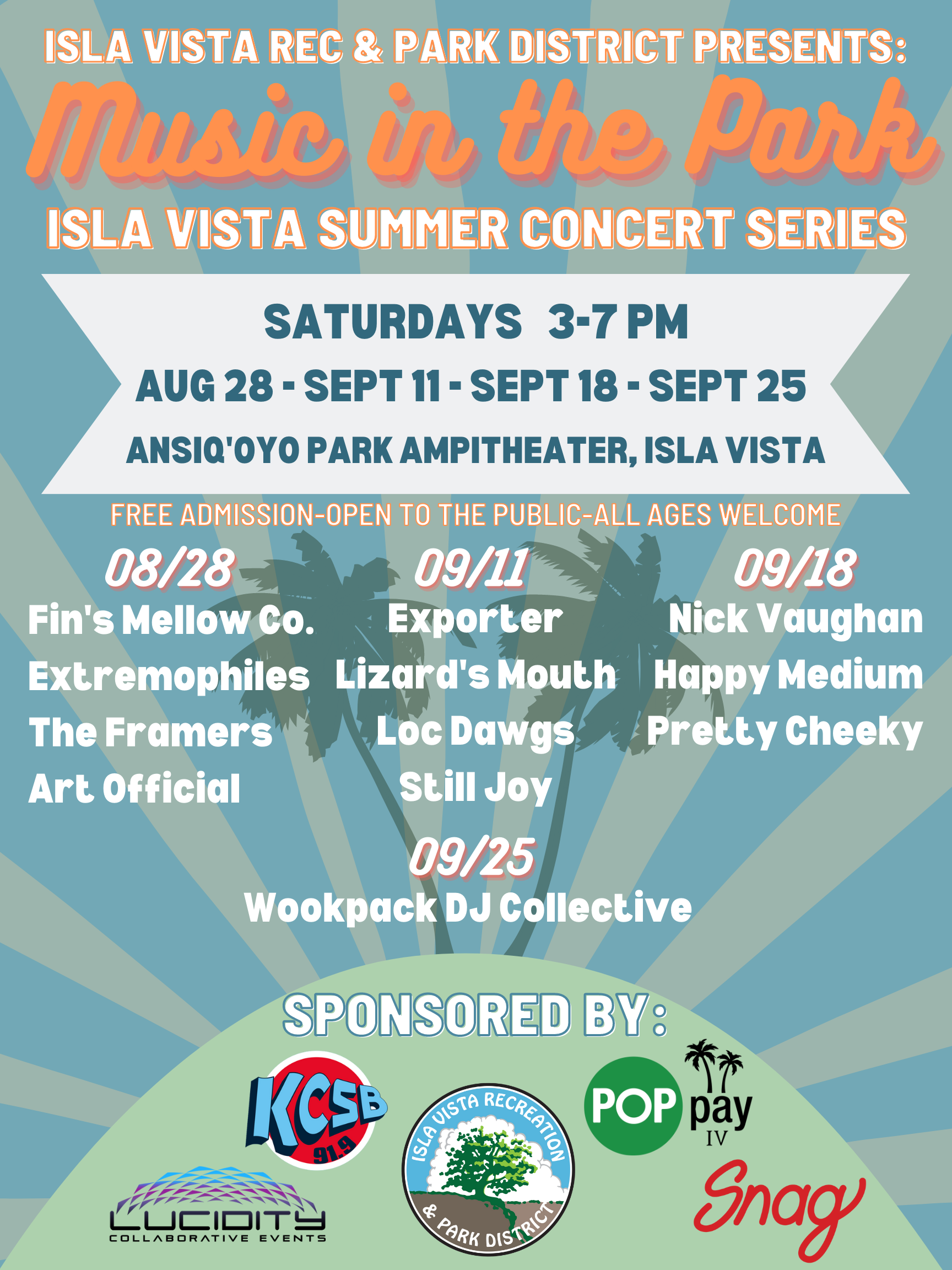 Concert
Music
Anisq'Oyo Park Amphitheater
**Events may have been canceled or postponed. Please contact the venue to confirm the event.
Date & Time
Sat, Aug 28 3:00 PM - 7:00 PM
Sat, Sep 11 3:00 PM - 7:00 PM
Sat, Sep 18 3:00 PM - 7:00 PM
Sat, Sep 25 3:00 PM - 7:00 PM
Venue (website)
Anisq'Oyo Park Amphitheater
Isla Vista Recreation & Park District (IVRPD) is excited to announce the kick-off of a summer Saturday outdoor concert series beginning Saturday, August 28th through Saturday, September 25th at the newly rehabilitated Anisq'Oyo' Park outdoor amphitheater is located in downtown Isla Vista. Showcasing different musical genres and local bands each week, the concert series is free and open to all members of the public of all ages.
Event entry will be limited to 950 Embarcadero Del Mar across from Keg N Bottle. Guests are welcome to bring outside food and beverage, however, no glass containers. Alcohol is not permitted. IVRPD is monitoring the COVID-19 situation closely and the new Delta variant. IVRPD will continue to provide updates as applicable to ensure this event remains safe for all and is held in accordance with local health guidelines. Please refer to the FAQ page on www.ivparks.org for additional safety and event information.