Los Olivos Olde Fashioned Christmas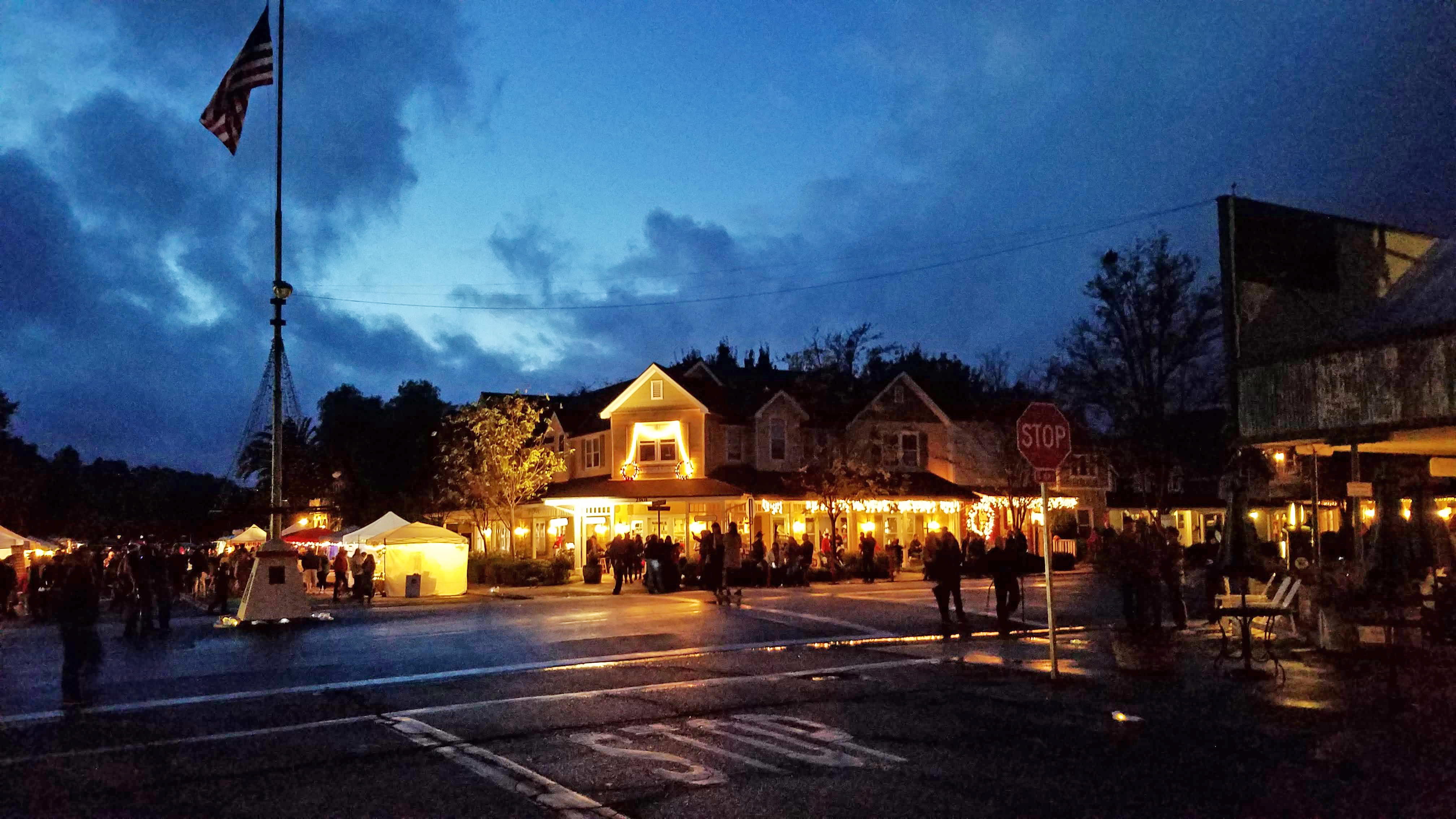 'Tis the Season
Los Olivos
**Events may have been canceled or postponed. Please contact the venue to confirm the event.
Date & Time
Sat, Dec 07 12:00 PM - 7:00 PM
Los Olivos invites you to start the holiday season by experiencing the warm and friendly small-town fun of an Olde Fashioned Christmas.
A fun-filled day of festive activities has been planned to celebrate Christmas in Los Olivos. Created for the entire family, there will be train rides, a petting zoo and more for the kids plus an abundance of Christmas shopping opportunities for the adults.
And don't miss all of the business open houses throughout downtown: restaurants, shops and tasting rooms!
* 12:00 pm – Holiday Market – artisan goods and gifts
* 12:00 pm – New! Snow Zone at Liquid Farm and Stolpman Vineyards
* 1:00 pm – Summerset Farm Christmas Train
The train leaves from near the flagpole. $5 per child per ride, one parent may ride for free with their group of children.
* 1:00 pm – Live Music by Bear Redell at Zinke Wine Co.
* 2:00 pm – Live Music at Community Craft + hot dogs and tacos
* 2:00  pm – Holiday Petting Zoo near the main park by the flagpole
* 3:30 pm – Carolers, free holiday treats near the old Grange, roasted walnuts at Evan's Ranch Wines, popcorn at Jedlicka's Saddlery
* 4:00 pm – Gingerbread Wonderland at St. Mark's-in-the-Valley Episcopal Church
* 4:00 pm – Santa Claus in St. Mark's Parlor – Bring your camera for a special photo!
* 5:30 pm – Santa Ynez Valley Jazz Band at the flagpole
* 6:00 pm – Lighting of the Christmas Tree at the flagpole
Open Houses throughout town all day, until 7pm!