Nature Connection Walk on the Bluffs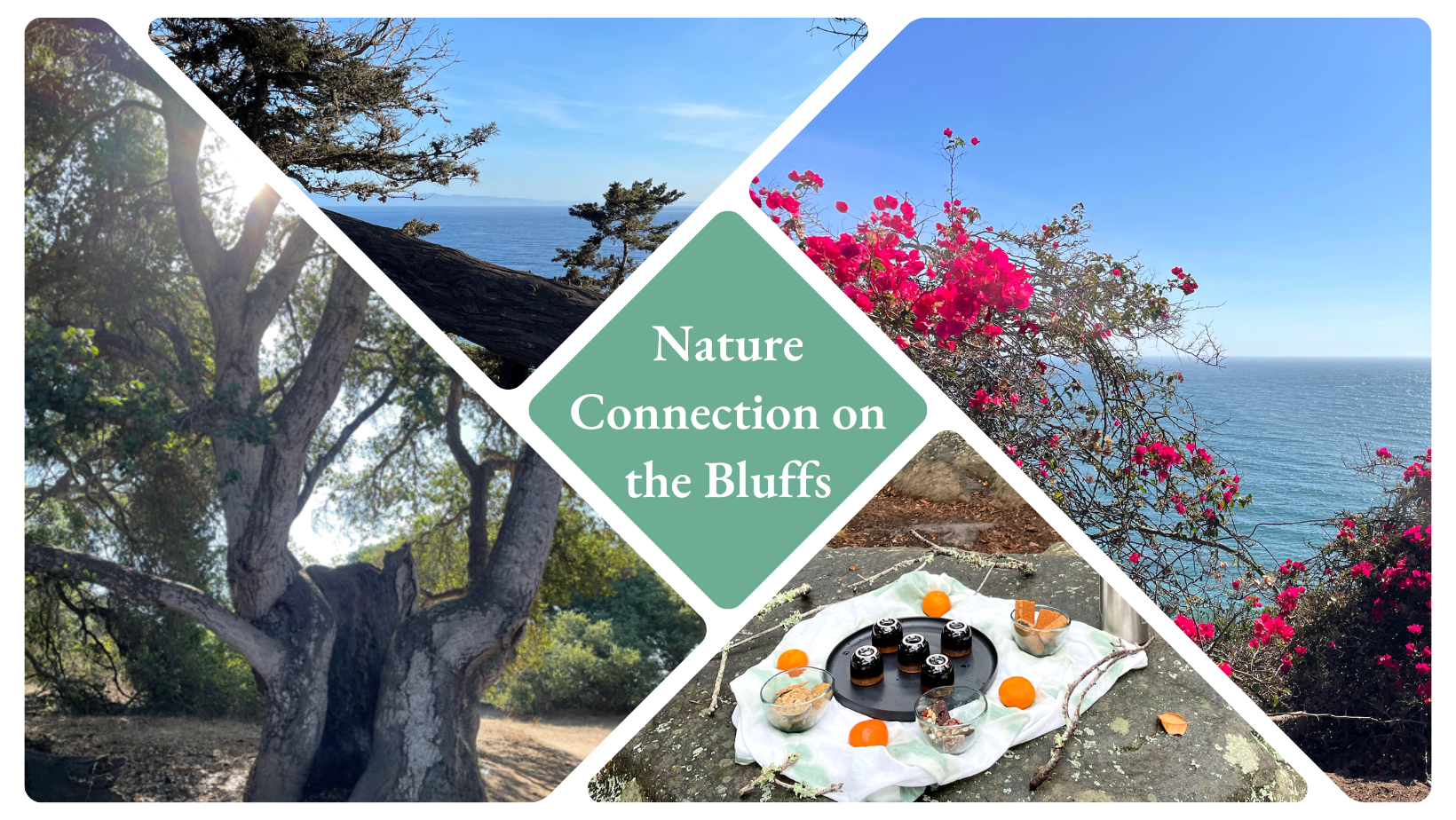 Health & Wellness
Nature
Outdoors & Recreation
Douglas Family Preserve
**Events may have been canceled or postponed. Please contact the venue to confirm the event.
Date & Time
Sun, Feb 05 9:00 AM - 11:00 AM
WHAT IS A NATURE CONNECTION WALK?
Join us for a morning walk at Douglas Family Preserve among the trees, ocean views and meandering paths. Nature connection walks are inspired by the Japanese practice of shinrin yoku, which translates to "forest bathing" and is associated with health and well-being. (No actual bathing involved!)
WHAT WILL WE DO ON THE WALK?
Unlike a hike or a naturalist walk, we'll give our bodies and brains a break by simply using our senses to experience nature. It's a mindful-yet-playful experience.
Learn about the practice: After introductions, you'll learn more about the origins of nature connection and its physical and mental health benefits
Experience nature using our senses: I'll offer a variety of invitations for you to slow down, tap into your senses, and experience this beautiful place
Moments of sharing and listening: We'll have moments where we'll come together and are invited (but never required) to share what we're noticing
Tea and a snack: We'll close with tea and a light snack, as well as have the opportunity to chat as a community
Welcoming space: I'm a firm believer that everyone belongs in nature; I create a welcoming space for people from all walks of life
WHO IS GUIDING THIS WALK?
Tamara Murray is the founder of Santa Barbara Nature Connection Walks and a firm believer that everyone belongs in nature. She is certified as a guide by the Association of Nature and Forest Therapy and holds an active Wilderness First Aid + CPR certification.
This walk is intended for adults who want to meet new people and connect with nature in a new way. Expect ~1-2 miles of walking, plus periods of standing. Early-bird registration rates available! Click here for more details.