People for Parks- A Celebration of SB's Parks!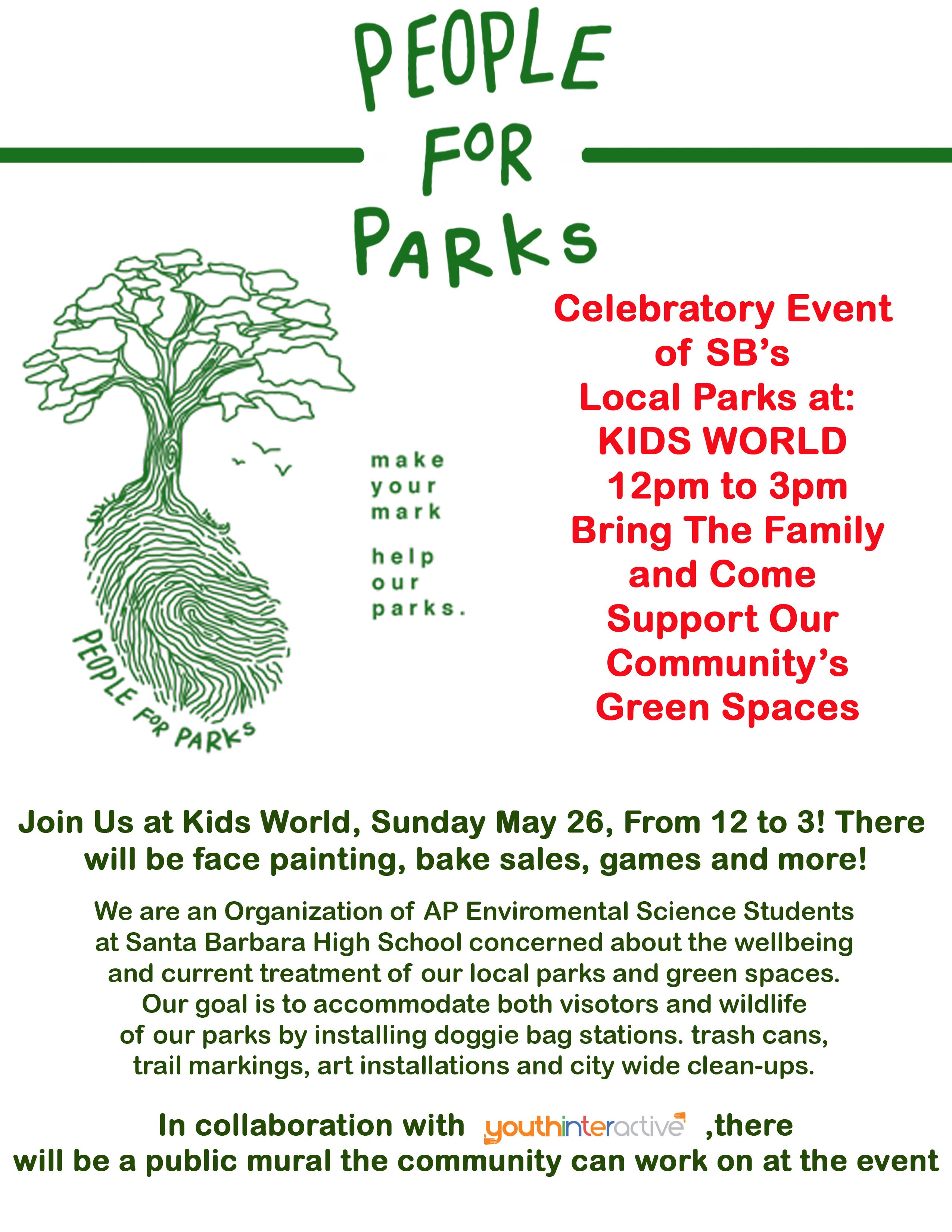 Best Bet
Children & Family
Community
Alameda Park
**Events may have been canceled or postponed. Please contact the venue to confirm the event.
Date & Time
Sun, May 26 12:00 PM - 3:00 PM
Address (map)
1400 Santa Barbara St, Santa Barbara, CA, 93101
People for Parks, a group of AP Environmental Science students from Santa Barbara Senior High, will be holding a celebration of SB's parks & greenspace on Sunday, May 26th, from 12-3pm at Kids World in Alameda Park.
Activities will include face painting, sign making, a mural the community can come paint on, and more! A great event for the family on Memorial Day weekend!