Strategic Job Search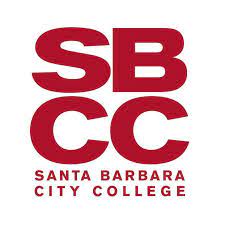 Class/Workshop
Wake Campus SBCC
**Events may have been canceled or postponed. Please contact the venue to confirm the event.
Date & Time
Sat, Apr 30 9:00 AM - 1:00 PM
Address (map)
300 N Turnpike Road Santa Barbara, CA 93111
SBCC School of Extended Learning, Career Skills Institute
Jumpstart your career with Strategic Job Search. This 2-part short course is designed to help students develop and implement a strategic career and job search plan. Students will learn about sources of occupational information and how to utilize this information in the career planning and job search process.
You may elect to take this course independent of a Career Skills Institute digital badge or apply it to the Career Strategist Certificate / digital badge. Each related course is designed and taught by a career counselor to improve the career development competencies required for strategic career decision-making when seeking, obtaining, maintaining, or changing jobs.
To obtain the Career Strategist Certificate, participants must complete a total of three required courses:
Required:
(1) Personalized Career Planning
(2) Strategic Job Search
(3) LinkedIn for Business
Strategic Job Search takes place on Saturdays, April 30 and May 7. Classes will be held 9:00 AM – 1:00 PM.
Course number: PDW NC002 (CRN 66878)
Date: Saturdays, April 30 and May 7
Time: 9:00 AM – 1:00 PM
Format: In-Person
Location: Wake 4
Class cost: Free
Contact: Register online at https://www.sbcc.edu/ExtendedLearning. For assistance with registration, call (805) 683-8205.
About SBCC School of Extended Learning
The School of Extended Learning responds to the diverse learning needs of the adult population in the Santa Barbara community by advancing career and life skills and building bridges to credit.
SBCC Career Skills Institute is part of the programs offered through the School of Extended Learning. The innovative program is endorsed by LinkedIn® and serves job seekers, employers, and employees with a tuition-free, noncredit certificate program to provide career training for employees and job seekers. Participants can earn certificates and digital badges demonstrating knowledge and skills in over 60 areas of business, design, technology, and career education. For more information, visit www.sbcc.edu/ExtendedLearning.