The Santa Barbara National Horse Show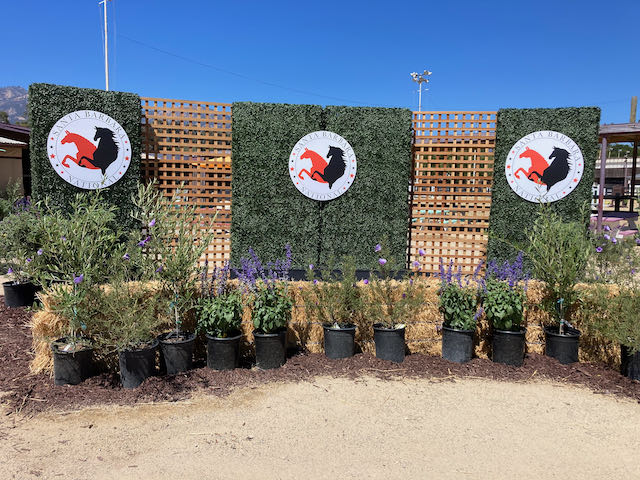 Animals
Earl Warren Showgrounds
**Events may have been canceled or postponed. Please contact the venue to confirm the event.
Date & Time
Thu, Jul 14 8:00 AM - 5:00 AM
Fri, Jul 15 8:00 AM - 5:00 AM
Sat, Jul 16 8:00 AM - 5:00 AM
Sun, Jul 17 8:00 AM - 5:00 AM
Mon, Jul 18 8:00 AM - 5:00 AM
Tue, Jul 19 8:00 AM - 5:00 AM
Address (map)
3400 Calle Real, Santa Barbara, CA 93105
The Santa Barbara National Horse Show's Hunter Jumper Week Returns to The Earl Warren Showgrounds for the 102nd Year, Celebrating the Area's Deep Equestrian Heritage & History
WHAT: Now in its 102nd year, the Santa Barbara National Horse Show at The Earl Warren Showgrounds kicks off Hunter Jumper Week on July 13, 2022. This exciting competition features more than 150 competitors from around the country and a variety of fun events for the whole family. Admission and parking are free to all. 
Special Competitions: July 15-16 – Class # 801, $5000 Tab Hunter Memorial USHJA National Hunt & Go Hunter Derby @ 4pm on the 15th and Class #800, $10,000 Santa Barbara National Grand Prix @5pm on the 16th.

Tours: Saturday, July 16 from 9am – 4pm, show docents and equestrian volunteers will be on hand to provide tours, answer questions and share more about the incredible background and history of Santa Barbara's equestrian culture. Meet at the Laughing Dog Ranch pop-up tent.

Picture Perfect Pony Photo Opp: Saturday, July 16 at 3pm the Picture Perfect Pony will be there to meet any kids and adults who want to pet a horse. Bring your camera and enjoy a slice of pizza, courtesy of Laughing Dog Ranch. 
WHO: The Santa Barbara National Horseshow Community Volunteers 
 WHY: The Earl Warren Showgrounds, the 19th District Agricultural Association, was created in 1955 to house the National Horse Show and remains a cornerstone in enabling the Santa Barbara and surrounding communities to celebrate and experience the deep agricultural and equestrian history of the area. The showgrounds also serve as a key location for the safe-keeping and care of animals in the event of wildfires and natural disasters, as it is the only facility that can facilitate more than 1,000 large animals. 
 WHEN/WHERE: 
July 13-19, 2022 at the Earl Warren Showgrounds (3400 Calle Real, Santa Barbara, CA 93105): Enter gate B to park and follow the walkway to the equestrian arenas.

Show Hours: Daily from 8am – 5pm 

For more information visit https://earlwarren.com/horse-show/
 MEDIA CONTACTS:
Wynne Ahern, CommStrat – EarlWarren@commstrat.com
Lynne Sherman, The Santa Barabara National Horseshow Community Volunteers – lynnesherman@gmail.com