Thomas Tighe, president and CEO of the Santa Barbara-based nonprofit humanitarian organization Direct Relief International, is currently attending the third annual Clinton Global Initiative (CGI) annual meeting, which takes place this in year in New York, from September 23 to September 26.
Tighe attends alongside various government, business, and civil society leaders from around the world and was kind enough to offer The Independent a run-down of his experiences there. Below is the first, a report of the event's activities on Wednesday.
If the attendance at Clinton Global Initiative (CGI) reflects the singular magnetic qualities of its host, the topics and themes show his policy wonk-in-chief (of the world) skill. (Full disclosure: I was the chief operating officer of the Peace Corps during the Clinton administration.) Beginning Wednesday morning, 1,200 people, including 77 heads of state, the last several Nobel Peace Prize winners, athletes, celebrities, titans of industry and media, policy wonks, and leaders of nongovernmental organizations have jammed into the Sheraton Towers in Manhattan. The idea is substantive, nonpartisan discussion and problem-solving centered on urgent global challenges. The price of admission is making a commitment to do something new.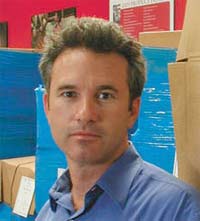 By Paul Wellman