And so it begins. On Monday, under seasonably grey and chilly skies, the much-heralded 2015 United Nations Climate Change Conference (COP21) got underway in Paris with hopes of forging a binding international treaty targeting the wholesale reduction of global CO2 emissions.
The leaders of more than 150 nations were there for the pomp-and-circumstance-rich opening ceremonies, an unprecedented attendance record for the annual two-week gathering that, when taken in concert with the recent terror attacks in the City of Lights, underscores the supreme gravity with which the world at large views our planet's health.
As conference president and French Foreign Minister Laurent Fabius put it Monday morning, "The stakes are too high and the menace of climate change too great for us to be content with a minimalistic agreement. The heads of state and government who have come to Paris have come to express the voice of ambition."
Six years ago, the COP (Conference of the Parties) convened in Denmark's capital city of Copenhagen with similar designs; 1992's Kyoto Protocol was expiring at the end of the year, and the clock was ticking to broker a new multinational agreement aimed at minimizing mankind's role in global warming. Though a deal was achieved in the final hours of that conference (The Copenhagen Accord), it was more of a stop-gap measure than a hard-hitting evolution of the Kyoto deal. Nonbinding and purposely vague in nature, it was decried by environmental groups the world over for being a failure.
The race has been on ever since to build off the Copenhagen Accord and replace it, once and for all, with a long-term deal that better addresses the vast and varied issues related to climate change. This effort, unfolding as the planet has enjoyed a string of the hottest years on record and a steadily increasing amount of historic weather events, is coming to a head in Paris during the next 11 days.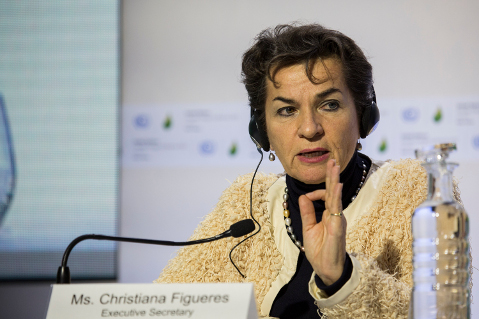 By Kodiak Greenwood