After a six-year hiatus, Paul Orfalea is returning to public life with a very big splash, investing large quantities of legal tender on an 11,000-square-foot State Street property ​that he's betting will morph into a fecund spawning ground for socially minded and eco-conscious new enterprises. The project ​— ​known as the Impact Hub ​— ​will provide table space, meeting rooms, and a large performance area for entrepreneurially minded creative types who, if all goes according to plan, will achieve a great synergistic buzz by working in close proximity to one another. Space can be secured in this high-octane petri dish for as little as $5-$10 daily.
Orfalea famously started the first Kinko's in Isla Vista in 1970, sold what became an intergalactic empire of copy shops to Federal Express many years later, and bought 20 rental properties in Isla Vista. In Santa Barbara, Orfalea created and operated a veritable philanthropic juggernaut ​— ​the Orfalea Foundation ​— ​in partnership with his ex-wife, Natalie. In 15 years, the Orfaleas reportedly donated a staggering $175 million, mostly to foundations and nonprofits operating in Santa Barbara County.
Orfalea was lightning personified, a brilliant slave to an always careening curiosity. Natalie ​— ​and a team of get-stuff-done assistants ​— ​helped harness, channel, and direct that energy and wealth. The foundation was scheduled to begin sunsetting in 2009, the couples' divorce perhaps hastening its final curtain call. The question buzzing around local philanthropic circles has been, "What's Paul doing?"
This Monday, Paul Orfalea went public with his role as primary investor in the Impact Hub. He met with Independent reporter Nick Welsh at the Hub itself ​— ​still under construction but scheduled to open this summer and join 77 Hubs throughout the planet. As always, Orfalea defied any and all efforts to direct his conversational flow, which like a river goes where it wants. The following is an edited transcription of that conversation.
You must have people come up to you all the time with great ideas. Why this one? I haven't done one investment in five or six years. This is the first one I've done. It made sense. If you've got the right culture and the right attitude with your customers and workers, the money takes care of itself. We want to make sure our members are compatible and have a similar sense of purpose.
Is there something you're really hoping to get out of this? I guess if someone invented the Salk vaccine with the help of what we did here, cured polio.
Why haven't you been investing? I'm 68. You know when you're young, responsibilities are kind of fun? Well, when you get older, they become a burden. I don't want more phone calls. I like this business, as long as I don't get too many phone calls.
Isla Vista is where you started with Kinko's. Are you involved in I.V.'s current self-governance effort? No.
Do you have any interest in that? Yes. Do I have interest in getting the cars out of the street? Getting rid of automobiles in Isla Vista? Making us a more bike-friendly community? Yes. Pedestrian friendly? Why would we allow a large "farting" motorcycle down the street interrupt the serenity of this meeting? Europeans look at us like we're nuts. We have sold our souls to automobiles.
I heard you were collaborating with Santa Barbara school superintendent David Cash to help get more kids on their bikes. I don't want to comment on the bicycle thing or Cash, but is it a sin that we have children in Santa Barbara who have never seen the ocean? Go to the Westside Community Center, go to Franklin School, talk to the principals; children have never been to the ocean in Santa Barbara. Is it a sin that as wealthy as we are, children that graduated from grade school do not know how to ride a bike or swim? Thirty percent of our Hispanic community don't know how to do either.
You've been working on that? I can't comment on that, because I'm doing everything anonymously now.
Going back to your interest in kids, you were the poster child of somebody with dyslexia and attention-deficit disorder who made great. Do you worry we're getting a little liberal with these diagnoses? Well, I remember my mom talking to someone about me; they didn't even have these words back then. My mother would say, "I guess you would describe him as a problem child." To my older brother and sister and everybody, I was just "dumb shit."
What do you think would have happened differently if you had been diagnosed as a kid? I probably would have been good in school and had a job. I think not knowing how to spell and read and the mechanical restlessness kind of played to my benefit. So I probably would have had more skills and been seduced by the educational system.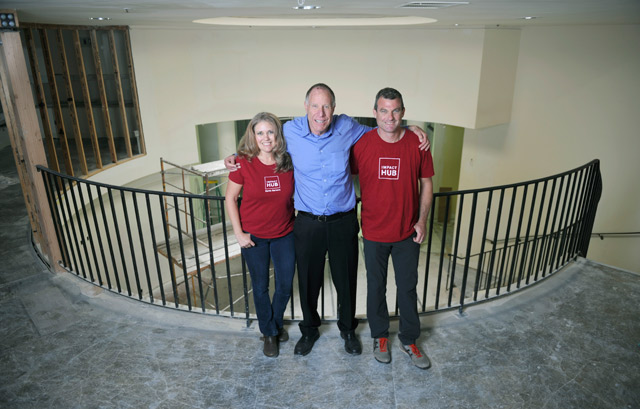 By Paul Wellman